The Shady Claims That Were Made About Uma Thurman's Brother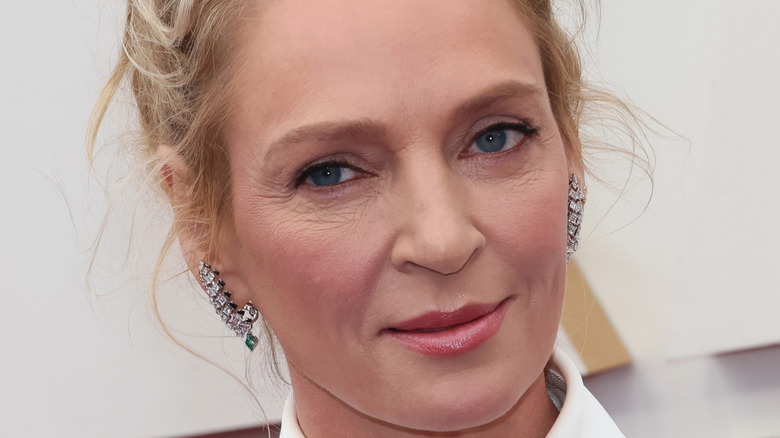 David Livingston/Getty Images
The following article contains claims of sexual abuse.
Claims that have been made about Dechen Thurman, the younger brother of actress Uma Thurman, suggest that some of his interactions with his students as a yoga instructor over the years may not have been as wholesome as might be expected, according to a report from Page Six. Uma and Dechen spent part of their childhood living in India, as their father is a scholar of Tibet, Tibetan Buddhism, and Asian languages, via Columbia University. Based on their upbringing, then, it's not too surprising that Dechen chose to teach yoga in adulthood.
What is more shocking is that, based on the Page Six report, Dechen seems not to have denied the claims that have been made against him or the classes he taught at Jivamukti Yoga School, a high-profile studio in New York City's Manhattan that closed in 2019, according to Yoga Journal. This also isn't the only time that the yoga instructor made headlines for more than his spiritualism.
Dechen Thurman reportedly has had sexual relations with students
Referring to messages posted on the website yoganonymous.com, Page Six reported that Dechen Thurman said, "Sometimes there are as many as five or six women in the class who I have slept with." This quote was said to have been published by Maria Sliwa, a former student in Thurman's yoga classes. Sliwa said, "I was a close friend of Dechen and he told me he suffers from sex addiction. He is a good teacher but he has problems with women and his technique is unfortunately very hands-on. It is unsafe for the students. He needs therapy."
Sliwa, a professor at Columbia University at the time, reportedly took her concerns to the director of Jivamukti Yoga School, who responded to say that action would be taken. However, Sliwa expressed, "The whole thing has been swept under the carpet."
An article on the same claims published by the Daily Mail quotes a Facebook post written by Sliwa in which she says, "When the school promised me many things, but did not follow through, I had no other recourse than to take this to a public forum. I do not believe that his present situation at Jivamukti is safe for himself as well as for others."
Dechen Thurman has received criticism for his own Facebook post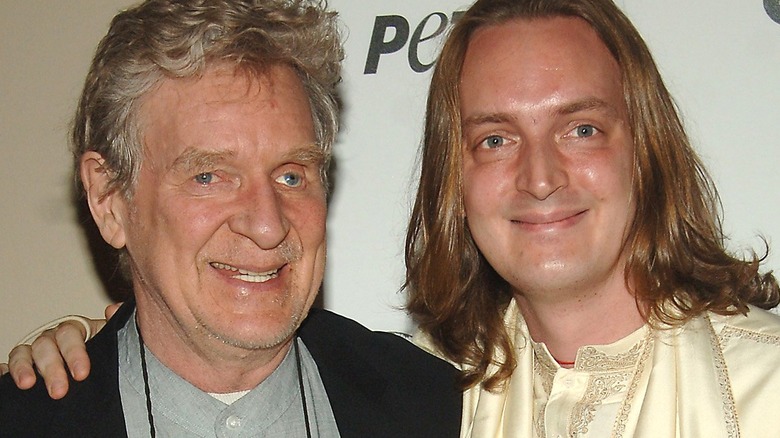 Brad Barket/Getty Images
In 2016, the New York Daily News reported that Dechen Thurman had posted a photograph to Facebook that showed himself with a gun that was an apparent prop for an acting role he had received. The post didn't sit well with everyone. Said a source, per the New York Daily News, "I'm infuriated to see Dechen posing on Facebook with firearms, while totally thumbing his nose at all the Jivamukti Sex Scandal allegations." It is unclear if any other individuals have come forward with allegations against Thurman, however.
Since the closure of Jivamukti, Thurman appears to work for Menla as a therapist at its spa, according to its website. The footer of the website states, "Menla is a project of Tibet House US, the Dalai Lama's 501c3 non-profit Tibetan Cultural Center in America." At the time of publication, Menla does not appear to have addressed the claims made by Maria Sliwa about Thurman.
If you or anyone you know has been a victim of sexual assault, help is available. Visit the Rape, Abuse & Incest National Network website or contact RAINN's National Helpline at 1-800-656-HOPE (4673).