The Truth About Kameron Westcott's Husband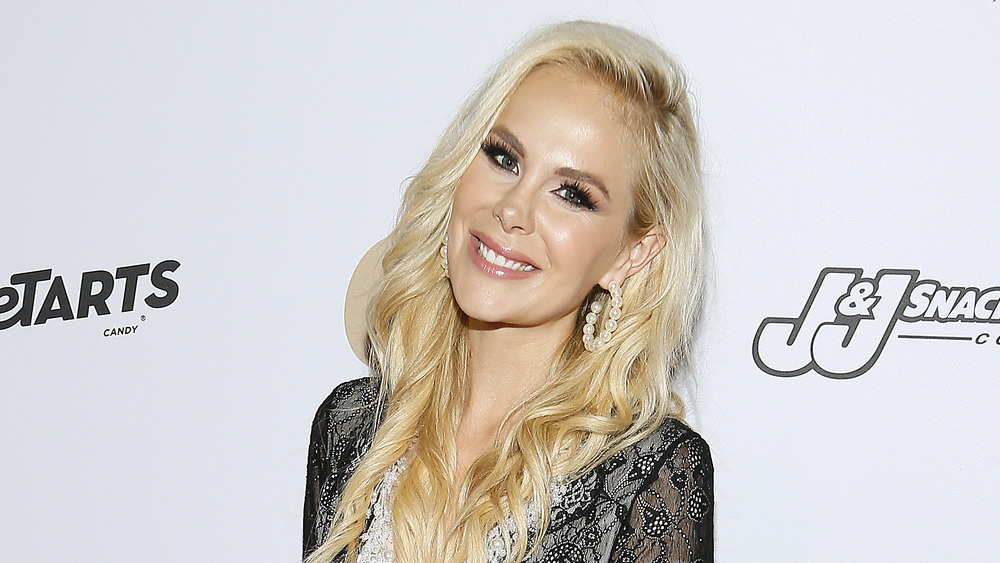 Paul Morigi/Getty Images
Dallas socialite Kameron Westcott made a splash on the Bravo scene when she joined Season 2 of Real Housewives of Dallas. Right out of the gate, viewers got to learn all about Kameron and her funny quirks, including her obsession with the color pink and tiny dogs. Let's put it this way: when she announced that she was starting her own line of pink dog food, aptly titled Sparkle Dog, fans were not surprised.
But what is there to know about her husband, Court Westcott, the much more quiet and serious man who holds the keys to Kameron's heart? For starters, he hails from a rich family — like really rich. Per Bravo, Kameron went on the record admitting that she was initially nervous to meet Court's family confessing that, "They are a dynasty in this town." Thankfully, it appears that first meeting went well and Kameron left a good impression. Phew!
So what else is there to know about the patient and doting man Kameron calls her husband? Keep reading after the jump to find out!
Court Westcott is a 'tech nerd'
According to Kameron Westcott's website, she and her husband, Court Westcott, met on the campus of Southern Methodist University. In her bio, she describes her husband as a "tech nerd and venture capitalist." But, amid COVID-19 lockdowns, Kameron gave her Instagram followers a little more insight into what it is her husband actually does for a living. 
As reported by Bravo's The Daily Dish, during a social media post, the Housewife shared a photo of herself snuggling with her two children while watching Court give a lecture remotely. "Watching daddy on Zoom teaching a course on augmented reality and artificial intelligence today for students at the University of Texas!!" Kameron penned in the caption. 
It appears that, like many families, Kameron and her children resolved to look for the silver lining in an otherwise terribly challenging situation. "Normally the kids don't get the opportunity to watch when he speaks in person, but we got to join in on the fun this time! Getting the online-college experience over here at Westcott Academy!!" she added. What a special gift for the Westcott kiddos to see their father in action!