How Kaley Cuoco Really Feels About Her Co-Star Pete Davidson Dating Kim Kardashian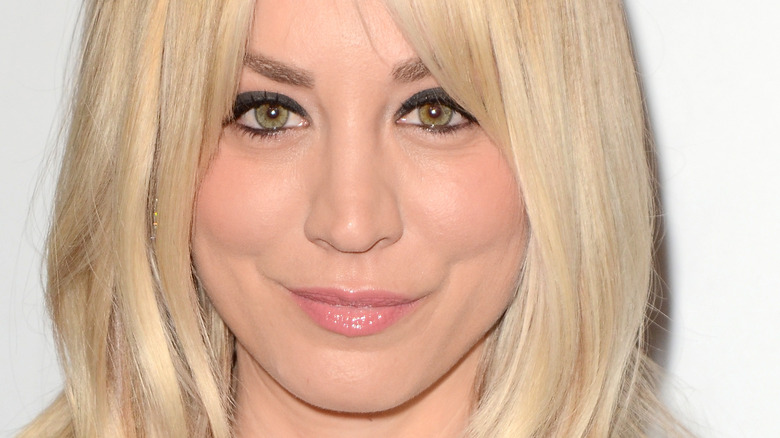 Kathy Hutchins/Shutterstock
It seems like all anyone can talk about lately is Kim Kardashian and Pete Davidsons' budding romance. The pair reportedly felt a spark when Kardashian appeared on "SNL" in October 2021 and shared a smooch with Davidson in an "Aladdin" themed skit. "When we kissed, I was just like 'Mmm!'" Kardashian said during a "Not Skinny But Not Fat" podcast appearance. She described the kiss as "a little zing!"
That little "zing" gave birth to a full-fledged and very public romance. Unfortunately for Kardashian and Davidson, their relationship has been plagued by drama. Kardashian's ex, Kanye "Ye" West, began hounding the couple on social media. He posted images of private conversations between himself and Kardashian, as well as himself and Davidson. He also shared mock "Avengers" posters demonstrating who he was beefing with and who was on his side.
In April, Ye announced he would be stepping back from social media to seek help, and Davidson and Kardashian have been able to continue their relationship unbothered. Ye might not be happy about the new partnership, but it turns out Davidson's co-star Kayley Cuoco definitely is.
Kaley Cuoco wants the best for Pete Davidson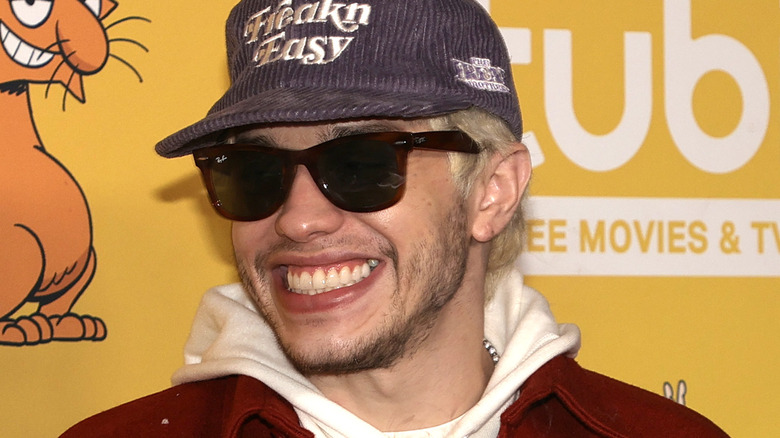 Kevin Winter/Getty Images
Kayley Cuoco got to know Pete Davidson pretty well on the set of their upcoming film, "Meet Cute." She couldn't be more excited for Davidson and Kim Kardashian. "I am so happy for him," she told Entertainment Tonight when speaking about the new film. "He deserves it. He's a total sweetheart, so it's great."
Cuoco is something of an expert on Davidson's love life, as she plays a lovestruck time traveler intent upon living the best date of her life over and over again with his character. "The movie is so cute," she told the outlet. "We had so much fun. He's hilarious." There were even rumors at the time that Davidson and Cuoco were dating, but turns out they were just filming cozy scenes for the movie.
Since the film wrapped, Davidson isn't getting cozy with Cuoco anymore, but he is definitely getting cozy with Kardashian. As the relationship gets more serious, Kardashian has started sharing more and more about life with Davidson behind the scenes. According to Kardashian, the secret to their success is that she didn't rush anything. "I definitely took my time," Kardashian said on Hoda Kotb's podcast, "Making Space" (via Today). "I took, you know, 10 months or something before I dated or talked to anyone." Then she met Davidson when she least expected it. "This isn't even what I was thinking of," she continued. "And it just makes it that much sweeter and so much more fun."