Del Sandeen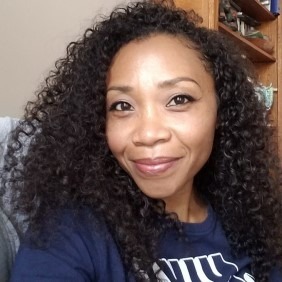 Expertise
The Real Housewives Of Atlanta And Potomac, Prince Harry And Meghan Markle, NBA
Del was thrilled to watch the televised Prince Harry and Meghan Markle wedding, making it the third major royal wedding she's been able to watch in her lifetime (behind Prince William and Princess Catherine, and Prince Charles and Princess Diana).

In her experience as lead editor at Nicki Swift features, she's had the pleasure of publishing interviews with various celebrities, including Chad L. Coleman and Sofia Reyes.

She's a big fan of anything NBA (the Playoffs is one of the best times of the year, in her opinion), and publishing basketball-related content is one of her favorite parts of the job.
Experience
Del's career as a writer began over two decades ago. She's written and edited for several online publications, including the former About.com. Her work has also been featured in Allure magazine and the AARP Sisters newsletter. She started as a copy editor at Static Media in February 2021 and was named lead editor for Nicki Swift features in November 2021.
Nicki Swift Editorial Policies
Nicki Swift covers celebrity and entertainment news by way of an expert group of editorial professionals. We drive the conversation on everything from trending Hollywood news to star transformations, always striving to deliver the most compelling commentary, bolstered by quality expert opinions.
As we cover a wide breadth of pop culture, we're constantly reviewing, fact-checking, and updating stories to ensure they're accurate and current. Additional information on our editorial process available here.