The Story Behind The Bold And The Beautiful Star Winsor Harmon's Very Public Arrests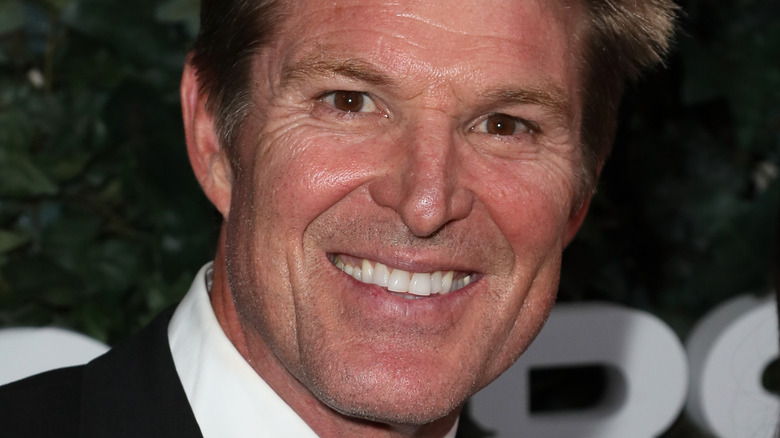 David Livingston/Getty Images
"The Bold and the Beautiful's" Thorne Forrester is a very charming and dashing man who has swept many women off their feet. According to Soaps in Depth, he has been romantically involved with everyone from Taylor Hayes to Brooke Logan and always felt like he couldn't live up to the expectations set by his older brother Ridge Forrester. However, that didn't stop Thorne from becoming a notorious bad boy.
The character has had quite a few faces over the years, as several actors have taken on the role of Thorne Forrester. Clayton Norcross was the first person to play him when the show premiered in 1987. The part was then passed off to Jeff Trachta for several years before Winsor Harmon took over in 1996. While Harmon had many memorable scenes on the show, that didn't stop him from being replaced by "General Hospital" alum Ingo Rademacher in 2017. Just a few years later, Harmon experienced a difficult time when he ran into trouble with the law and made quite a few embarrassing headlines.
Winsor Harmon was arrested twice in 2018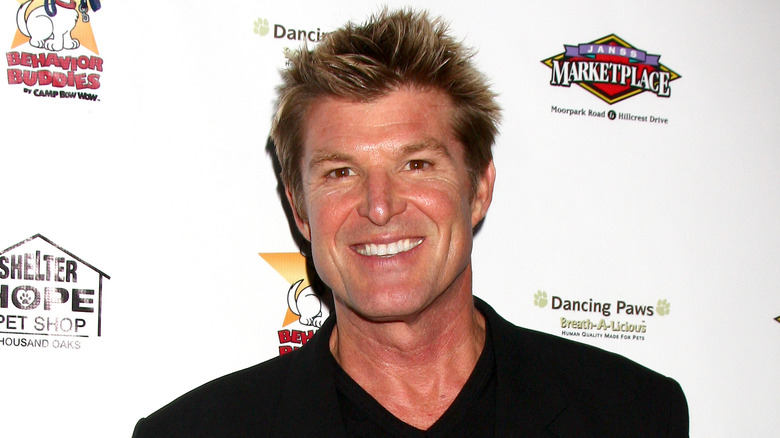 Kathy Hutchins/Shutterstock
"The Bold and the Beautiful" has seen its fair share of bad boys over the years, including Thorne Forrester. And it seems his former portrayer Winsor Harmon took a page out of his character's playbook in 2018. Unfortunately, that year Harmon was arrested multiple times over the span of just a few short months. The first time was in February, when he was put in handcuffs for public intoxication and urination, according to Radar Online. Then, in May, the actor was taken into custody a second time for public intoxication when he was found sleeping in his SUV, surrounded by several empty alcohol bottles (via Soaps).
While there is no direct connection between Harmon's arrest and being let go from "B&B" in 2016, many fans can't help but wonder if there was more to the story behind his departure. At the time, he told Soap Opera Digest that he was shocked over the show's decision. He said, "I was told there was a storyline coming, and then [a month later], I got the call from [executive producer Bradley Bell] that he was going to recast the role." However, he didn't seem to hold any ill will toward the soap, adding, "I spent 21 years on the No. 1 show in the world. I'm a part of history, and I have to be grateful for that. I can't sit here and say that I'm angry."
Winsor Harmon's future in daytime is uncertain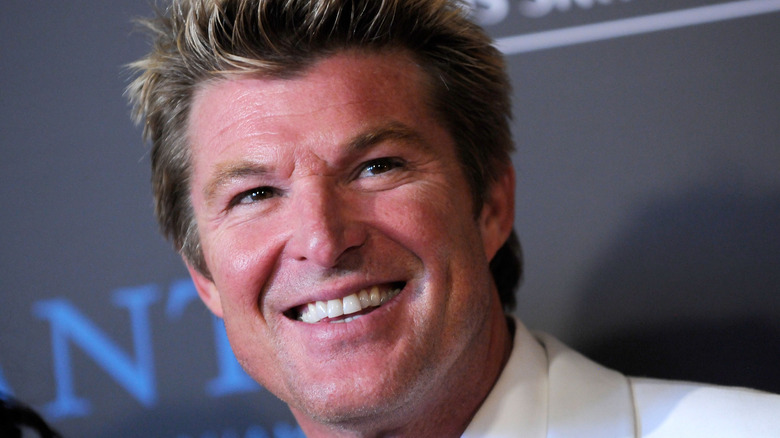 David Becker/Getty Images
After Winsor Harmon left "The Bold and the Beautiful," actor Ingo Rademacher took over the role for a short time. During Rademacher's time on the show, Thorne Forrester fell in love and married Katie Logan (Heather Tom), only to realize they weren't meant to be. He left her, heartbroken, to work at Forrester Creations' Paris offices.
However, Harmon did temporarily reprise his role as Thorne for "B&B's" 35th anniversary special in March 2022. Harmon told Soap Central that he was surprised to have gotten an email asking for his return. He said, "When I first read it, I had to read it again because it just came out of the blue. I remember saying, 'Did I just read this correctly?!' But I got right back [to them] and said, 'I'm always available for you guys; y'all know that!'
Harmon also told Soaps in Depth that if he were to return to the daytime television world full-time, he would only go back to "B&B." He said, "Daytime is a very, very hard medium. And at this stage of my life and career, I probably wouldn't find the comfort level I have had at 'B&B.'" Fans have their fingers crossed for that possibility, as Thorne and Katie Logan definitely have some unfinished business.