Gabrielle Union And Dwyane Wade Announce Newborn's Name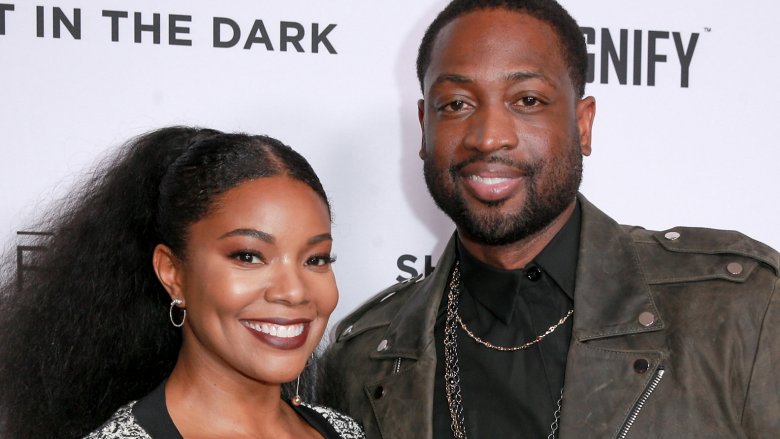 Getty Images
Being Mary Jane's Gabrielle Union and NBA star Dwyane Wade have revealed the name of their first child together.
On Nov. 7, 2018, Union and Wade's family grew by one more member, as their surrogate gave birth to a baby girl. Sharing photos of herself with her husband and newborn daughter the next day, Union told her followers, "We are sleepless and delirious but so excited to share that our miracle baby arrived last night via surrogate and 11/7 will forever be etched in our hearts as the most loveliest of all the lovely days."
But, unfortunately for us, neither she nor Wade opened up about any further details ... until now. On Thursday, Nov. 15, Wade took to Instagram to announce the name of their daughter. Showing off tattoos on his shoulders, he revealed that he and Union named their child Kaavia James, which he had inked.
In the caption of the post, he wrote, "#TBT Goes back to that one night in China when i decided to get my daughters name tattooed on me. Kaavia James Union Wade! #paternityleave."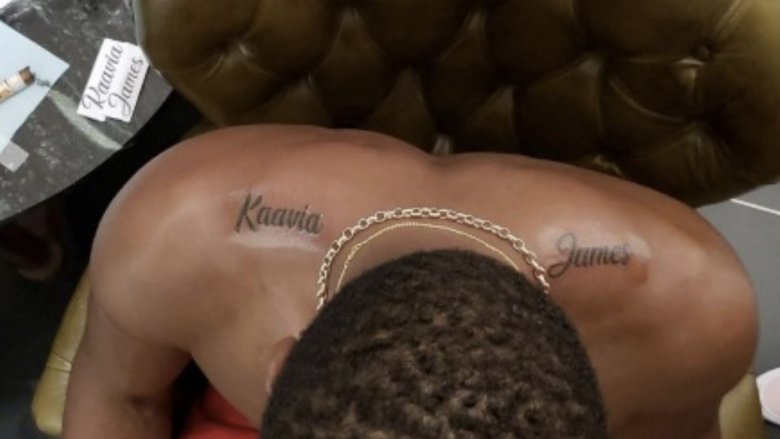 Instagram
While Union herself hasn't commented on her baby's name, she has given fans an inside look at her life since becoming a mother. She posted a photo of the back of Wade, who was sitting in a rocking chair and feeding their baby. "Daddy's Girl," Union wrote in the caption. Given our current knowledge of his shoulder tattoos, his "James" ink can be spotted in the pic.
Union also shared a photo of herself holding baby Kaavia James, who's wearing an adorable umbrella-themed onesie. "This baby smell though?!" Union said. "Heaven."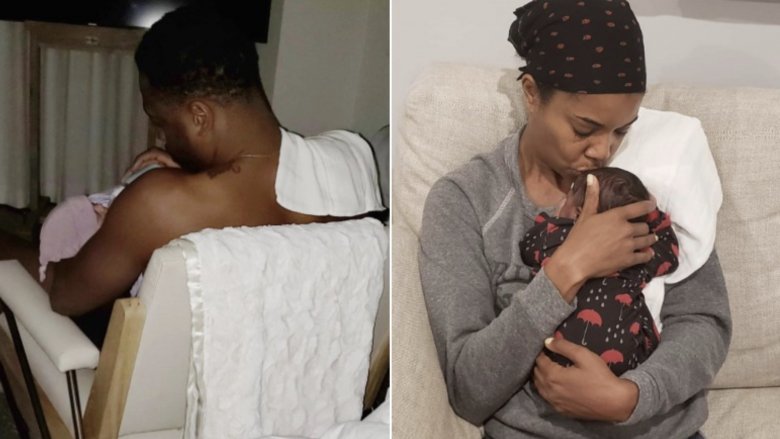 Instagram
While little Kaavia is Union and Wade's first child together, Wade is also a father to three boys from previous relationships — sons Zaire, Xavier, and Zion.
As noted by E! News, Union and Wade started dating in 2009 before later tying the knot in August 2014.