Kimbo Slice Dead At 42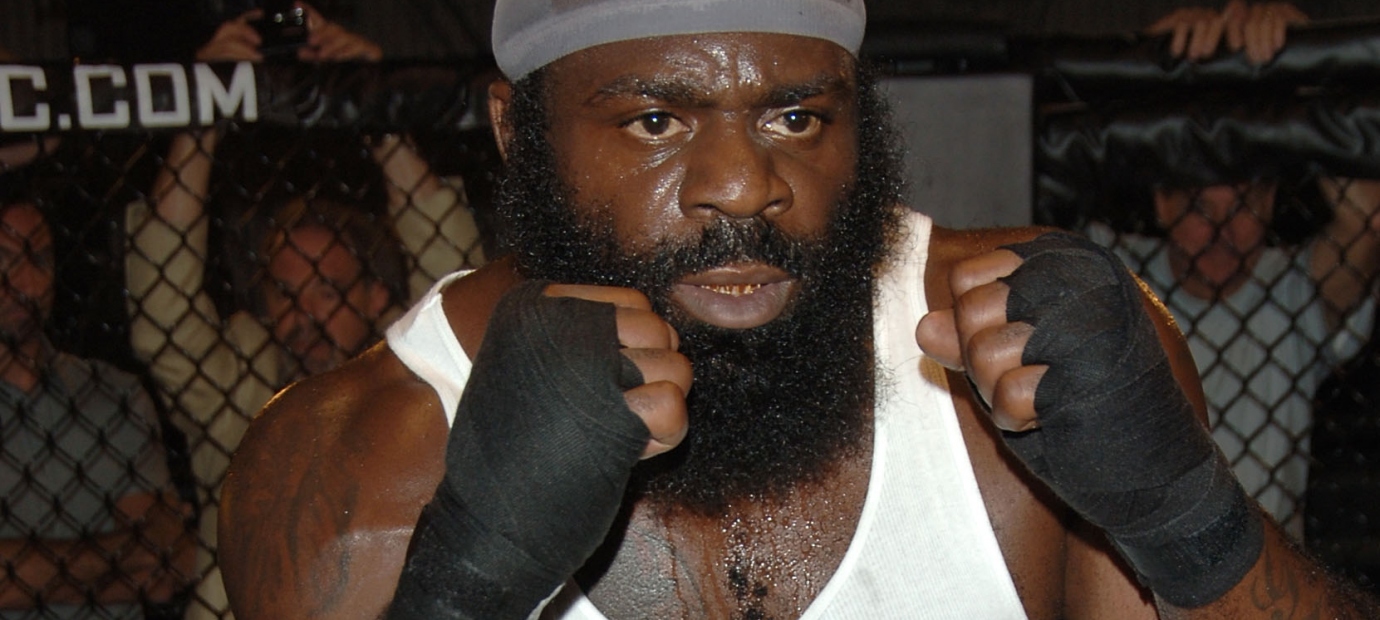 Famed street brawler and mixed martial artist Kimbo Slice died June 6, 2016 after being hospitalized earlier that day for unknown reasons, TMZ reported. He was 42.
Slice's death was confirmed by Bellator MMA president Scott Coker. "We are all shocked and saddened by the devastating and untimely loss of Kimbo Slice, a beloved member of the Bellator family," Coker said in a statement. "One of the most popular MMA fighters ever, Kimbo was a charismatic, larger-than-life personality that transcended the sport."
According to TMZ, Slice was admitted to a hospital near his Coral Springs, Fla. home in what was described as a "dire situation." The cause of death was unknown at the time of this writing, but police said there is no active police investigation, and no foul play is suspected, according to The Associated Press.
Slice made headlines earlier in 2016 after failing a drug test related to the Bellator 149 fight he won in February 2016. According to MMA Fighting, Slice "tested positive for the steroid Nandrolone and also had an elevated testosterone-to-epitestosterone ratio." ESPN said Slice paid a $2,500 fine and agreed to a one-year license revocation within the state of Texas. His victory was overturned to a "no contest" ruling.
Slice was scheduled to fight at the O2 Arena in London in July 2016.
The burly man who once worked as a bouncer for a strip-club and as a bodyguard for a pornography company, rose to worldwide fame in the early '00s for his YouTube videos. According to The New York Times, "his signature look—gold teeth, ample beard, bald head—along with his undeniable charisma made him instantly recognizable to fight fans and gave him a popularity that surpassed his fistic abilities. Slice became so well-known as an internet brawler that he transitioned into organized mixed martial arts, becoming one of the most famous professionals, if not the most accomplished." Slice competed on the reality-competition series The Ultimate Fighter in 2009 and had a bit part in the 2012 action movie The Scorpion King 3: Battle for Redemption.
"Outside of the cage he was a friendly, gentle giant and a devoted family man," said Coker. "His loss leaves us all with extremely heavy hearts, and our thoughts and prayers are with the entire Ferguson family and all of Kimbo's friends, fans, and teammates." He is survived by six children, according to The Associated Press.