Selena Gomez Breaks Down Over Christina Grimmie Death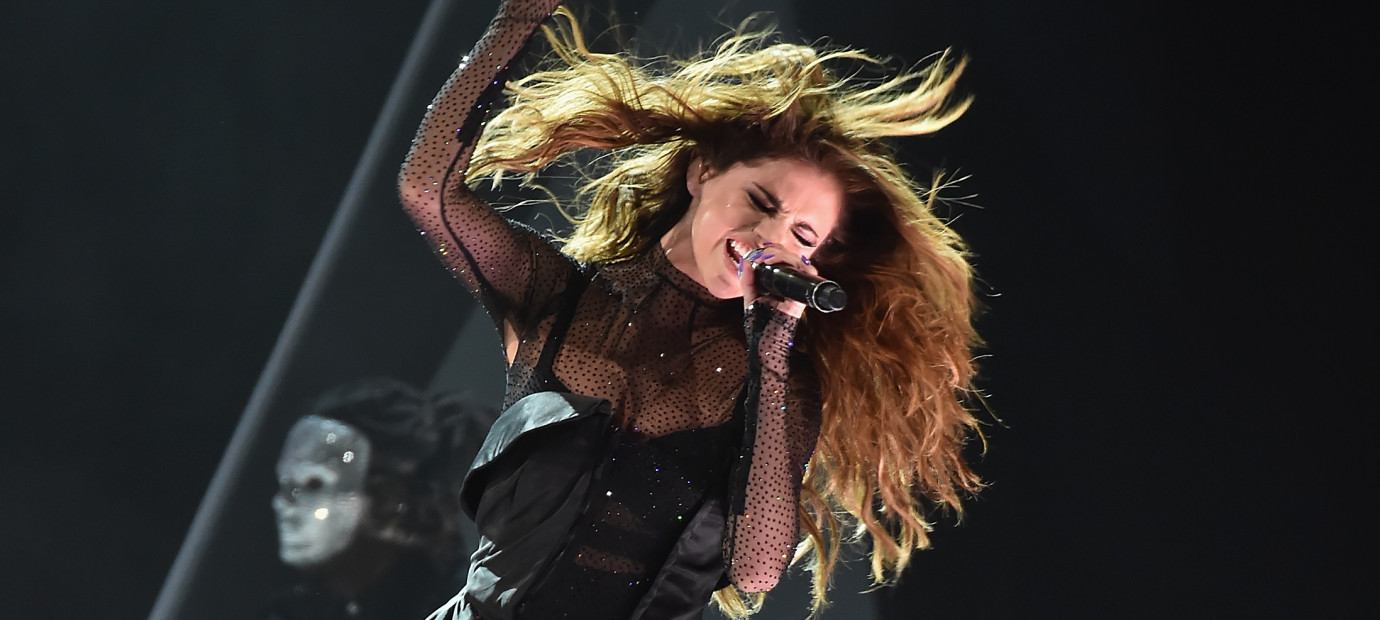 Selena Gomez broke down in tears during a concert in Miami while paying tribute to her murdered friend, Christina Grimmie.
Grimmie was reportedly shot and killed by a deranged fan on June 10, 2016 while signing autographs after a performance in Orlando, Fla. She and Gomez had been close for years, according to Rolling Stone.
"When she was 14, we met her—my parents and I signed her," Gomez told fans on June 11, 2016 after her performance of "Nobody" reduced her to tears. "One thing about Christina and her family, is that she holds her faith so closely to her. I think it's not about her religion, and it's not about...good deeds," she continued. "It's just that she had faith. I don't really understand how this really happened, but I would like to dedicate this next song to her." The song was a cover of Hillsong Worship's "Transfiguration."
The emotional tribute came just hours after Gomez posted a photo of her with Grimmie on Twitter. "My heart is absolutely broken," Gomez wrote. "I miss you Christina."
According to Rolling Stone, Gomez's stepfather, Brian Teefey, became Grimmie's manager after discovering her on YouTube. Grimmie, who placed sixth on Season 6 of The Voice, also served as the opening act for Gomez's "We Own the Night" tour in 2011. Teefey set up a GoFundMe page to raise money to help the late singer's grieving family.
"Words cannot begin to describe the pain I am feeling," Teefey wrote on GoFundMe. "I learned this business through the eyes of a father and Christina was like a second daughter to me. All I wanted to do was assist her in achieving her musical dreams while protecting her from the pitfalls associated with the business. I never could have imagined this horrific event being one of the pitfalls needing to be avoided."
The page raised more than $150,000 in two days. Its initial goal was $4,000.
According to CNN, police identified Grimmie's shooter as Kevin James Loibl, 27, of St. Petersburg, Fla. Loibl arrived at the meet and greet with "two handguns, two additional loaded magazines and a large hunting knife." Loibl fatally shot himself after the singer's brother, Marcus Grimmie, tackled him, police said in a statement. Detectives were looking at the Loibl's phone and computer in hopes of identifying a motive.