Mandy Moore And Ryan Adams Are Officially Divorced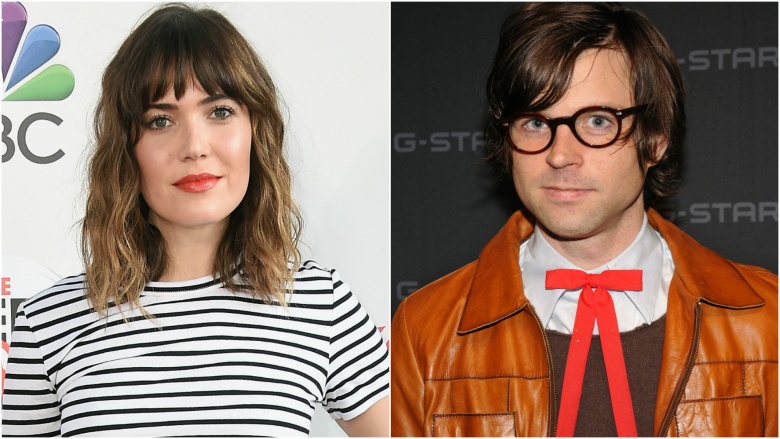 Getty Images
Musicians Mandy Moore, 32, and Ryan Adams, 41, have finalized their divorce, and TMZ has all the juicy details about their June 2016 settlement.
According to divorce documents obtained by TMZ, Moore received a Beverly Hills condo and 2012 Prius in the settlement. Adams retained his comic book collection, a few pinball machines, and two cars—a 2008 Porsche Carrera and a '59 Cadillac. Moore will also keep the couple's Griffith Park home, although the pair agreed to split the furniture. Adams will reportedly get several bank accounts, but neither member in the relationship will pay spousal support to the other. Moore and Adams will keep their individual publishing rights for any music created while they were married. Lastly, TMZ said Adams will pay Moore an additional $425,000 because his assets from the settlement are worth more than hers.
Moore and Adams began dating in 2008 and wed in 2009, only a month after announcing their engagement. Their divorce was confirmed in 2015, though a source for People claimed the couple had actually split "forever ago." "She got married so young, and even though the age difference wasn't huge, it was still tough on the relationship," the source said. "They really were just two very different people. He's such an introvert, and she may not want her life out there every day, but she's so sweet and friendly and social. Total opposites."
According to People, Moore is now dating another musician: Taylor Goldsmith of the band Dawes. She'll star in the NBC drama This Is Us in 2016.
Adams, meanwhile, is best known for a string of alt-country hits including the 2001 love letter to New York City, "New York, New York." In 2015, he released a cover album of Taylor Swift's Grammy-winning 1989. Adams suggested the record was inspired by his divorce from Moore. In June 2016, Us Weekly reported that Adams may be dating model Megan Butterworth.