The Reason Rob Gronkowski Never Spent Any Of His NFL Salary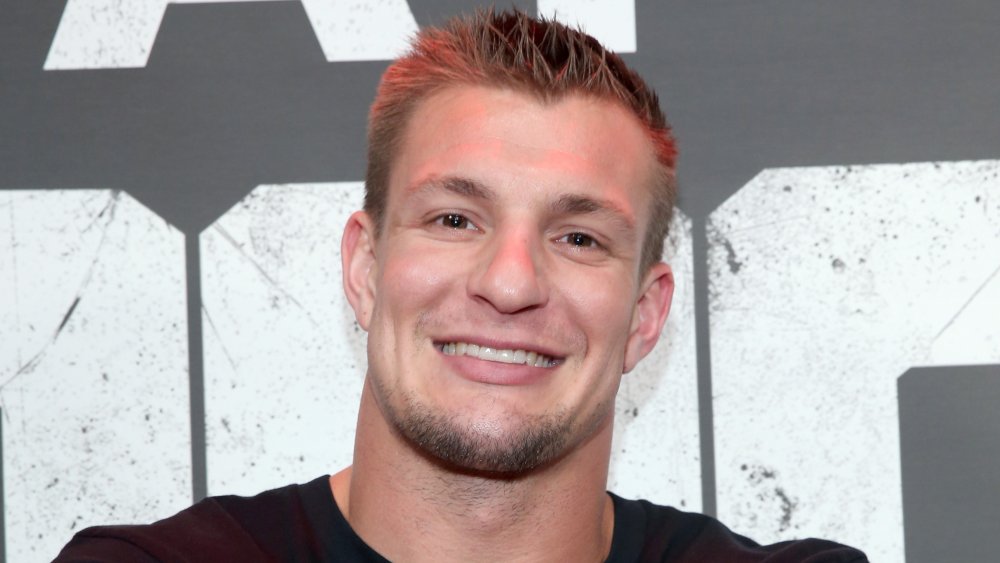 Jonathan Leibson/Getty Images
The NFL is famous for many things – among them are the organization's very wealthy players and their extravagant lifestyles. From sports cars to mansions, there's no shortage of wealth to go around for the country's favorite ballers. But for all the flash and floss that many NFL players are known for, there's one star athlete who's been pinching pennies throughout his career. Really? Really.
Former New England Patriot tight end Rob Gronkowski, who announced his retirement in March 2020 after nearly a decade on the field, says he's saved most of his more than $50 million in earnings. According to CNBC Make It, Gronk wanted to play it safe with his money because he knew it wouldn't last forever. "I just wanted to [save money] throughout my NFL career because I know that — and I've seen it with my own eyes — that it might not last long," he said.
Rob Gronkowski is still making money moves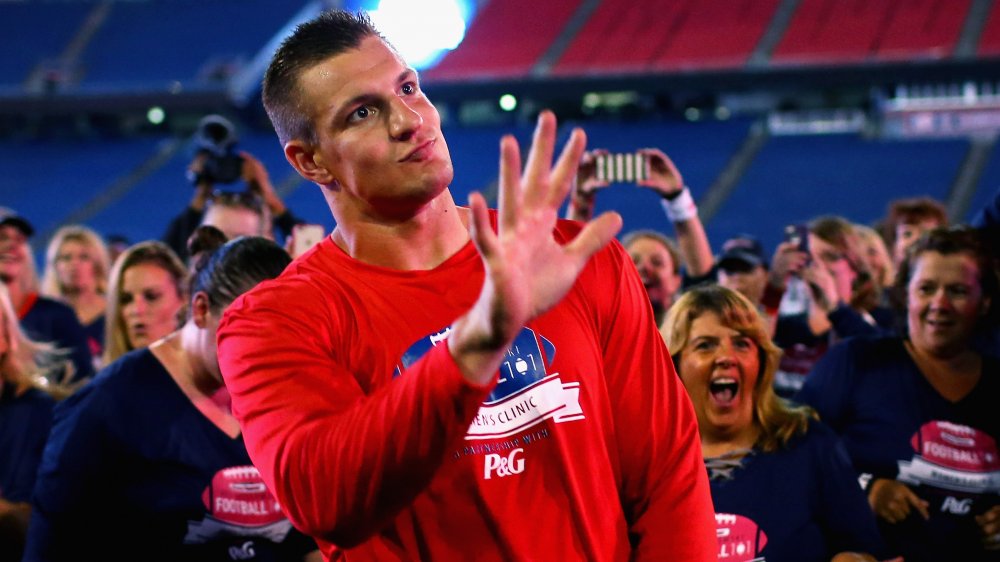 Maddie Meyer/Getty Images
After nine seasons in the NFL, which started when he just 20 years old, Rob Gronkowski said he only spent what he earned through various endorsement deals with companies like Dunkin' Donuts, Tide, and Monster Energy. To be clear, those sponsorships totaled a hefty chunk of change. Former ESPN Sports reporter Darren Rovell put that figure at about $3.5 million back in 2015. Gronk apparently saved the rest to carry him through retirement.
"The way I played it, I feel like I'm in a totally safe spot, which is great," he told CNBC Make It. "I've seen other players, you know, not be in a safe spot after they're done playing, and [they] go and spend it all. It's just great to have that feeling and to have that security that I can go out there trying new adventures [and] put all of my marbles on it, but know I'm still safe in the back end."
The tight end has treated himself here and there, revealing that his biggest splurge was a diamond chain he got in 2018. He also bought a $1.9 million penthouse in Boston in 2016, though that seems like a smart money move too, considering he sold it for 2.3 million in 2019, according to the Los Angeles Times.
Gronkowski doesn't plan to just laze around in retirement. He's partnered with a CBD production company to create a line of topical products and says he's looking to fellow players like TV star Michael Strahan for inspiration.