The Reason Selena Gomez Felt Pressure To Show More Skin On Revival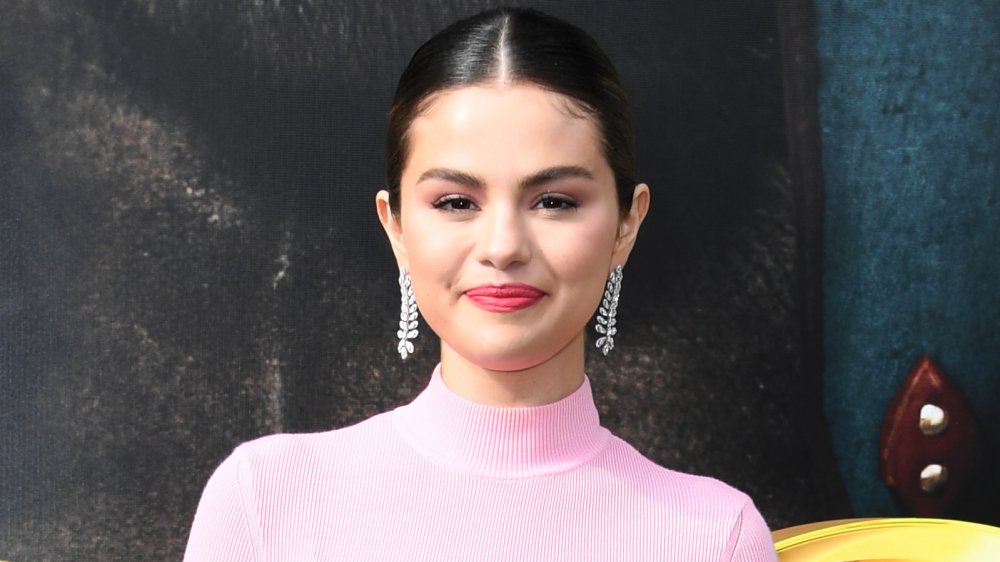 Jon Kopaloff/Getty Images
When Selena Gomez released the album Revival in 2015, the then-23-year-old was about to embark upon a pivotal point in her career, one marked by a decidedly more mature sound and coordinating look. In 2020, Gomez told Allure, "There was pressure to seem more adult on my album, Revival. [I felt] the need to show skin... I really don't think I was [that] person. I just did things that weren't really me," she confessed. "I am in full control of my life and everything that I do, what is out there, everything. So I would like to say, yes. I'm in charge of everything in my life." But this wasn't the first time that Gomez opened up about the societal pressures she has experienced throughout her life. 
A year before she released Revival, Gomez spoke at We Day, the youth empowerment event. The Disney Channel alum, then 21, told the crowd, "I'm surrounded by people who are supposed to guide me and some of them have and others haven't. They pressure me." She explained, "There's so much pressure. You gotta be sexy, you gotta be cute, you gotta be all these things. And I'm sure you can all relate. You all have pressure that you have to deal with everyday. I'm sure with school, work, with friends, with parents, with family." Of course, while Gomez isn't the only person to ever deal with such pressures, Hollywood's harsh spotlight has certainly exacerbated her struggles. 
Selena Gomez wanted others to accept her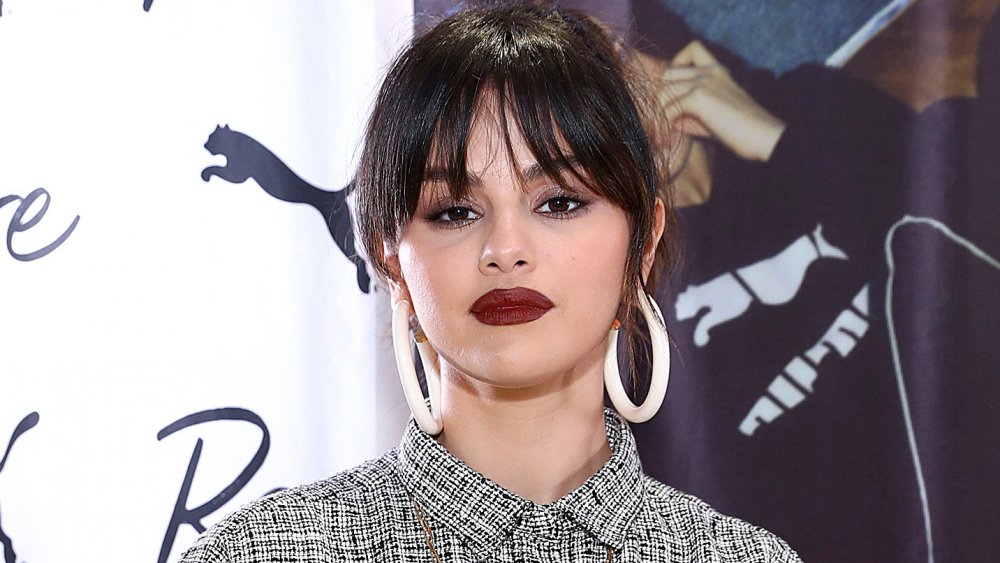 Cindy Ord/Getty Images
Speaking at We Day in 2014, Selena Gomez admitted, "With parents, I know sometimes with mine, they tell me what to wear, how to look, what I should say, how I should be. Until recently, I had given into that pressure. I lost sight of who I was. I listened to opinions of people and I tried to change who I am because I thought others would accept me for it and I realized I don't know how to be anything but myself" (via HuffPost). 
Part of those influences are a "normal" part of growing up, but Gomez also dealt with the struggles of being in the entertainment industry for almost her entire life. Gomez got her start on Barney & Friends before starring in Disney Channel's Wizards of Waverly Place. In her 2020 Allure interview, Gomez said, "I was extremely blessed to get picked out of Texas and chosen to become a part of one of the biggest machines in the world — it was my high school."
However, while promoting Revival, her first album after her Disney days, Gomez's remarks painted a much different picture about that era of her career. In 2015, Gomez told Flare, "I think people are growing up with me, actually. Obviously, there are moments when people see me do something different and they're just not used to it but, ultimately, I'm not 16 anymore. I'm a young woman, and I'm growing up and trying to do it in a way I feel comfortable with."
Selena Gomez executive produced 'Revival'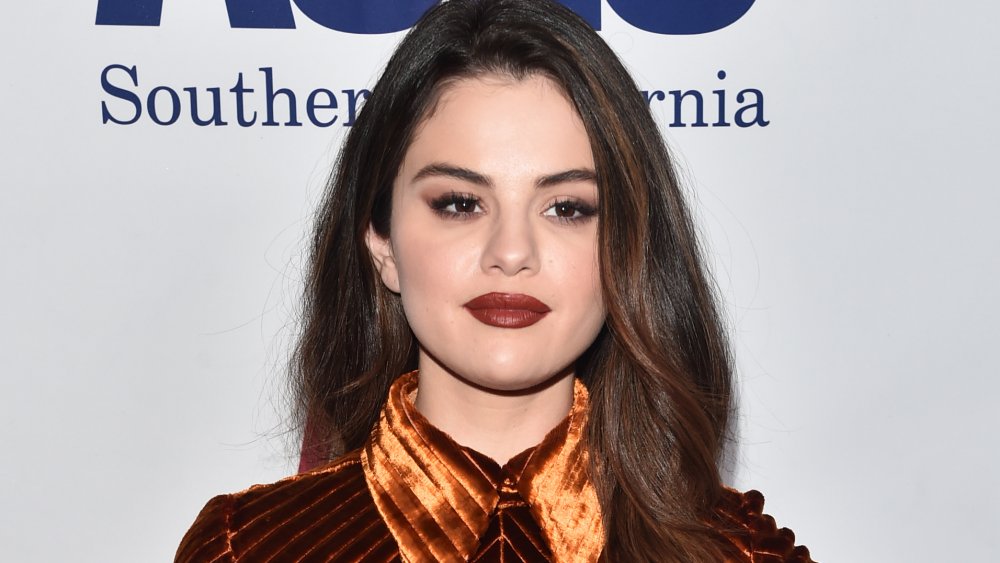 Alberto E. Rodriguez/Getty Images
Selena Gomez executive produced Revival, explaining, "That was a big deal, because they were partnering with me as opposed to trying to mold me or shape me into something. Now that the record's done, I look at it and I'm excited that it was all me. It was all my choice" (via Flare). When discussing "Good for You," Revival's lead single, Gomez said, "I have my own definition of what I think is beautiful and sexy. That's why, in the video, I didn't wear lingerie and I didn't have a guy in it."
Gomez said she was "in a place" where she was able to be herself, insisting, "I'm not going to sit down and promote something I don't care about or talk about something I don't mean." Aaron Bay-Shuck, president of A&R for Interscope, spoke to Refinery29 about Gomez's request for creative control on Revival, sharing, "Before signing, Selena was vocal that she wanted to be very involved in the making of her album. She felt it was time to change her narrative and the story of her journey, and transition to a more adult artist. It all began and ended with her."
Gomez told Refinery29,  "I think I have a very healthy perspective on my sexuality. It's part of being an adult, and I'm still figuring out how to be one of those, too." And, sometimes, hindsight is 20/20. She thought she had control with Revival, but upon reflection, she has a different perspective, which is also valid.