The Real Meaning Behind Chris Evans' Tattoos, According To A Tattoo Artist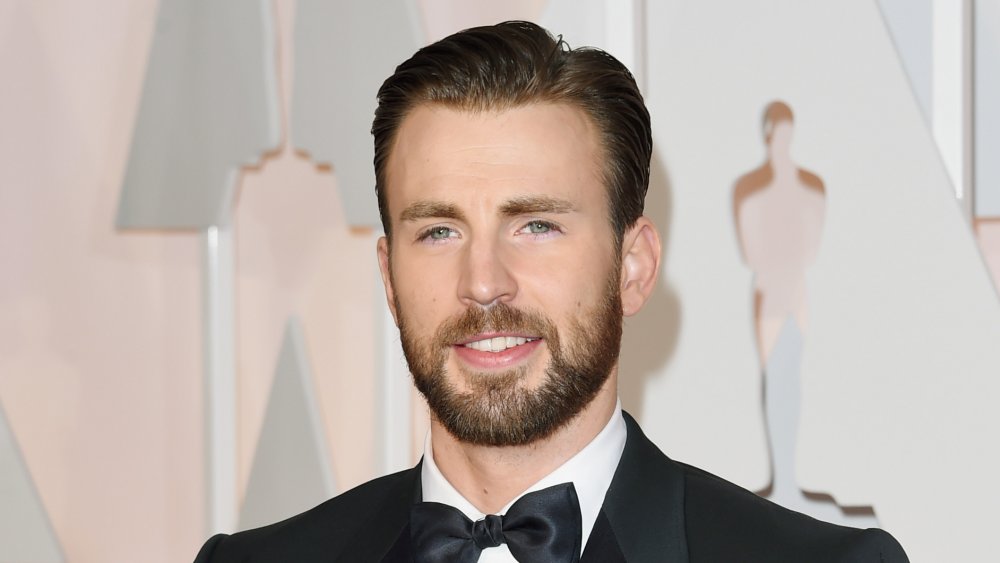 Jason Merritt/term/Getty Images
Chris Evans delighted fans in October 2020 by sharing a video to Instagram Stories of himself doing a backflip into a pool. Fortunately, the video was saved by a fan page, so that you can be delighted all over again. In addition to stunning us with his perfect backflip, Evans also surprised fans by the number of tattoos he boasts. Granted, since the video is shot from a distance, it's difficult to decipher exactly what each tattoo depicts.
Thankfully, folks have looked into it, and according to Entertainment Weekly, Evans has an Avengers tattoo just over his ribs on the right side to commemorate his time as Captain America. Per the outlet, Evans got the design along with the other major Marvel stars, including Robert Downey Jr., Scarlett Johansson, Jeremy Renner, and Chris Hemsworth. The only major cast member who chose not to get the tattoo was Mark Ruffalo. 
As for Evans' other ink, Page Six notes that he has a Taurus symbol on his left shoulder, which is his mother's zodiac sign. He also has a tattoo for his friend, Matt Bardsley, who died in 2003. On the left side of his chest, Evans has a quote by Eckhart Tolle which reads: "When you lose touch with inner stillness, you lose touch with yourself. When you lose touch with yourself, you lose yourself in the world."
With this wonderful collection of tattoos, Nicki Swift spoke with tattoo artist London Reese to ask what Evans' body art means and the significance is really cool.
Chris Evans' tattoos are all deeply meaningful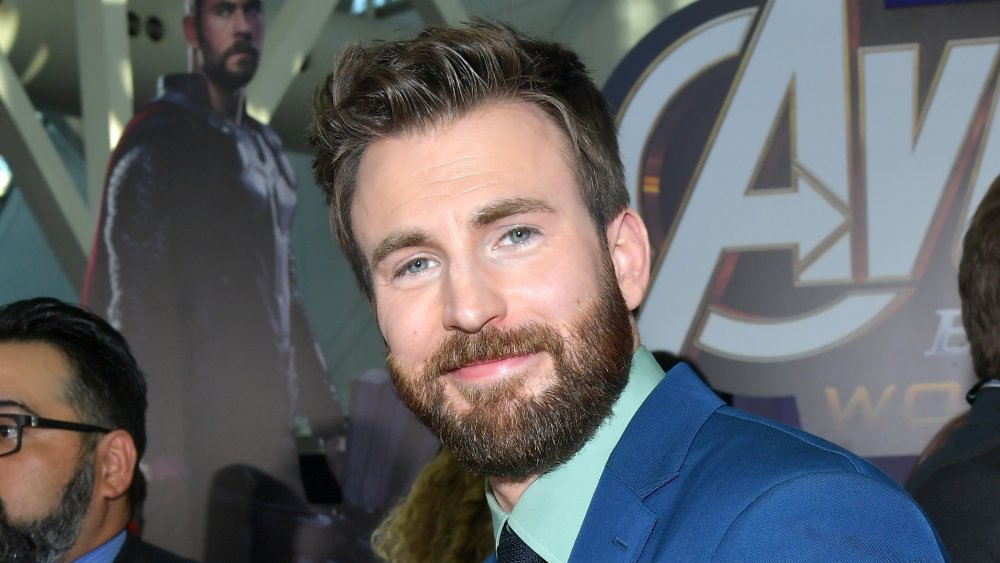 Amy Sussman/Getty Images
Tattoo artist London Reese explained the meaning behind Chris Evans' tattoos in an exclusive chat with Nicki Swift, saying that the star "might play America's favorite Cap but we must not forget that, as an actor, he's an artist, first and foremost." Reese continued by noting that "most artists and actors seem to have more of a free spirit and have an easier time expressing themselves. Actors and artists, alike, typically wear their heart on their sleeve, and in this case, Chris seems to wear his heart AND some meaningful tattoos on his sleeve, quite literally."
"It is always interesting to try and understand why people collect tattoos and what they mean to the wearer," Reese added. The tattoo expert also pointed out that Evans' "collection of body art seems to be very personal." For instance, "the literary passage on his collar is quite profound, while the memorial for his deceased friend is a nice insight into how much Chris' relationships must mean to him." Reese also noted that "each one of Chris's tattoos seems to be somewhat of a proverbial dog-eared page to his life." Indeed, there's "his Avengers tattoo," which he got "along with the rest of the Marvel cast," and "shows us that they are kindred spirits and they must have fond memories of their experience filming all those epic movies." 
Frankly, Reese says that Evans "clearly isn't afraid to express himself. He proudly (and permanently) exhibits his passion for life and his loved ones, on his body."