Courtney Love Reveals Her Serious Health Issue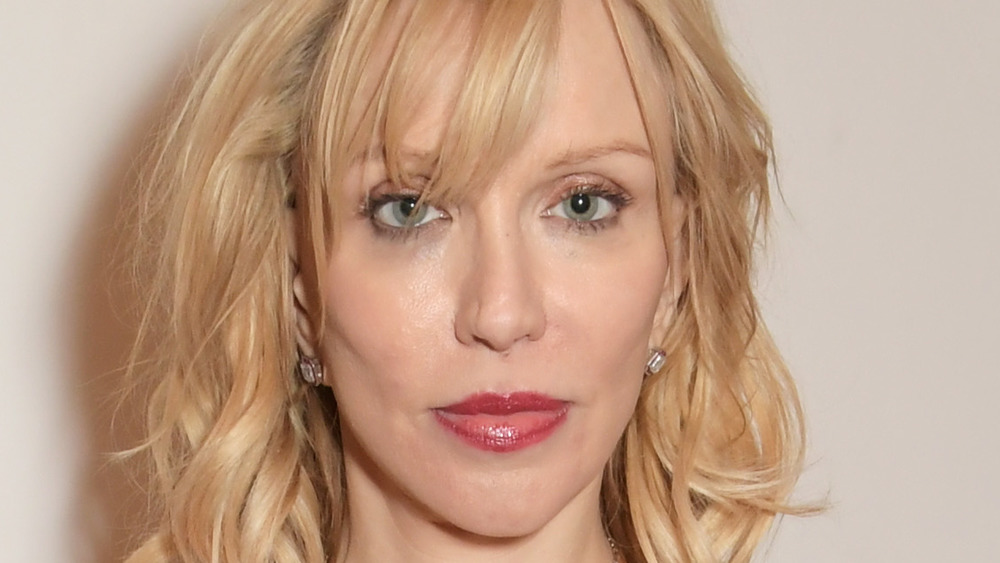 David M. Benett/Getty Images
Grunge rock artist Courtney Love has been transparent with her battle with drug addiction. According to Loudwire, Love's substance abuse issues became public during her marriage to Nirvana frontman Kurt Cobain. The rock star man and wife were both using heroin when Love was pregnant with their first and only child, daughter Frances Bean. After revealing that she used heroin during her pregnancy, Love and Cobain had to fight to regain custody of Frances as a result of social services taking her away and temporarily placing her in the custody of Cobain's mother, per People.
During the 90s, Love stared showing up in public seemingly intoxicated, including a disastrous appearance at the 1995 MTV VMAs. She was so out of it at the time that she infamously crashed Madonna's interview. By 2003, Love faced two drug-related arrests after allegedly being abusive towards airplane staff seven months before she was arrested again and charged for being under the influence of a controlled substance when she broke the windows of then-boyfriend and manager Jim Barber, according to the Los Angeles Times (via People). Shortly after her release, Love called 911 and was taken by paramedics where she was "treated for a possible overdose."
Nearly twenty years later, Love accepted her Icon Award at the 2020 NME Awards and revealed that she was 18 months sober. A year later, the "Doll Parts" singer took to social media to give her fans a health update on her journey to sobriety. 
Courtney Love explains why she's been sick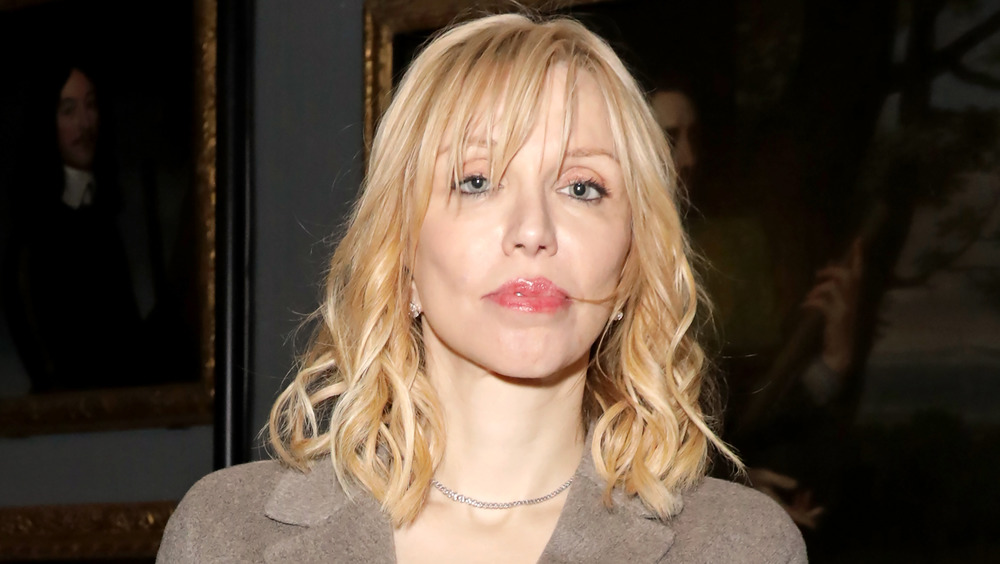 David M. Benett/Getty Images
After decades of battling drug abuse, Courtney Love took to Instagram in March 2021 to explain an entirely different health struggle. In a lengthy caption under a short filtered selfie video, the "Miss World" rocker revealed her health condition. "People, I've been sad, and extremely sick. Debilitated, in indescribable pain and in August at 97 pounds almost died in hospital from anemia," she shared. She went on to share how grateful she is to find an empathetic pain management doctor after being "stigmatized for being an addict for 9 months by many ill-equipped drs, backwards drs and quacks," she claimed.
Love went on to explain how CBD oil has aided in her sober living. "I'm so good now. And on CBD oil," she said in relief. "Which has removed ALMOST ALL the physical symptoms. And all the pain." She went on to admit to once being skeptical of "cannabis/THC" products due to her dislike for the "weed feeling." She also gave a special shoutout to actor Woody Harrelson for being the first one to inform her of the benefits of using CBD, and confirmed that she is "still 100 percent sober." Despite her "frail" state, Kurt Cobain's widow says she is "walking" and will "be strong again soon."
After a life of ups and downs, Courtney is taking the necessary steps to living a happy and healthy life. Way to go Mrs. Cobain!