The Real Reasons You Don't Hear From Star Jones Anymore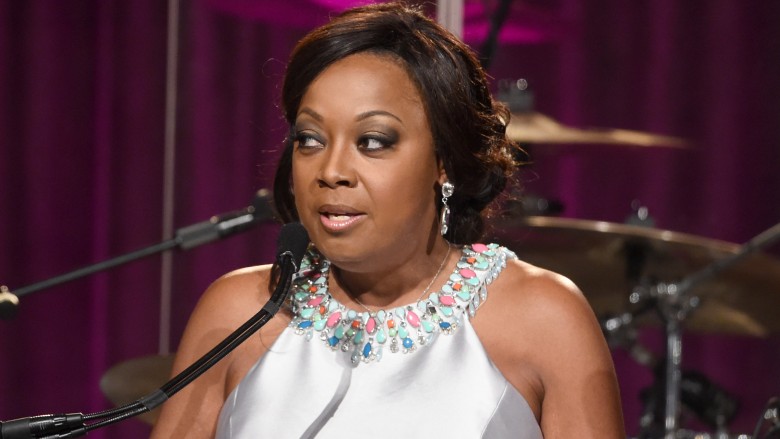 Getty Images
Star Jones has made a concerted effort to stay out of the limelight in recent years. The 54-year-old former View co-host rarely appears on television these days. But the reasons behind her absence vary from landing a big-time job at a diversity-focused company to undergoing open-heart surgery in 2010. Find out why Ms. Jones hasn't been on your radar lately.
She had an embarrassing divorce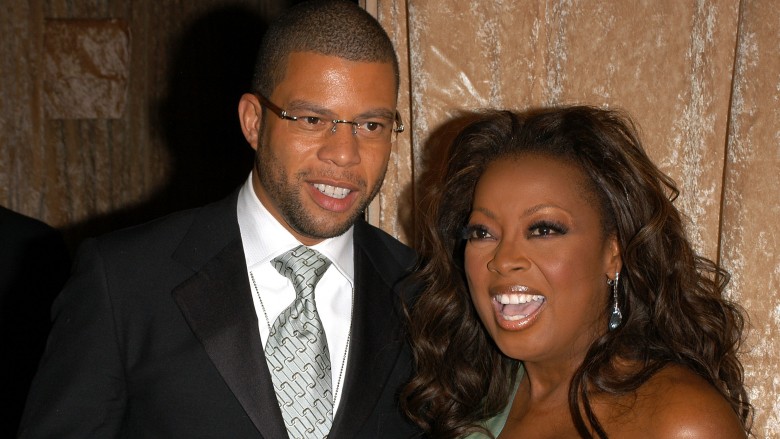 Getty Images
In November 2004, Jones married former banker and hunk Al Reynolds with the world as her stage. It was a splashy affair with droves of stars in attendance. According to the Daily News, Jones and Reynolds held their ceremony at New York City's St. Bartholomew Episcopal Church with a massive bridal party of 15 bridesmaids and held a swanky reception at the Waldorf-Astoria.
Despite the fairytale beginning, the marriage would come to a fiery crash just four years later. Jones, a former attorney, filed for divorce in the spring of 2008 in Manhattan Supreme Court. A source told Daily News that Reynolds' lack of income drove their union to the ground, not the constant speculation on his sexuality. "Al was never there for Star," an insider said. "He hasn't made any money in the last three years. He has been living off of her."
Another embarrassing moment for Jones was the inevitable backlash from begging for corporate sponsors and other free items for her wedding while a host on ABC's The View. The public outcry led to her dismissal from the show in 2006. After opening the doors of her private life, Jones begged everyone to stay out after the marriage failed. "Several years ago I made an error in judgment by inviting the media into the most intimate area of my life," she told Entertainment Tonight (via People) after quitting her marriage. "A month ago I filed for divorce. The dissolution of a marriage is a difficult time for anyone's life that requires privacy with one's thoughts."
Years later in 2011, Reynolds filed a lawsuit against Jones for breaking a clause in their divorce settlement that says neither party will be allowed to speak negatively about their marriage. E! News reports he wanted $50,000 for the breach. Reynolds maintained that Jones' simple line on The Wendy Williams Show, "The wedding was fabulous, but the marriage was kind of a booty," went too far.
She's got a new "life partner"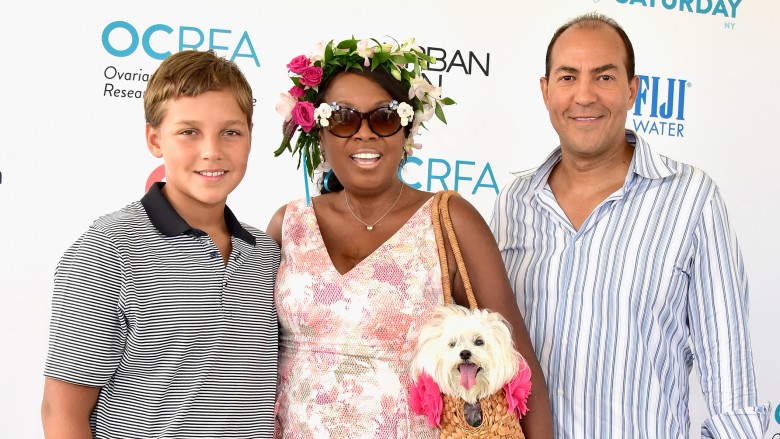 Getty Images
After what seemed like a terrible marriage, messy divorce and countless embarrassing headlines, Jones has rebounded with a new man. In fact, Jones attended 2016's 8th Annual Children's Museum of East End Family Affair in Bridgehampton, New York with new beau Ricardo Lugo and his son, Jake.
"This is my family," she told People about the new romance. "I'm not married, but we're together." When asked if she thinks the term "life partner" is appropriate for her new situation Jones simply said, "That's a cool way to put it. That's a good one." She didn't elaborate on how they met or how long they've been dating.
Although little information is known about Lugo, he's popped up on Jones' Twitter account at various events throughout 2016. Lugo attended several Democratic National Convention events with Jones back in July. His little guy Jake was also on hand to celebrate Jones taking the stage in support of Hillary Clinton.
Anderson Cooper scolded her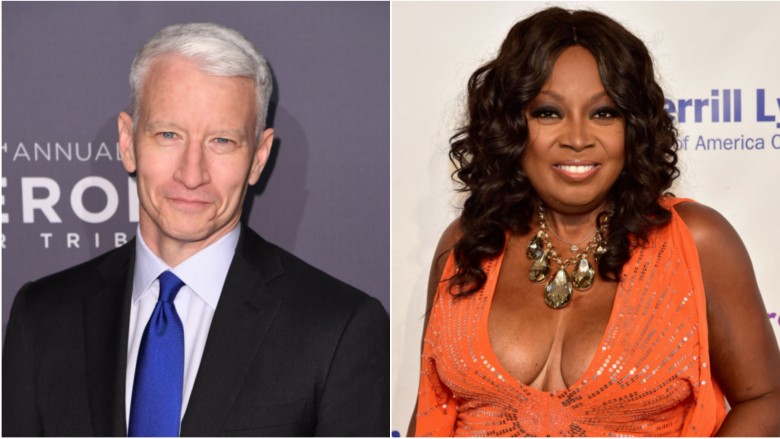 Getty Images
Over the years, Jones has developed a few enemies, thanks to her outspoken personality. Nene Leakes perhaps being the most famous among them, but Anderson Cooper added his name to that list with blazing guns.
Jones took Cooper to task, claiming he came out of the closet for publicity back in July 2012. That didn't sit well with Cooper, who dragged Jones through the mud on his old show Anderson Live.
"I haven't thought about Star Jones in I don't know how long," Cooper said, according to TMZ, stating his mother, Gloria Vanderbuilt actually brought up Jones comments. "I was unaware she was even on TV still... but she apparently shows up on a morning show," he said. "Out of the blue Star Jones... said this is a ratings ploy by me to boost ratings." Cooper denied it all claiming he was away in Africa when he decided to share details of his sexuality with a friend via email. "If I was wanting to boost ratings, I would have waited to announce it on 'A Very Special Episode' that would have been promo'd for weeks and weeks and there would have been commercials... 'Anderson's Huge Announcement.'"
He also brought up Jones' own history of selling her wedding in lieu for attention and cash. "As memory serves, in terms of boosting ratings, I seem to recall [Star] hocking her wedding every single day to get free products when she was on The View and I seem to recall her lying about her gastric bypass surgery and making everybody else lie about it as well," he ripped. "So for her to suddenly emerge out of the shadows and suddenly attack me for this, I couldn't believe it."
She's had troubles with her weight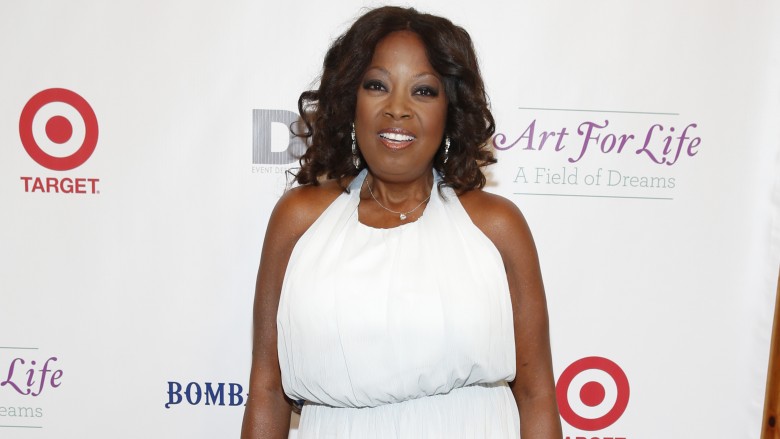 Getty Images
For Jones, weight has been a constant battle in her life. At her heaviest, according to a 2009 interview on The Oprah Winfrey Show, she weighed 307 pounds. She was also diagnosed with morbid obesity. Recognizing her plight, Jones opted to take her life into her own hands. This time, turning to gastric bypass surgery in 2003 to shed the unwanted pounds. In the following three years, she would drop 160 pounds.
In her tell-all interview, Jones tells Oprah that between her 40th and 41st birthdays she gained 75 pounds, and that depressing year was the real straw that broke the camel's back. "I was dying," Jones said. "I know I was very depressed. I was lonely, and I didn't know how to say, 'I'm lonely.' That one thing that I have learned in doing a bunch of research and self-analysis we in our community are ashamed sometimes to admit that our emotional health needs some help."
Even after shedding pounds, Jones says she still felt like a 300-pound woman in her head. From there, she opted to seek help saying, "Emotionally, I knew that I had to lose the weight, but I didn't realize that I should do therapy. But that's what I did. I got into very intense therapy, and I started to lose the weight [in my head]." Jones also confessed to undergoing a tummy tuck and a breast lift after losing the weight.
In 2015, the attention turned toward Jones' weight once again. The Daily Mail published photos of her and pointing to tabloid headlines suggesting she regained some of the weight she lost through surgery. Despite the media attention, Jones looked to be in good spirits carrying her pooch and strutting around the beaches of Miami in a white bathing suit.
She lost Celebrity Apprentice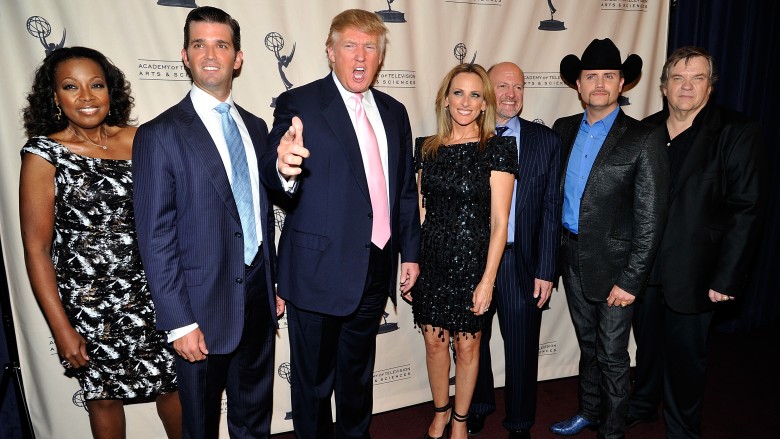 Getty Images
The spring 2011 season of Celebrity Apprentice was a catfight for the ages. Jones engaged in a number of head-on battles with co-star Nene Leakes. The ladies constantly traded shady blows before the cameras. "Who f–king died and made you in charge of project managers?" Leakes barked in one episode, according to Us Weekly. She then added for the final send off, "Now where's Barbara Walters?!"
To that cold response, Jones jabbed back, "This is not the [Real Housewives of Atlanta] and I was bound and determined to show America how an educated black woman handles stress and how someone who is not educated handles stress," Jones said. "There was a little 'bad Star' whispering in my ear 'Go ahead, let her sink,' but there's a job to do and I was most equipped to get the job done. As long as we're a team, it's not right for me not to offer that skill set."
That season most of the women, including La Toya Jackson, battered and bruised from the sharp insults they hurled at each other. It wasn't Jones' finest moment on TV as her ugly fighting came shining through for all to see.
Jones was ultimately fired in the 11th episode, reports Us Weekly.
Jones became an embarrassed go-go dancer
Getty Images
It seems every once in a while, Jones likes to let go and simply dance the night away. Even if her dancing skills draw negative attention and odd headlines.
In December 2015, Page Six reported the former attorney put on a sexy routine at New York City's Sushi Roxx. As the story goes, Jones wasn't too happy with fellow restaurant goers attempting to take pictures of her. She then switched her mood once everyone began dancing and singing. If fact, her "star" factor kicked in and she put on a show few people have forgotten.
"Everyone's jaws dropped as Star jumped on a table in the middle of the room to perform a go-go routine that would have made Lady Gaga blush," an insider told Page Six of the odd behavior. "As her dancing got wilder, security asked her to step down for her own safety and the safety of others."
Luckily, Jones complied before the evening of dancing turned into an evening at the emergency room. When Page Six asked Jones' rep about her odd showing, the rep simply said, "In the immortal words of Cyndi Lauper, 'Girls just want to have fun.' "
There haven't been any stories of Jones dancing on table tops since then. Who wouldn't want to go into hiding after such behavior? Barbara Walters wouldn't approve for sure.
She landed a 9-5 job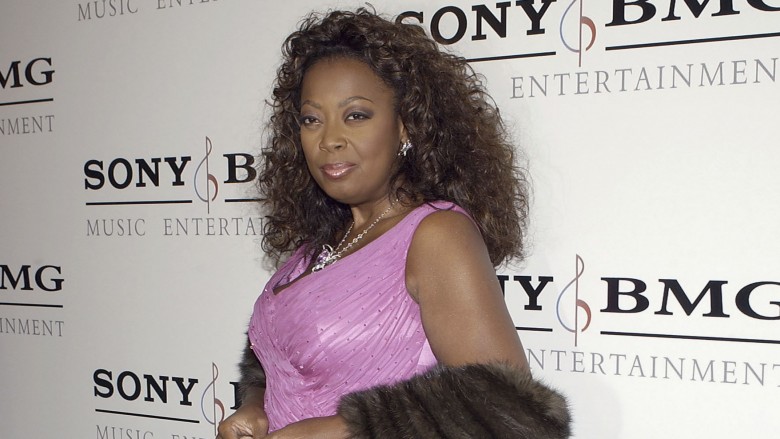 Getty Images
While many reality TV stars and celebrities rely on endorsement deals and other projects to earn money for their lavish lifestyles, Jones is the complete opposite. She has a real 9-5 job that requires her to work hard for the benefit of others. In late 2014, Jones was appointed president of the Diversity Professional Network, Inc., according to Black Enterprise. "As President of DPN, I will continue to lead a team dedicated to supporting and advocating for women and all diverse Americans utilizing the collective strength of our affiliate companies, members, partners, technology, and unique proprietary platform to set the standard in business diversity recruiting, networking and professional development for women, minorities, veterans, LGBT and disabled persons nationally," said Jones about landing the position.
The company, which is traded publicly, helps companies find qualified minorities to fill vacant positions. DPN specifically seeks out members of the LGBTQ community, women, veterans, the disabled, and minorities, Jones told The Huffington Post. But with such a demanding role, that often means compromising one's personal life — leaving her to miss out on glitzy events just to get the work done.
In fact, Jones says she doesn't subscribe to a perfect work-life balance. "I do not think there is such a thing as work/life balance but I have developed a strategy that works for me: loving the work I do," Jones explained. "I am a firm believer that helping women and other diverse individuals find their own success through jobs that pay well and work that they are passionate about, is my purpose in my life. Since I am so invested in this work, it stings just a little bit less when the work/life lines blur and I have to miss a family event for a work event, or I have to wake up well before the sun rises and get into the office. Being physically and emotionally healthy and loving what I do have made all the difference and that gives me balance." This could very well be the reason why she's not seen on red carpets any more.
She had open-heart surgery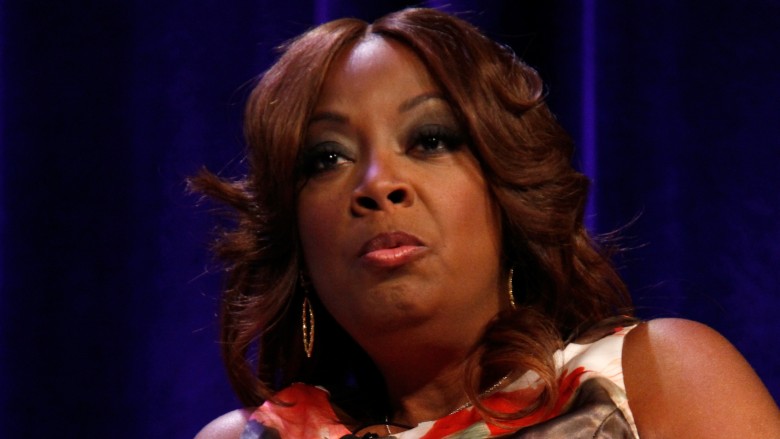 Getty Images
Jones is lucky to be alive. In fact, the heart-disease patient owes it all to an amazing crew of doctors who conducted open heart surgery in 2010. According to a Pittsburg Courier interview, doctors stopped Jones heart for a shocking 22 minutes to repair a damaged aortic valve. The surgery was carried out in hopes it would prevent Jones from needing a full-on heart replace later in life. After surgery, Jones found herself in intensive cardiac rehabilitation.
"I was lucky. No, more like blessed," Jones shared in a first-person piece about heart disease for CNN back in 2014. "I came through heart disease, and today I'm a survivor." Jones has dedicated much of her time to bringing down the staggering facts that heart disease is the leading cause of death among Americans, African-Americans and women.
For years, Jones has served as the National Volunteer for the American Heart Association and spokeswoman for the Go Red for Women initiative. "I'm thankful for the voice I have when it comes to fighting this preventable disease," Jones writes. "I've made it my mission to do what I know how to do — talk to anyone who'll listen to my story. And, believe me, I've been coast to coast sharing my story and educating others along the way."
Jones' novel is getting TV treatment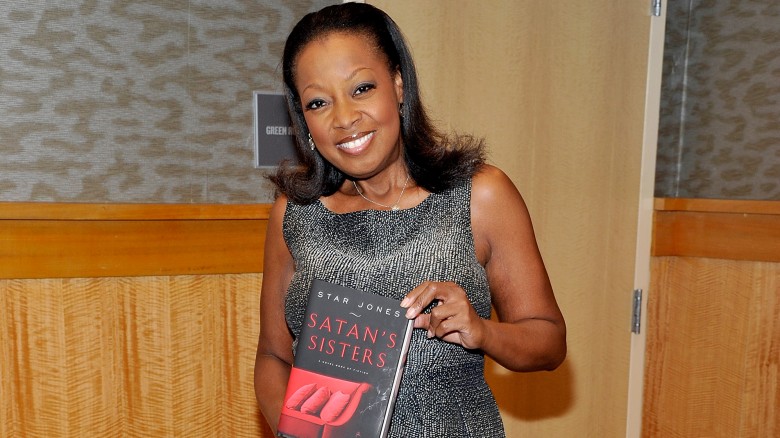 Getty Images
In 2011, Jones quietly wrote Satan Sisters: A Novel Work of Fiction about the undeniable drama of a daytime talk show. "All of the characters come from people I've worked with/worked for/prosecuted as an attorney, as a television host – I pulled from everyone I've come across in my career for this book," Jones explained to Black Enterprise. But as she says, the idea for the book didn't appear out of thin air. In fact, the process of writing helped her heal from open-heart surgery in 2010. "In writing [the book], it was a little cathartic," she describes. "I got to get out all my fantasies of friends and situations. I found myself laughing at times and crying at times. It evokes all of those emotions. It was absolutely therapeutic. While I was recuperating from open heart surgery, I wrote the book. I couldn't really do anything too extensive after the surgery, so writing was what I did."
The book will be turned into a one-hour scripted series for VH1 in 2017, reports the network. "I'm so excited that Satan's Sisters, which was such a fun book to write, is finally coming to the small screen," Jones said in a statement. "I would be lying if I said Satan's Sisters wasn't influenced by the soap opera life of daytime TV but it is a work of fiction." The cast of the upcoming series includes Vanessa Williams, Tichina Arnold, Chloe Bridges, Camille Guaty, Fiona Gubelmann and McKinley Freeman, reports Deadline Hollywood.
She has no interest in returning to TV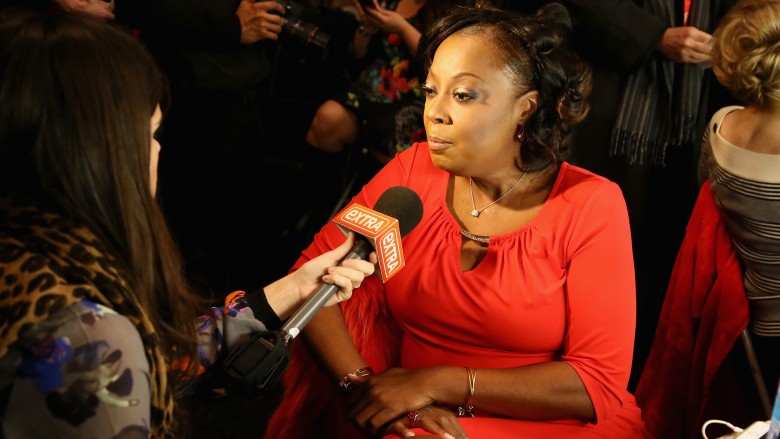 Getty Images
It seems that Jones' has no interest in sitting in front of the camera anymore. With a career spanning more than 25 years, much of it in front of an audience, it can take a toll on an individual. Jones is no different and expressed her point of view to Philly.com saying, "I'm not interested in [doing] on-camera TV work anymore. I was lucky to be on daytime TV for 25 straight years and [now] I have an opportunity to use a different skill set."
Her IMDB profile page backs up that claim. There are very few projects listed for Jones in recent years — just the occasional guest appearance on a sitcom or talk show, but nothing recurring.
Jones' future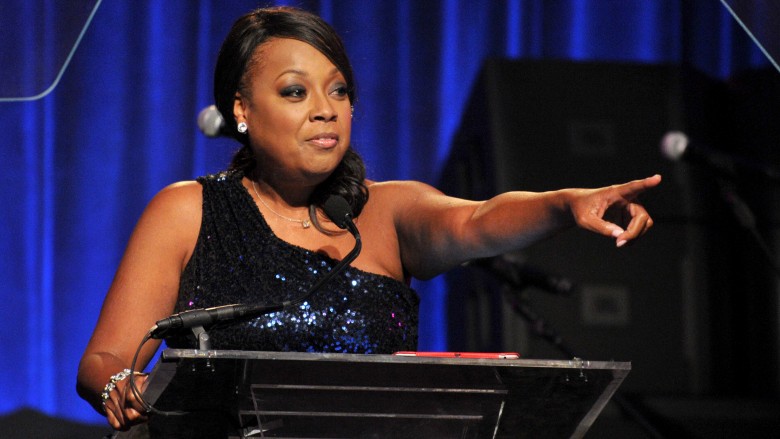 Getty Images
Jones has done a good job at building her name and resumé in recent years, despite the struggles she's faced. From landing a big-time job at the Diversity Professional Network to writing a fiction work that will soon be turned into a television series, Jones has been busy behind the scenes. She's been very successful since leaving The View in 2006, in fact some would argue she's been even more successful since leaving the limelight. Jones' future is bright. Only time will tell what she takes on next.