Ellen DeGeneres And Portia De Rossi's Santa Barbara Home For Sale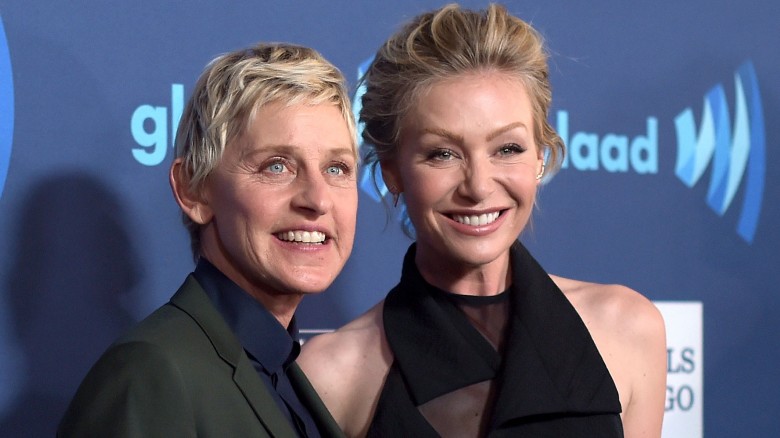 Getty Images
If you're in the market for a new home, Ellen DeGeneres has the perfect pad for you.
The daytime talk show host and her wife Portia de Rossi have listed their gorgeous–and we mean gorgeous–Santa Barbara, Calif. property for a cool $45 million. According to its Sotheby's International Realty page, the 10,500 square-foot home boasts six bedrooms, six full bathrooms, and two half-baths. The residence also features nine fireplaces, several libraries, a swimming pool, and a tennis court.
In a video for the property, potential buyers–or snoopy fans like us–can get a closer look at the home. But you should know: After seeing the home's exquisite stonework, ivy-covered exterior walls, and wood-beamed ceilings, you may want to pack up and move right away.
It's no wonder that Veronica Mars (2004-2007) actress Kristen Bell has refused to go back to DeGeneres' home. In a March 17, 2017 appearance on The Ellen DeGeneres Show (2003-), Bell stated that the comedienne's home contributed to her La-Z-Boy recliner feud with husband Dax Shepard.
As documented on Instagram, Shepard placed their recliner in the middle of their living room, an act that Bell admits she may have been fine with had she "not come to [DeGeneres'] house and seen how jaw-droppingly elegant it was."
"I can't come to your house anymore, that's the point," she told DeGeneres. "I wanted to tell you: I can't come over anymore. It's bad for my marriage."
Maybe Bell can buy DeGeneres' home–we're sure Shepard could find some place to put his recliner.