What Really Happened To Gerald Jackson On NCIS
When CBS premiered "NCIS" in 2003, the network probably didn't anticipate this spin-off of their "JAG" series would become the ratings success it has. The series revolves around a team of special agents working together in the Naval Criminal Investigative Service to solve crimes involving people connected to the Navy. In 2018, Deadline reported that "NCIS" had been "the most-watched drama in the world in three of the last four years." Still going strong, the current series is gearing up to air Season 19 in Fall 2021.
Like many other long-running series, "NCIS" has cycled through many cast members and plotlines throughout the years. Some characters received brilliant send-offs, whereas others don't get the closure they deserve like the unfinished plotline of Gerald Jackson, Ducky's first assistant, in Season 3. Played by Pancho Demmings, Gerald first appeared on "NCIS" throughout Season 1, but mysteriously disappears in Season 2 after he was written off as injured. Gerald came back in the first episode of Season 3, per EW, but then disappeared and was never seen or mentioned on screen again. So, what exactly happened to him?
Producers weren't sure what they wanted to do with Gerald Jackson in 'NCIS'
In an interview with Showbiz Cheat Sheet in November 2020, Pancho Demmings answered the question that many "NCIS" fans have been wanting to know for years. He explained that he thinks his initial presence on the show was during a time where showrunners were still mapping out what they wanted the characters to be and where the storylines would go. "Initially, I think they were looking at extending my storyline," Demmings reflected. "Even in the episode where I come back, Gerald says 'I'm going to be back to autopsy next week,' but at that time, I guess they ended up choosing to go in another direction." 
Although Demmimgs was written off the show, he had no hard feelings towards the producers of "NCIS," calling his experience, "part of the business." He did say he "would love, for the sake of the fans, for the producers to maybe revisit Gerald's story and give them closure," even though he personally has no influence on whether the character comes back or not.
Given that "NCIS" was renewed for Season 19 in July, it is looking like CBS will keep the show on air at least until its landmark 20th season in 2022, so perhaps fans can get their closure then. Until Demmings gets called up, though, he joins a select few cast members who left the show after brief stints.
Sasha Alexander left 'NCIS' after two seasons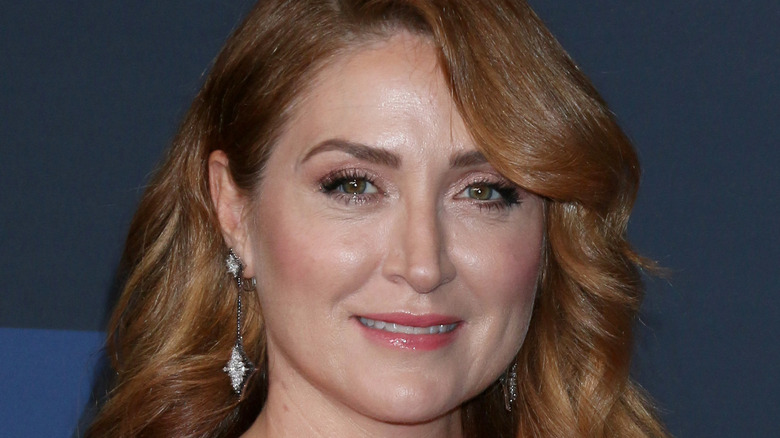 Kathy Hutchins/Shutterstock
Pancho Demmings wasn't the only one who left "NCIS" in a short amount of time — Sasha Alexander also left the show after its first 2 seasons. She played secret service agent Caitlin "Kate" Todd, but she didn't enjoy the workload of playing her.
In 2012, Alexander explained to TV Guide that her filming schedule of "17 hours a day," which she called "hard core," was not sustainable. Creator of the show, Don Bellisario, recalled to Chicago Tribune in 2005, that Alexander worked so hard that she had "tears in her eyes." After seeing her struggle, Bellisario agreed to write her out and convinced CBS executives to let her out of her contract, telling them, "You don't want to force someone to work when she says this is not what she expected it to be."
Unlike Demmings' character, Alexander's Special Agent Todd was killed off the show in the Season 2 finale so fans didn't have to wonder about what happened with her character, which was probably good for them and "NCIS" producers.