Happy Days Star Erin Moran's Autopsy Results Revealed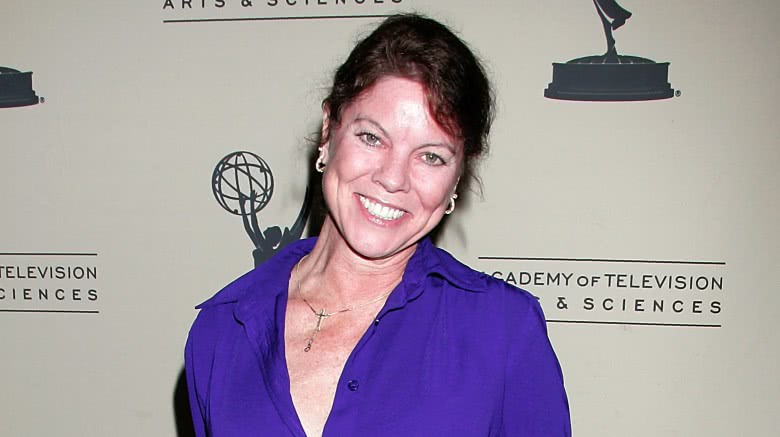 Getty Images
The results of Happy Days actress Erin Moran's autopsy have just been released—and it seems that the 56-year-old woman's passing was a result of cancer.
On April 24, 2017, Harrison County Sheriff's Department in Harrison County, Indiana addressed Moran's cause of death in a statement obtained by E! News. "On Saturday the 22nd day of April 2017, Erin Marie Moran-Fleischmann passed away at her residence located in New Salisbury, Ind.," the statement read. "A joint investigation into Mrs. Moran's death was conducted by the Harrison County Sheriff's Department and the Harrison County Coroner's Office. A subsequent autopsy revealed that Mrs. Moran likely succumbed to complications of stage 4 cancer."
The statement continued, "Standard toxicology tests were performed and the results are pending. However, no illegal narcotics were found at the residence."
Moran passed away on April 22, 2017. Her body was found by EMTs, who arrived on scene after someone called 911 regarding an "unresponsive woman," and was declared dead.
Moran was best known for her role as Joanie Cunningham on Happy Days (1974-84) and the show's less successful spinoff, Joanie Loves Chachi (1982-83).
After news of her death broke, many of Moran's former co-stars took to social media to mourn their loss.
"Such sad sad news. RIP Erin," Ron Howard, 63, tweeted. "I'll always choose to remember you on our show making scenes better, getting laughs and lighting up tv screens."
Henry Winkler, 71, wrote, "OH Erin... now you will finally have the peace you wanted so badly here on earth ...Rest In It serenely now.. too soon."
Scott Baio, who played Chachi to Moran's Joanie, also tweeted out his condolences: "May people remember Erin for her contagious smile, warm heart, and animal loving soul. I always hoped she could find peace with her life. God has you now, Erin."