Alec Baldwin Defends Kathy Griffin After Controversial Photo Shoot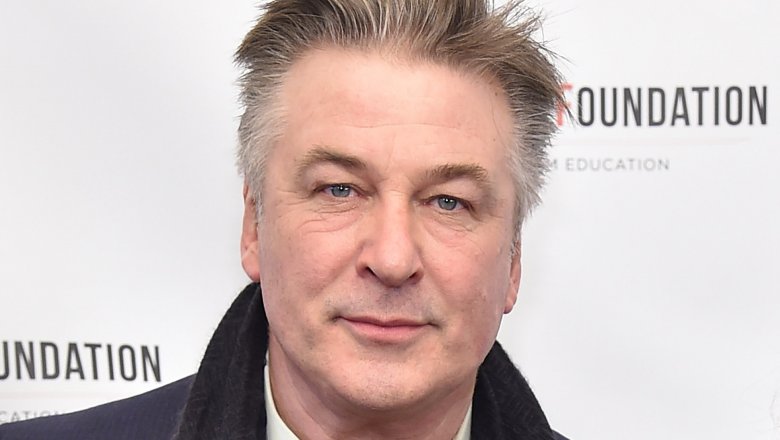 Getty Images
Another comedic actor is standing up for Kathy Griffin. 
Alec Baldwin, who has famously impersonated President Donald Trump on Saturday Night Live, is now defending Griffin's controversial photo shoot. "Kathy...f*** them. F*** them all," he tweeted out on June 2, 2017. "No 1 believes u meant 2 threaten Trump. Trump is such a senile idiot, all he has is Twitter fights."
He continued, "Ignore him. Like the leaders of all the other countries in the world. Ignore him."
Griffin received tremendous backlash after she posed with a prop of Trump's bloodied head for photographer Tyler Shields in a recent photo shoot. She soon took down the photo from her social media, but the damage was already done. Despite an apology video she released soon after, she was fired from several of her jobs, including her annual New Year's Eve hosting gig with Anderson Cooper.
Baldwin admitted to understanding exactly what Griffin is going through. In a series of tweets, he referred to a joke he made on Late Night with Conan O'Brien back in 1988, in which he comically insinuated that former Republican lawmaker Henry Hyde should be stoned to death.
"Kathy....baby...I've been there," he tweeted. "The whole Henry Hyde thing w Conan, where we bring out an oxygen mask at the end?"
He went on, "A joke. That's what I thought. That's what we intended. No one walked out of the studio and said, 'No! We're serious!' No one."
"But all your gutless, weasels in the GOP insisted that I actually threatened Hyde," Baldwin added. "They played the victim beautifully."
While Baldwin's words may help Griffin feel better, she herself has admitted that her career is likely over. In a press conference on June 2, the comedian told reporters, "A sitting president of the United States and his grown children and the first lady are, I feel personally, trying to ruin my life forever."
"I don't think I will have a career after this," she continued. "I think, I'm going to be honest, he broke me."
Like Baldwin, actors Jim Carrey and Jamie Foxx have defended Griffin, noting that, by crossing the line, she was doing her job as a comedian.