Anthony Anderson Has Disappointing News For Law & Order Fans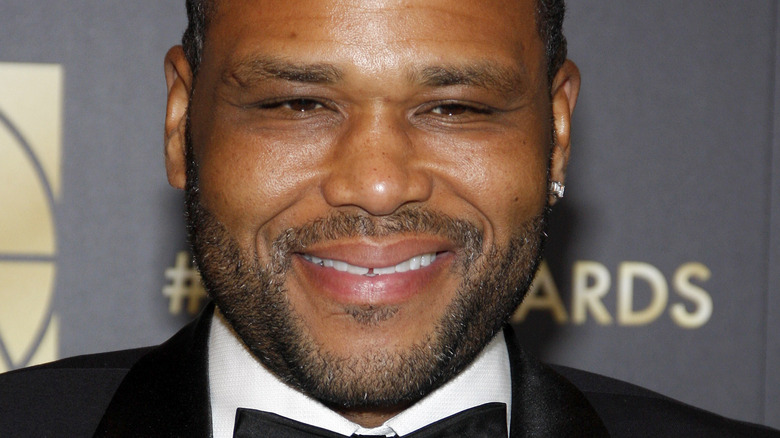 Tinseltown/Shutterstock
"Law & Order" fans may be disappointed by recent news regarding actor Anthony Anderson's status on the popular show. The crime drama series, which premiered in 1990, follows a team of detectives who solve crimes in the New York City area. Anderson's character, Detective Kevin Bernard, was with the show from Season 18 until its cancelation in 2010. When the police procedural drama was revived in 2022, Anderson reprised his role as the inquisitive investigator. 
For the actor, the transition back to his role as Detective Bernard was incredibly natural. "This is my second stint on 'Law & Order' — it's a homecoming for me," Anderson told E! News in February. "But I've done dramatic work, you know, on 'The Shield' as Antwon Mitchell and movies like 'Hustle and Flow'. And being here on 'Law & Order' 11, 12 years ago and coming back to it now — it wasn't hard to do it all." And while Anderson was a part of Season 21 of the hit show, a recent announcement about the actor's fate on the NBC series will certainly be saddening to his fans.
Anthony Anderson is leaving 'Law & Order'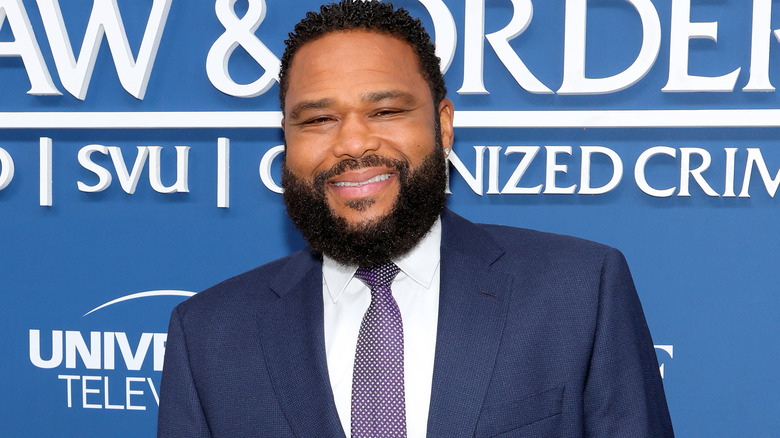 Dia Dipasupil/Getty Images
After showing "Law & Order" for its revival season in 2022, Anthony Anderson is exiting the popular series. According to People, Anderson will not be reprising his role as Detective Kevin Bernard after his one-year deal to reprise his role as Detective Kevin Bernard for Season 21 reached its end. The crime drama has been officially renewed for Season 22 and is expected to return to NBC's fall lineup, with Anderson missing from the fold.
And while Anderson's time on "Law & Order" may be coming to an end, the Emmy-nominated actor still has a lot to celebrate. He recently announced that he graduated from Howard University, after dropping out of college nearly 30 years ago. "This spring I was finally able to complete the work to graduate from Howard University with a BFA degree from the Chadwick A Boseman College of Fine Arts," Anderson wrote, alongside photos from the ceremony. "It's never too late!" That "Black-ish" star went on to reveal that his son's enrollment at Howard inspired him to finish his coursework.