Rapper Lil Peep Dead At 21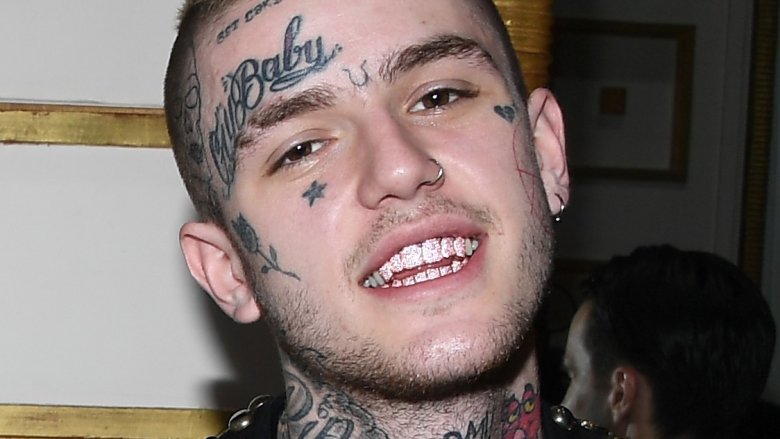 Getty Images
The music industry is mourning one of its own.
The Guardian has confirmed that rapper Lil Peep (real name Gustav Åhr) has passed away. As reported by his music manager, Adam Grandmaison, Peep had been taken to the hospital following an overdose. In a video posted on Instagram on Nov. 15, 2017, Peep told fans that he'd taken six Xanax, saying, "I'm good, I'm not sick."
The New York Times noted that Peep passed during the night of Nov. 15, while in Tucson, Ariz. He was 21 years old.
First Access Entertainment's chief executive, Sarah Stennett, whose company had collaborated with Peep in 2016, addressed Peep's passing, stating, "I am shocked and heartbroken. I do not believe Peep wanted to die, this is so tragic. He had huge ambition and his career was flourishing...I have spoken to his mother and she asked me to convey that she is very, very proud of him and everything he was able to achieve in his short life" (via E! News).
Peep had gained a reputation in the music world for blending the styles of rap and emo. He released his first mixtapes in 2015 and later dropped the songs "Crybaby" and "Hellboy." In August 2017, he released the record Come Over When You're Sober, Pt. 1.
Since news of his death broke, celebrities have taken to social media to grieve. Actress Bella Thorne, who reportedly dated Peep in September, tweeted out, "Peep you deserved more out of life. Life didn't do your greatness justice."
In an Instagram video (via E! News), the Famous in Love actress noted, "Anybody out there who is a Lil Peep fan, you guys know how talented he was. You guys know how great he was. Well, he was even more f**king great as a person."
Fall Out Boy frontman Pete Wentz also commented on Peep's death, writing, "No. Not lil peep 💔."
"Theres something about this that hurts a little bit more," Wentz continued, later adding, "We have to talk about mental health in open way."
Diplo tweeted, "Peep had so much more to do man he was constantly inspiring me. I dont feel good man."
"I cant even believe this. We were just talking last week about working on a song together and now you're gone. You will be missed, R.I.P.," producer Marshmello wrote on Twitter, adding, "Peep was the nicest person. hanging out with him, talking to him about music, the song ideas we were going to do together and touring was so amazing. Everyone will miss you man."
Our thoughts are with Peep's loved ones during this difficult time.