Renee Zellweger Hits Back At Harvey Weinstein's Recent Claims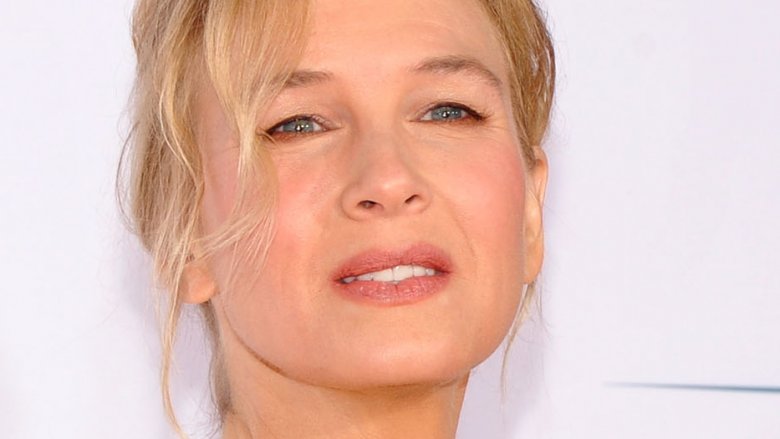 Getty Images
The Bridget Jones's Baby star is firing back at the disgraced movie producer.
According to Us Weekly, Renée Zellweger has denied allegations reportedly brought forth by Harvey Weinstein that claim the actress performed "sexual favors" in order to further her career. "If Harvey said that, he's full of s***," a rep for the 48-year-old told the magazine on Dec. 7, 2017.
Us Weekly notes that Weinstein alleged that both Zellweger and fellow actress Charlize Theron had both engaged in sexual activities with him in exchange for work in Hollywood. These claims were reportedly presented in a class-action lawsuit that was filed against Weinstein by six women.
The Blast reports that one of the women suing Weinstein, identified as Melissa Sagemiller, met with Weinstein at a hotel while filming the 2001 movie Get Over It. She claimed that he asked her for a kiss and a massage, which she denied. He then allegedly told her he'd received "sexual favors" from Zellweger and Theron and asked, "Don't you want your career to be more than just this little teen film?"
Sagemiller said she did kiss Weinstein afterwards but stated that things did not go any further.
Like Zellweger, Theron has refuted Weinstein's alleged claims. "The women who have spoken about their abuse are brave and heroic and although I didn't have a personal experience like this with Harvey Weinstein, I unfortunately cannot say I'm surprised," she shared on Instagram on October 15.
As Nicki Swift previously reported, Weinstein's alleged history of sexual harassment, sexual assault, and rape was exposed by The New York Times and The New Yorker in October 2017. Dozens of women have since come forward with their own personal experiences with the Miramax co-founder—paving the way for other victims of sexual abuse to speak out against predators, especially in the entertainment industry.