Mario Batali Faces Sexual Harassment Allegations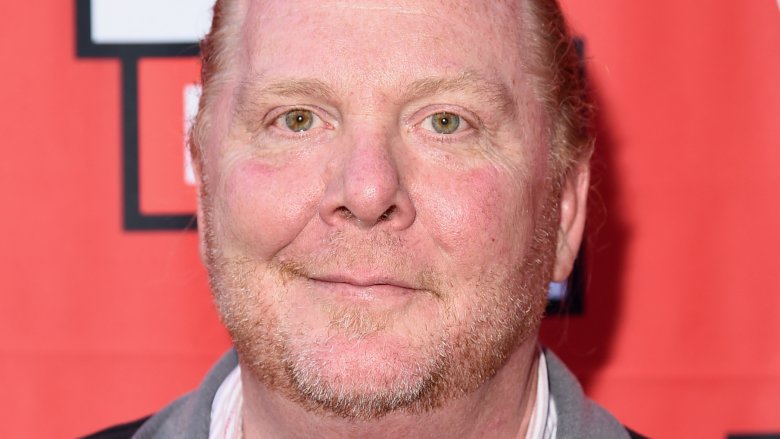 Getty Images
The celebrity chef is in hot water.
On Monday, Dec. 11, 2017, Eater New York published an exposé on Mario Batali, detailing four women's accounts of sexual harassment at the hands of the famous cook. The accusers, three of whom had worked for Batali, claim that he'd inappropriately touched them. Three of the women said that he'd groped their breasts, while the other stated that he'd often grab her from behind and hold her "tightly against his body."
The alleged incidents occurred over a span of two decades.
According to Eater New York, Batali was reportedly reprimanded for "inappropriate behavior" just two months earlier, after someone reported him to Batali & Bastianich Hospitality Group, the business that provides support to his many restaurants. Batali then underwent training.
As a result of the allegations, both Batali and Batali & Bastianich Hospitality Group determined that the chef "will step away from the company's operations, including the restaurants, and has already done so."
Batali will also remove himself from The Chew, where he's served as co-host, as ABC reviews the accusations made against him.
In a statement obtained by Eater New York, Batali apologized for his behavior and admitted that the women's allegations "match up" to his actions. "I apologize to the people I have mistreated and hurt. Although the identities of most of the individuals mentioned in these stories have not been revealed to me, much of the behavior described does, in fact, match up with ways I have acted," he said. "That behavior was wrong and there are no excuses. I take full responsibility and am deeply sorry for any pain, humiliation or discomfort I have caused to my peers, employees, customers, friends and family."
Batali continued, "I have work to do to try to regain the trust of those I have hurt and disappointed. For this reason, I am going to step away from day-to-day operations of my businesses. We built these restaurants so that our guests could have fun and indulge, but I took that too far in my own behavior. I won't make that mistake again. I want any place I am associated with to feel comfortable and safe for the people who work or dine there."
The 57-year-old concluded, "I know my actions have disappointed many people. The successes I have enjoyed are owned by everyone on my team. The failures are mine alone. To the people who have been at my side during this time — my family, my partners, my employees, my friends, my fans — I am grateful for your support and hopeful that I can regain your respect and trust. I will spend the next period of time trying to do that."
Batali is just one of many men who've been called out for alleged sexual harassment since the Harvey Weinstein scandal first broke in October 2017.