Model Adriana Lima Announces Surprising Career Decision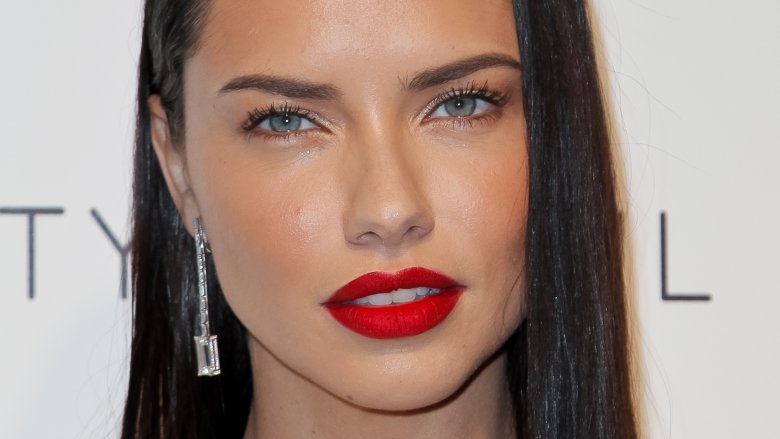 Getty Images
The Victoria's Secret Angel may be making a serious change.
Adriana Lima took to Instagram to share that she'll no longer be stripping down for revealing videos. "I had received a call for the possibility of filming a sexy video of me to be posted and shared [on] social media," she wrote in the caption of a text image. "Even though I have done many of this type, something had changed in me, when a friend approached me to share that she was unhappy with her body, then it made me think.... that everyday in my life, I wake up thinking, how do I look? Was I going to be accepted in my job?"
She continued, "And in that moment I realized that majority of woman probably wake up every morning trying to fit in a stereotype that society/socialmedia/fashion etc imposed."
Noting that she did not think that that was a healthy way to live, Lima announced, "I will not take of my clothes anymore for a empty cause."
In the text image, Lima, 36, stated, "I am tired of the impositions, we 'as woman' can't be continuing [to live] in a world with such superficial values, it's not fair for us."
It's not completely clear just what sparked Lima's social media post. According to People, many fans thought that Lima's announcement implied that she would be distancing herself from Victoria's Secret. However, TMZ has since reported that she is not leaving the lingerie brand. The gossip rag notes that Lima was only referring to the "sexy video" shoot, which is reportedly unrelated to Victoria's Secret.
Makes sense, given that Lima just recently walked the runway in Victoria's Secret's annual fashion show in November. Around that time, she'd told People that she planned on walking for the big show for two more years, which would allow her to hit the 20-year career mark with the brand.
While we wait to see if Lima makes any additional announcements, read up on the truth about being a Victoria's Secret model.