Larry King Reacts To Recent Groping Allegations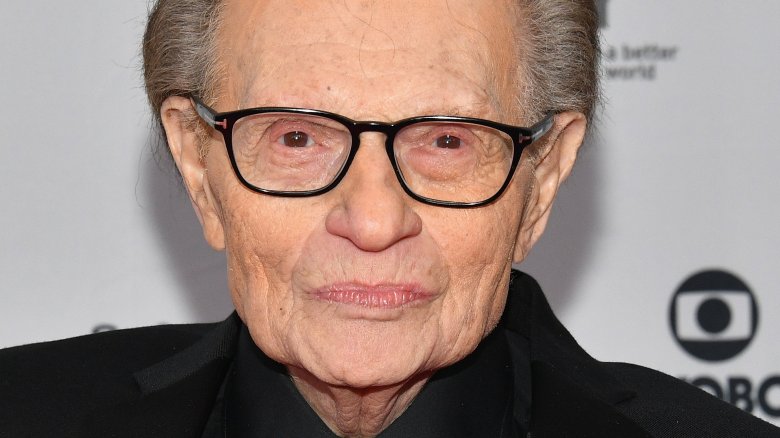 Getty Images
The TV host is speaking out against recent accusations brought against him.
On Monday, Dec. 11, 2017, DailyMailTV published an article detailing a woman's account of allegedly being groped by Larry King on two separate occasions. The woman in question is Terry Richard, ex-wife of singer Eddie Fisher. In the piece, Richard accused King of placing his hand down her backless dress and touching her behind "with about three or four of his fingers in the crack of [her] a**" in 2005 and of grabbing her butt so hard he left a bruise in 2006. Both alleged incidents are said to have taken place while they'd posed for photos together at baseball events.
"Larry King is a groper," Richard stated. "He groped me twice. He gets a thrill doing this in front of the camera, knowing I couldn't do anything."
However, King, 84, claims that no such groping ever occurred.
According to People, King's attorney reached out DailyMailTV before the article was published, denying Richard's allegations. "We represent Larry King. I am informed that you intend to publish a statement by a woman named Terry Richards that, 10 or more years ago, Mr. King supposedly 'groped' her at one or more baseball dinners," the statement read. "That assertion is entirely and unequivocally false and defamatory. Mr. King did no such thing then or ever. Your publishing this false and defamatory statement will be actionable and highly damaging."
Unfortunately, King is just one of many men who've been accused of sexual misconduct since movie producer Harvey Weinstein was outed for alleged sexual harassment, sexual assault, and rape in October 2017.