Jessica Chastain Worried She'd Have No Career After Denouncing Harvey Weinstein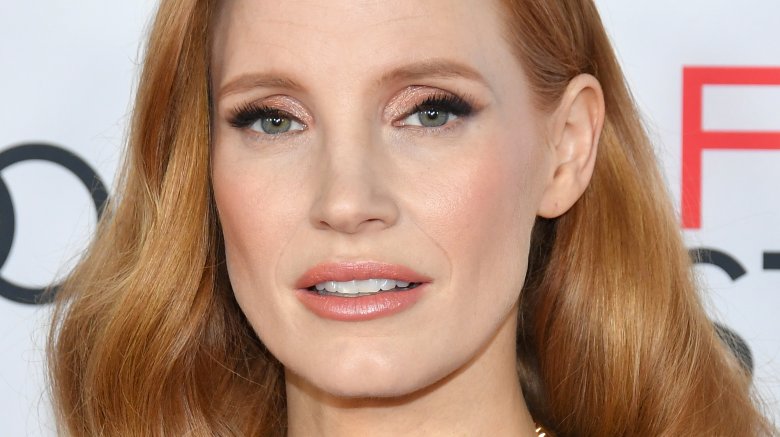 Getty Images
The Interstellar star was scared she'd never get an acting gig again.
In an interview with The New York Times published on Monday, Dec. 11, 2017, Jessica Chastain revealed that she was afraid that her reaction to the Harvey Weinstein scandal would ruin her career. Fortunately, however, that just wasn't the case, as the actress has since been nominated for a Golden Globe Award.
"To be honest, I'm mainly surprised about my nomination," Chastain told the paper (via E! News). "As an actor, I have a lot of fear, thinking that if I speak my mind, or something that feels like it deviates from the norm as a woman, am I going to be made to disappear in my industry?"
After Weinstein was outed for alleged sexual misconduct in October 2017, Chastain took to social media to share her thoughts on the matter. "I was warned from the beginning. The stories were everywhere," she tweeted at the time. "To deny that is to create an environment for it to happen again."
She also retweeted an article from Vulture that alleged that Matt Damon, with whom Chastain had starred in The Martian, and Russell Crowe had stopped a 2004 story about Weinstein's reported behavior from going to print. She added, "This is heart shattering."
Regarding her tweets, Chastain told The New York Times that she'd contacted her friends for support, afraid that her public comments could hurt her future prospects in entertainment. "I've got a good group of girlfriends on WhatsApp, and I said, 'I'm really terrified I'm destroying my career right now. I wonder if people will still see me as an actress, and want to work with knowing I have these opinions,'" the 40-year-old said.
"In the way that only good girlfriends can do, they helped me eliminate fear and understand that the only way to change something that's wrong is to change it, not ignore it," Chastain explained. "And rather than saying it's an industry-wide issue, it's more than that. It's a society-wide issue. We can't ignore farmworkers or women who have been invisible."
She continued, "We've been since birth in a society that makes us feel like we're easily replaceable, that we need to be grateful for any work, and grateful for what we have."
"But what that does is it limit our acknowledgment of the power we have, especially when we work together," Chastain went on. "It's like what Margaret Mead said. 'Never doubt that a small group of thoughtful, committed citizens can change the world.' And that's what we're doing."
As Nicki Swift previously reported, Weinstein's alleged history of sexual harassment, sexual assault, and rape was exposed by both The New York Times and The New Yorker in October 2017. The movie producer, who's been fired from his position at The Weinstein Company, has denied all allegations. Dozens of women, however, have since come forward, detailing alleged incidents of sexual misconduct.