Did Paris Hilton Just Shade Lindsay Lohan?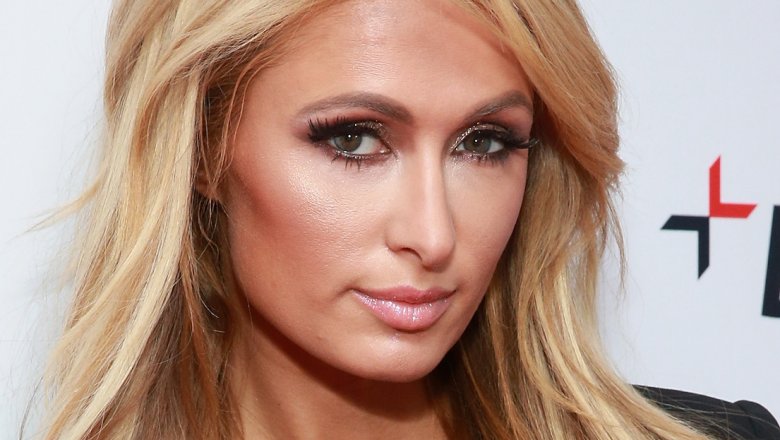 Getty Images
Doesn't sound like these two socialites are getting along.
Paris Hilton sat down with MTV News Australia and took the time to comment on a few photos of herself that she'd previously shared on social media. One of those pictures was from 2006, when she, Britney Spears, and Lindsay Lohan were photographed together in a car. But while fans assumed the three stars had been hanging out together during a night on the town—for which they were unofficially dubbed as the "Holy Trinity"—that was apparently not the case. Like, at all.
"It was just Brit and I out, and then [Lindsay] just, like, chased us to the car and got in," Hilton said, explaining what happened before the photo was taken. "She wasn't invited."
Joking with MTV News' reporter, she added, "You're not on the list," directing her statement at Lohan.
After the reporter commented on how Lohan may be doing well in Mykonos, Greece, Hilton replied simply, "Yeah, sure."
.@ParisHilton talks about that time @lindsaylohan crashed her girls night with @britneyspears 😂😂😂 pic.twitter.com/PQMS5Aw87c

— MTV AUSTRALIA (@MTVAUSTRALIA) December 11, 2017
Lohan has yet to address Hilton's apparent jab. However, it'd appear that Lohan previously had no bad blood with the hotel heiress. In June 2017, the Mean Girls star tweeted at both Hilton and Spears, inviting them—along with superstar Beyoncé—to her birthday celebration in Mykonos.
"#nicegirls @britneyspears @parishilton come to #mykonos for my birthday this weekend 😊," she wrote. "@Beyonce you too."
While we wait to see how Lohan reacts to the MTV News video, read up on the real reason why we rarely hear from Hilton anymore.