Smithereens Singer Pat DiNizio Dead At 62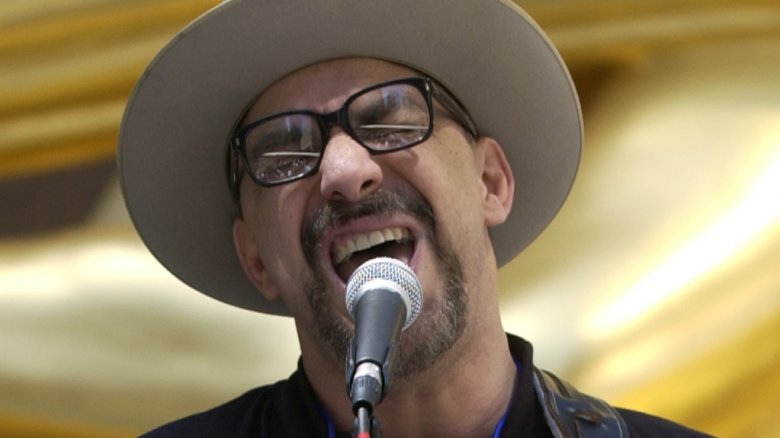 Getty Images
The musician has passed away.
Page Six reports that Pat DiNizio, the lead singer of rock band the Smithereens, died on Tuesday, Dec. 12, 2017. His cause of death has not yet been revealed. DiNizio was just 62 years old.
The Smithereens shared the sad news with their fans on Facebook. "It is with great sadness that we announce the passing of Pat DiNizio, lead singer and songwriter of the influential New Jersey rock band, The Smithereens – America's Band," the group wrote. "Pat was looking forward to getting back on the road and seeing his many fans and friends."
The band, which gained fame for hits like "Blood and Roses" and "A Girl Like You," added, "Please keep Pat in your thoughts and prayers."
Smithereens members Jim Babjak, Dennis Diken, and Mike Mesaros also posted a more personal message. "Today we mourn the loss of our friend, brother and bandmate Pat DiNizio," they wrote. "Pat had the magic touch. He channeled the essence of joy and heartbreak into hook-laden three minute pop songs, infused with a lifelong passion for rock & roll."
They continued, "Our journey with Pat was long, storied and a hell of a lot of fun. We grew up together. Little did we know that we wouldn't grow old together."
Our thoughts are with DiNizio's loved ones at this time.
While we wait for more details about DiNizio's passing, let's take the time to remember all the stars we've lost in 2017.