New Details About Ben Affleck's Wedding Vows To Jennifer Lopez Emerge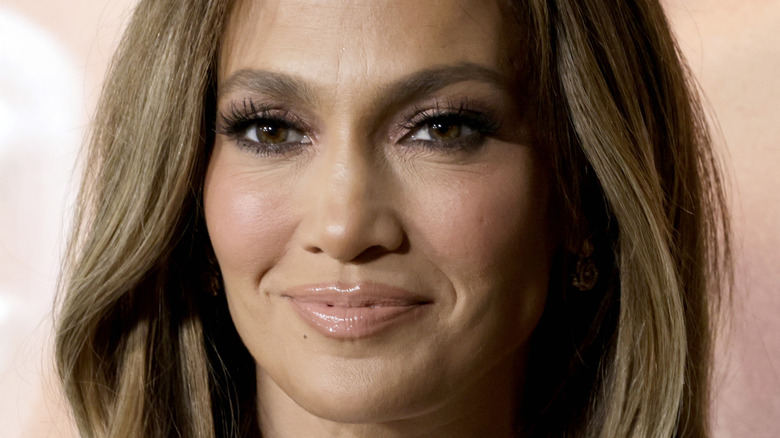 Frazer Harrison/Getty Images
Ben Affleck and Jennifer Lopez's relationship has played out like the plot of a Hollywood film. The pair first became romantically involved over a decade ago, but called off their engagement in 2004 after nearly two years together. And while their first go at love was unsuccessful, the pair reunited in April 2021 following Lopez's split from Alex Rodriguez.
The "Gigli" actors wasted no time solidifying their relationship this time; they tied the knot in a small Las Vegas chapel in July 2022. Lopez shared the news on her website, OnTheJLo.com, and explained that the duo wanted nothing more than to be together for the intimate moment. "We did it. Love is beautiful. Love is kind. And it turns out love is patient. Twenty years patient," she wrote.
A month later, Bennifer walked down the aisle again at a larger ceremony held at Affleck's Georgia estate. According to USA Today, guests wore all-white to the event, which also included a surprise performance from Lopez herself.
Ben Affleck wrote Jennifer Lopez a lengthy wedding speech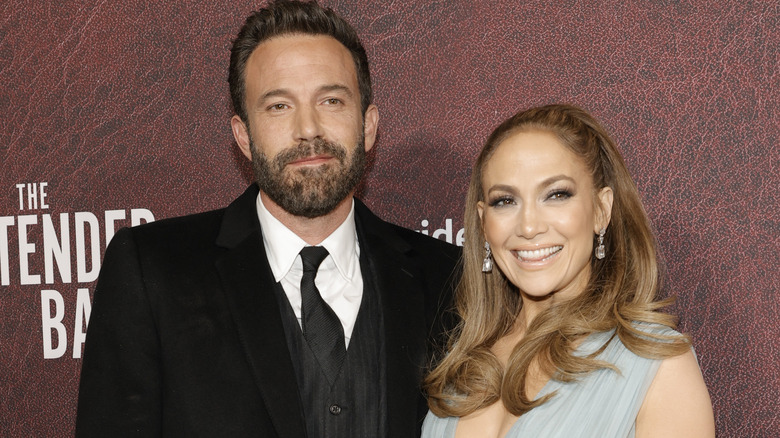 Amy Sussman/Getty Images
More details have emerged about Ben Affleck and Jennifer Lopez's second wedding ceremony, and it seems the event was as beautiful as many have imagined. Comedian Kevin Smith, who attended the couple's Georgian wedding, revealed on "The View" that Affleck wrote a letter he dedicated to his new wife. "He wrote a big speech that he read to her at the wedding, which was breathtaking," Smith said on the show (per People). "And it was long. That's one of my favorite things about Ben; he's his own biggest fan, so he wrote like a 12-page speech. I was like, 'Keep talking, keep talking.'" The director went on to explain that the event was like a "fairy-tale." He also complimented the Grammy-nominated singer on her "impeccable taste."
Lopez gave fans an inside look into the couple's Georgia wedding, in the September 1 issue of her "On The JLo" newsletter, per Page Six. The "On The Floor" songstress revealed that she walked down the aisle to a live performance of "True Companion" by Marc Cohn. Lopez wore three Ralph Lauren gowns during the ceremony, and guests were sent home with customized tote bags filled with chocolate sweets.