Filmmaker Morgan Spurlock Admits He's 'Part Of The Problem' Of Sexual Misconduct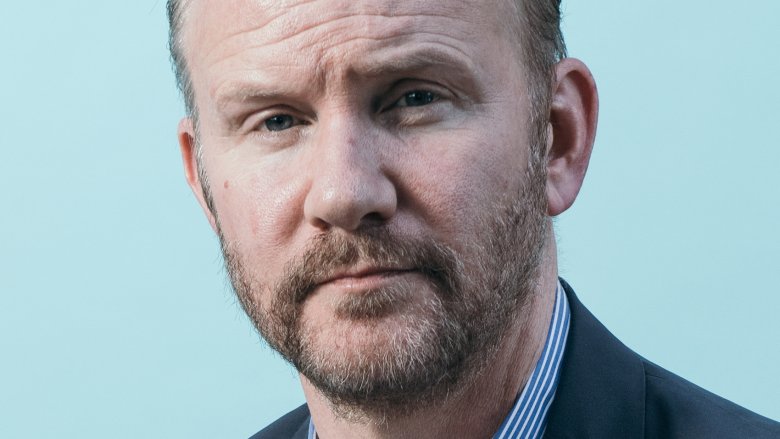 Getty Images
The Super Size Me director-producer is speaking out.
On Wednesday, Dec. 13, 2017, Morgan Spurlock took to Twitter to confess that he's been "part of the problem" of systemic sexual misconduct enacted by men against women. 
In a long confessional posted to the social media platform, Spurlock recalled being accused of rape in college, though the alleged victim reportedly never went to police and filed charges. Rather, Spurlock said he found out about the woman's accusation after she named him in a short story she'd shared with a writing class.
"'That's not what happened!' I told her. This wasn't how I remembered it at all," he recalled. "In my mind, we'd been drinking all night and went back to my room. We began fooling around, she pushed me off, then we laid in the bed and talked and laughed some more, and then began fooling around again. We took off our clothes. She said she didn't want to have sex, so we laid together, and talked, and kissed, and laughed, and then we started having sex."
He noted, "She believed she was raped."
Spurlock recounted another time when he was facing an allegation of "verbal" sexual harassment. "I would call my female assistant 'hot pants' or 'sex pants' when I was yelling to her from the other side of the office," he explained. "Something I thought was funny at the time, but then realized I had completely demeaned and belittled her to a place of non-existence."
Spurlock stated that his assistant later quit and threatened to tell everyone how he'd behaved if he didn't pay her a settlement. He paid.
But Spurlock wasn't finished with his confessions. He also shared that he'd been guilty of infidelity for much of his life. "I have been unfaithful to every wife and girlfriend I have ever had. Over the years, I would look each of them in the eye and proclaim my love and then have sex with other people behind their backs," he wrote.
After briefly wondering if the sexual abuse he suffered as a child or his frequent drinking since a teenager had shaped him to make these poor decisions, he noted, "I am part of the problem. We all are."
However, he also added, "But I am also part of the solution. By recognizing and openly admitting what I've done to further this terrible situation, I hope to empower the change within myself. We should all find the courage to admit we're at fault."
"More than anything, I'm hopeful that I can start to rebuild the trust and the respect of those I love most. I'm not sure I deserve it, but I will work everyday to earn it back," Spurlock promised. "I will do better. I will be better. I believe we all can."
On Twitter, he responded to several tweets, admitting that he is "seeking help."
Spurlock's statements follow months of sexual misconduct scandals in Hollywood, many of which were sparked by the exposure of movie producer Harvey Weinstein's alleged history of sexual harassment, sexual assault, and rape.