Grammys 2016's Worst Dressed Stars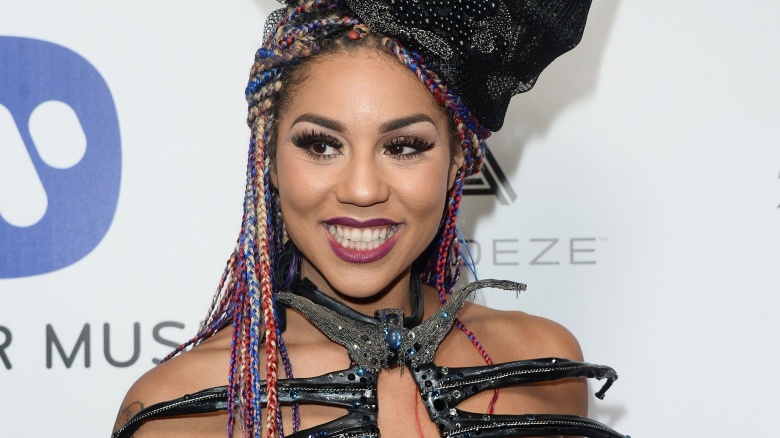 Getty Images
The Grammy Awards are notoriously known for being a one-stop shop for bad fashion, and 2016's red carpet did not disappoint. Although the looks weren't as memorable as, say, the time Lady Gaga showed up in an egg, there were plenty of disasters that would make Anna Wintour want to rip her hair out. Read on to relive the worst of the very worst looks.
Florence Welch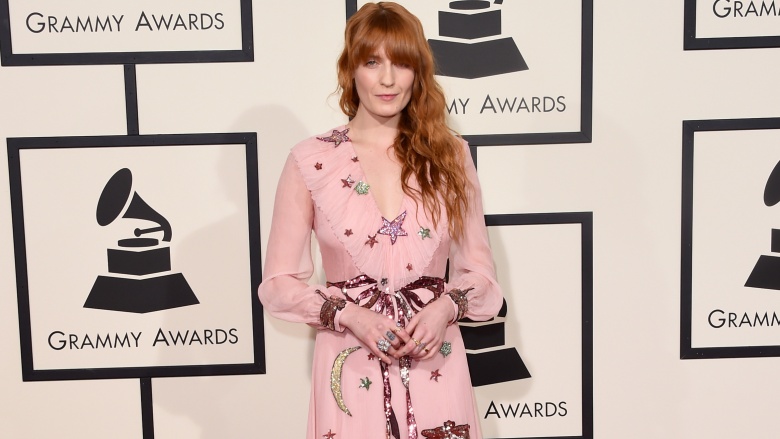 Getty Images
Florence Welch, better known as the "Florence" in Florence the Machine, has always been a bit of a risk-taker on the Grammys red carpet. But despite being backed by a legitimate designer—in this case, Gucci—Welch's dress this year felt less risky and more, well, messy. Draped with a bunch of mismatched stars, moons, and dragonflies on the front, it was if Welch put her dress together at the last minute using bed sheets found in a little kid's bedroom. The last time we checked, the Grammys were not a convention for Peter Pan fanatics.
Adele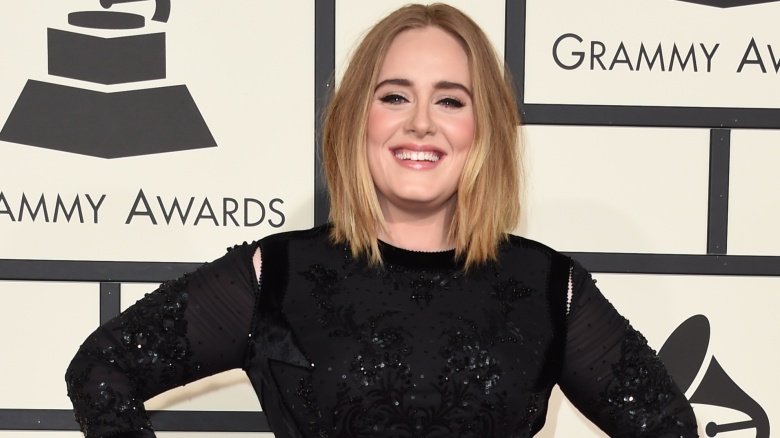 Getty Images
For the most part, we actually liked the Givenchy Haute Couture gown Adele wore to the Grammys. Unfortunately, the dress lost all of its luster and glamour due to a rather unfortunate hairstyle, which made Adele look as if she hadn't washed her hair days. Given how gorgeous and retro her hair looked in her video for "Hello," we would have loved to see Adele bring that '60s look to the Grammys red carpet. If anything, it would have distracted from the fact that she's worn the same damn color—black—to what has felt like the last 50 Grammy telecasts.
Carrie Underwood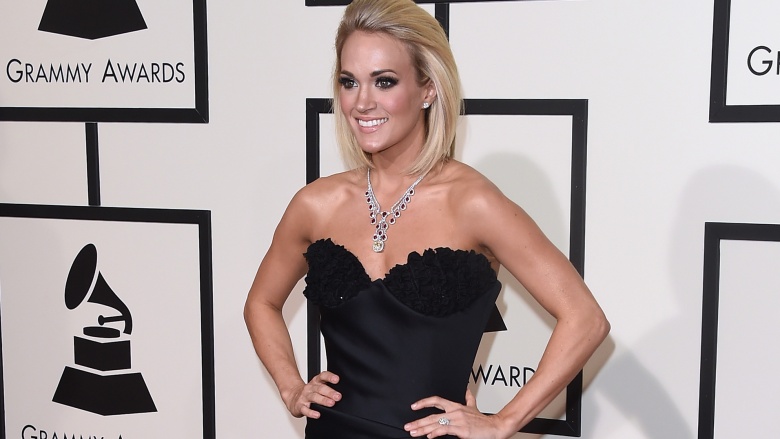 Getty Images
Country superstar Carrie Underwood's black dress by Nicolas Jebran almost worked; the slit on the left side allowed her the chance to show off her killer legs and, in return, sexy side. But all that sexy got drowned out by the ruffled, tacky top of the dress, which took Underwood out of the Grammys and placed her right into senior prom territory. Her slick-backed bob didn't really do her any favors, either. In fact, the combined ensemble made Underwood look like she was filming an intro sequence for The Real Housewives of Beverly Hills. No thanks.
Vanessa Lachey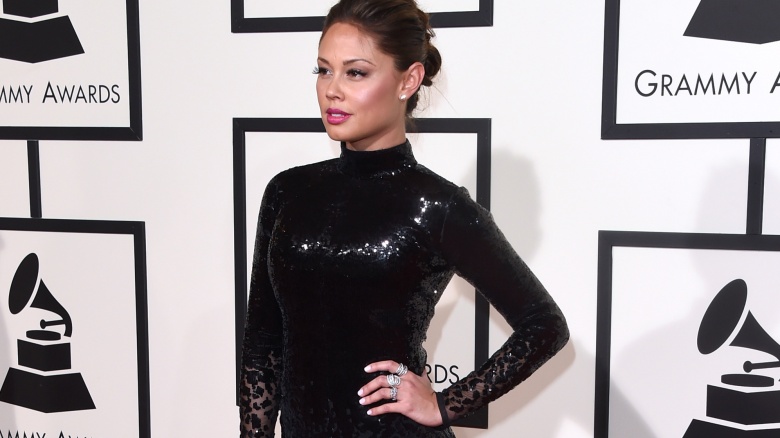 Getty Images
From the waist up, Vanessa Lachey (Nick Lachey's wife) was firmly in the running to win Best Dressed honors; her sequined, glitter look, complete with a mock turtleneck, gave her the kind of fierce realness not seen since the days of Dynasty—and we mean that in a good way. Sadly, the dress turned into a sheer shirt just below the waist, giving the ensemble an unfinished and, let's be honest, kind of trashy look overall. Had the bottom of the dress matched the style of the top, and continued down her legs, it would have truly been a knockout.
Taylor Swift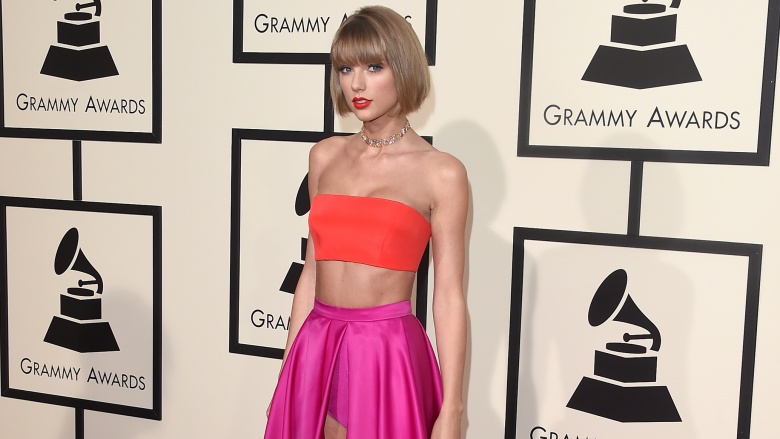 Getty Images
We'll give Taylor Swift credit for rocking a dress that showed off her killer body; her midriff-baring, color-blocking ensemble by Atelier Versace certainly had everyone racing to find their probably-expired gym membership cards. But beyond that, the cut and material of the dress felt all too reminiscent of the light blue Elie Saab gown she wore to the Grammys last year. Pairing mismatched neon colors with a brand-new bob only complicated the look further. In the end, Swift came off looking like she was trying to do too many things with what should have been a rather uncomplicated look.
Dencia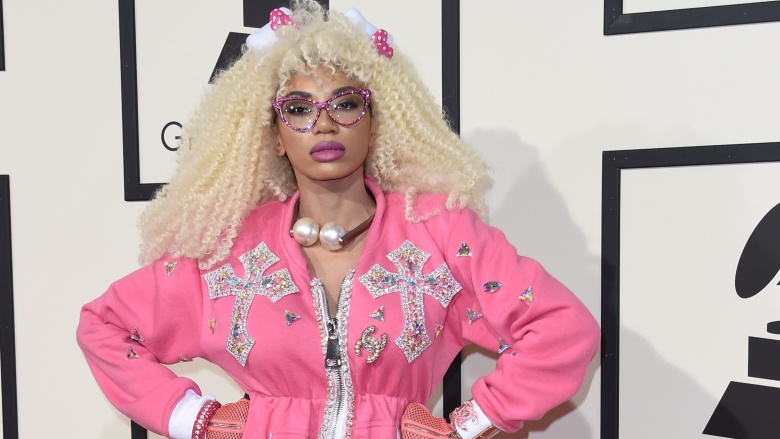 Getty Images
Look: the majority of us suffered through the Grammys telecast in our pajamas. So on one hand, we totally respect singer Dencia for showing up to the red carpet in what was basically a fleece pink pajama onesie decorated with a bunch of jewels, pins and Hello Kitty dolls. On the other hand, we weren't being photographed or seen by millions upon millions of people. By showing up in what can only be described as a ridiculous ensemble, it was as if Dencia was begging everyone to put her on their worst dressed lists. Normally, we'd try to not to pay attention to fashion trolling; however, this look is just way too bad to ignore.
Joy Villa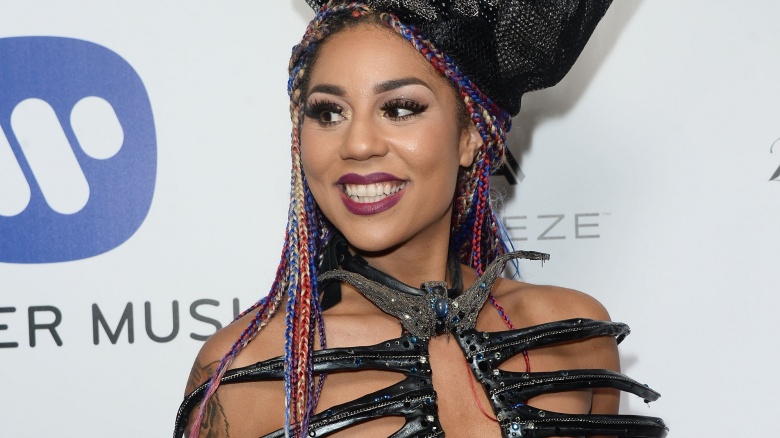 Getty Images
Before the Grammys aired, we're willing to bed you'd never heard of Joy Villa. But the singer-songwriter turned herself into an overnight sensation, all thanks to a shocking, ridiculous outfit—sorry, but you cannot call that a dress—that left very, very little to the imagination. The front of the look was basically just a bunch of straps of fabric that clung to her body like one of those creepy creatures from the movie Beetlejuice. Underneath: only a black mesh thong that could barely be seen. Villa completed her look with a mesh train and headdress that only made the ensemble look that much more lame and unnecessary. Talk about a fashion eye-roll.
Manika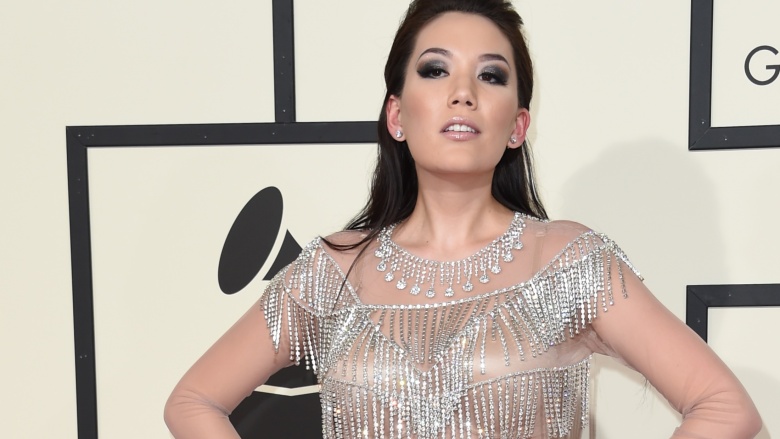 Getty Images
Also leaving little to the imagination was another nearly unrecognizable name, Manika, who showed up wearing a sheer gown with rhinestone fringe that barely—and we do mean barely—covered her parts. The look was so bad, it looked like it was pulled from the closet of a Russian figure skater who placed sixth at the Olympic trials. This body suit might have worked in her hometown of Las Vegas, but at the Grammys, it just looked plain stupid.
Jacqueline Van Bierk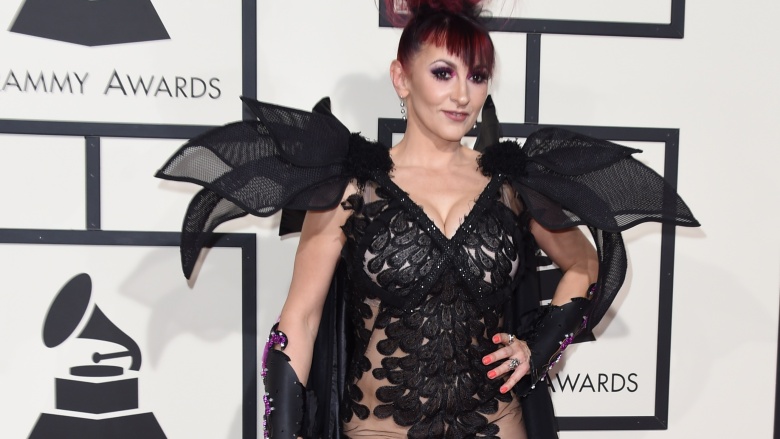 Getty Images
Helena Bonham Carter, is that you? Nope: it's just Jacqueline Van Bierk wearing what can only be described as a rejected costume from a touring production of Into the Woods. Ostentatious, messy and unflattering, Van Bierk's dress featured all the things we hate about the Grammys red carpet, and seemed like yet another dress that was designed solely to get us to write about how much we hated it. Well, the damn trick worked. Ugh.
Johnny Depp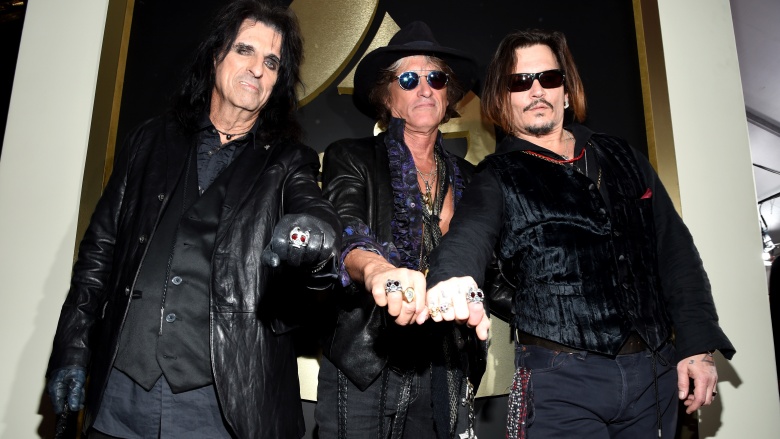 Getty Images
Remember the days when Johnny Depp (pictured, right) was all rugged and sexy and could get away with wearing bizarre outfits? Yeah, those days are pretty much over. In fact, it was downright depressing to see Depp on the red carpet at Monday's Grammys, where he looked bloated, unkempt, and just downright bad. To be fair: he was there to perform with the band Hollywood Vampires, which is led by rockers Alice Cooper and Joe Perry. So, in some sense, Depp had to look the part. But, seriously, dude. At this point, leave all that stuff to the professionals.