Simon Cowell's Son Eric Looks Just Like Him On The Red Carpet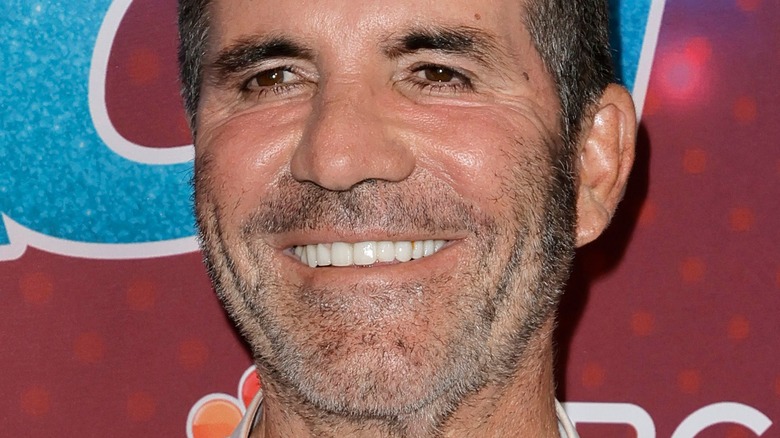 Kevin Winter/Getty Images
Some fans may call Simon Cowell an acquired taste. After all, Cowell's harsh criticism toward aspiring musical acts and entertainers has made him one of the most memorable judges in the history of reality television. So, it may be surprising that Cowell seems to have a soft side when it comes to his personal life.
In 2021, Cowell went on "The Kelly Clarkson Show" (via Entertainment Tonight) to talk about his son, Eric, who was born in 2014. He said, "After I lost my parents, I genuinely felt, Kelly, I would never feel that kind of love for anyone ever again. I thought that was it ... until I saw the scan of him for the first time." He elaborated on the joys of fatherhood, saying, "From that moment I saw the scan, I was like 'That is it, I'm besotted.' Now I just cannot imagine my life without him. He's the most amazing thing that ever happened to me. I adore him." 
Eric seems to take after his father in many ways. And a recent public appearance shows just how much he resembles his dad.
Eric and Simon Cowell have a lot in common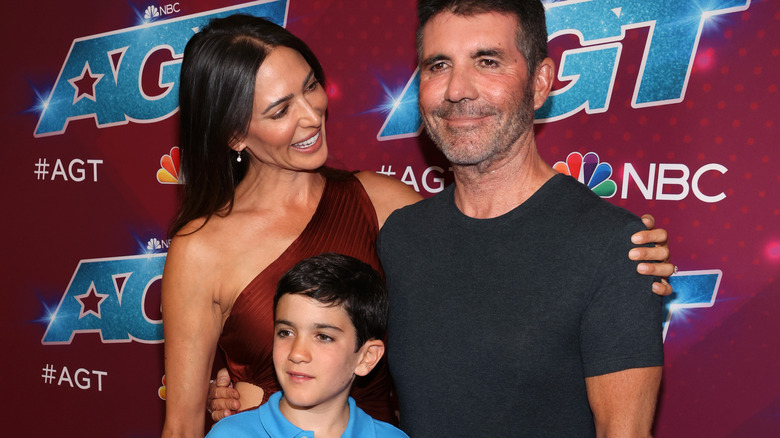 David Livingston/Getty Images
On September 13, Simon Cowell and his son Eric Cowell walked the red carpet for the finale of "America's Got Talent," per HollywoodLife. Lauren Silverman, Simon's fiancée and Eric's mom, was also present for a family photo moment. While Silverman wore an elegant long dress, Simon and Eric kept it laid-back. Simon — in typical Simon fashion — wore a T-shirt and dark pants. Eric emulated his father's informal style with a blue polo and blue jeans. From his dark hair to his casual wardrobe, Eric looked like the spitting image of his father.
But Eric and Simon have more in common than just their looks. The father-son duo seem to share a creative side. In February 2020, Simon disclosed that the two had teamed up for a book deal on Instagram. He wrote, "I wanted to share something exciting my son Eric and I have been working on. I would like to introduce to you #WISHFITS. To begin with, we have announced a seven book deal with @hachettekids today." He then described the premise, saying, "WISHFIT is a world where the most unusual animals exist. The WISHFITS are magical, unusual and have evolved in a weird and wonderful way, combining two different species to form hybrid animals with very distinct characteristics!" According to The Bookseller, the children's book series will come out in 2023.