David Foster's Daughter Approves Of Katharine McPhee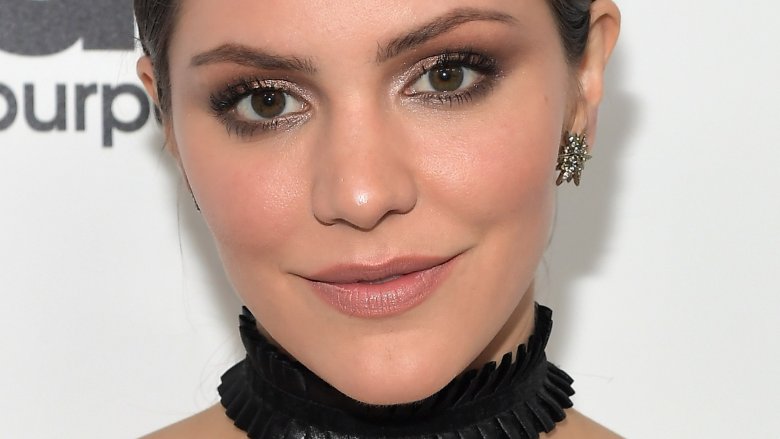 Getty Images
The legendary music producer's kids have given their stamp of approval.
David Foster's daughter Sara opened up about his rumored relationship with Katharine McPhee in an Us Weekly exclusive, published on Friday, Dec. 15, 2017.
"We totally approve!" the 36-year-old actress said at the L.O.L. Surprise pre-New Year's Eve event in Los Angeles. "I mean, listen, we approve of whoever is going to be good to my dad at the end of the day and we're very honest about it. If we ever thought that anyone was in something for the wrong reasons, we would be very vocal about it. We just want someone that's going to treat him well and that cares about him, and I think he's with someone right now that really does."
"Everyone that he's ever been with we've gotten along with pretty well for the most part," the 90210 alum continued. "He's happy in this relationship and it bothers me that anybody would say anything negative about it. It's like, people have way too much time on their hands. If someone is happy, leave them alone....[McPhee] is a grown a** woman. She's not 20, she's turning 34. And my dad is very young. He's like a very young, young dad/grandpa."
As Nicki Swift previously reported, rumors of a romance between Foster, 68, and McPhee, 33, began in May 2017, when the two were seen grabbing a bite to eat together in Malibu. In October, an Us Weekly source alleged the two were taking things slow. "It's a little more than casual, but they're not exclusive," the insider said. "Kat thinks they should be a little more serious, but it's mainly casual on his part."
However, the American Idol album recently denied that she and Foster were a couple. "We're very close friends, and we've been friends for a long time," the "Over It" singer told the December 2017 issue of Health magazine. "I'm really, really fond of him, and I think he's an incredible person....People can say whatever they want."
Foster finalized his divorce with Yolanda Hadid, 53, in mid-October. Over the last year, he has also been romantically linked with Christie Brinkley and Elizabeth Hurley.