Why Hunter Schafer Nearly Turned Down Euphoria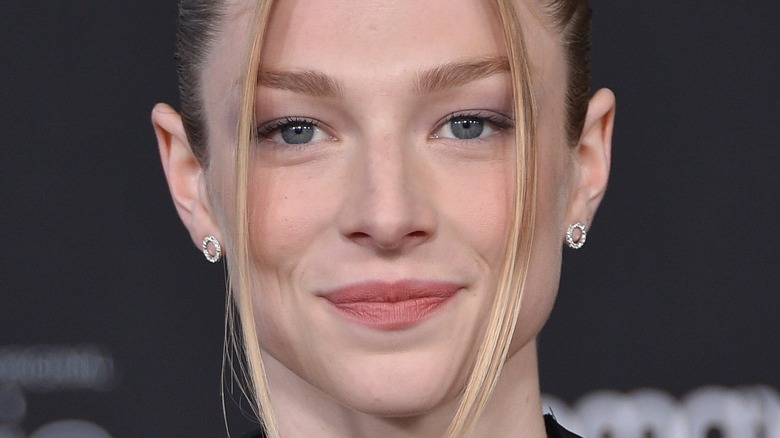 DFree/Shutterstock
HBO's hit show "Euphoria" has turned into a career-making endeavor for those involved. With just two seasons released, the series has racked in 25 Emmy nominations and nine wins. It has seen season actors, most notably Zendaya, elevate their careers even further. As CBS News recaps, Zendaya's Emmy win for "Euphoria" made her the youngest two-time winner of the category as well as the first Black woman to do so. 
The series has also been instrumental for those whose careers are just getting started. Angus Cloud, who shined in the role of Fez, had an unusual rise to fame. According to an interview with GQ, Cloud was approached for the role as he was innocently walking down the street. Though he had experience working on theatrical sets, "Euphoria" was his acting debut. He recalled feeling nervous and thought that "they should have gotten a real actor for this job."
Hunter Schafer, who portrayed Jules, also used the show as her first acting introduction. An accomplished model, Schafer shared with the New York Times that she "had been mildly interested in acting," but it wasn't something that she thought she would be pursue seriously. Although her performance in "Euphoria" made it clear that this could be her career, she almost missed out on the role.
Hunter Schafer was nervous about nudity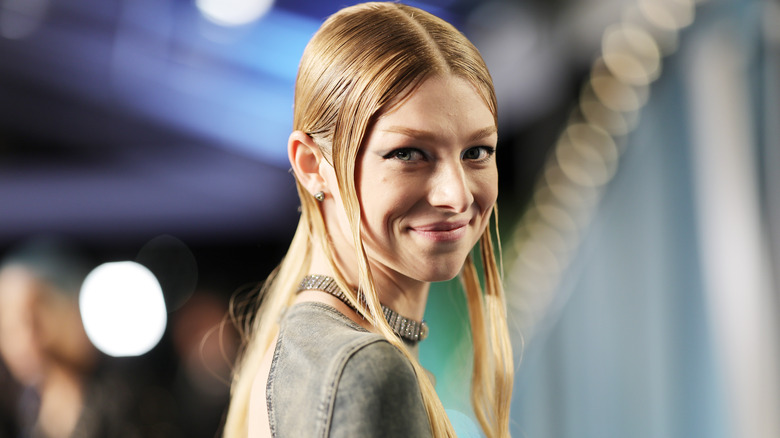 Rich Fury/vf22/Getty Images
Jennifer Venditti, the casting director for "Euphoria," has seen the Emmy nominations come flooding in for the actors she helped to select. In an interview with Variety, however, she made it clear that getting her first choice wasn't always easy. Hunter Schafer was initially uninterested in the role of Jules, due to the intensity "Euphoria" brings to the screen.
"[The actor] had to be open to any kind of sexual situations. So image that you were not really thinking of acting, and someone brings an opportunity with possible nudity," Venditti said. Despite her initial hesitations, Venditti shared that Schafer quickly took to the role, going above and beyond to support other actors in their scenes, as well. "You find that with good actors, that's what they do for each other."
Schafer's rise to fame has been a whirlwind, as she shared with Harper's Bazaar. However, it seems that the accomplished actor has really found a home on the screen. "I'm in this new phase where I'm kind of comfortable," she told the outlet. "Life isn't happening to me, for the first time." 
Hunter Schafer has earned herself legions of fans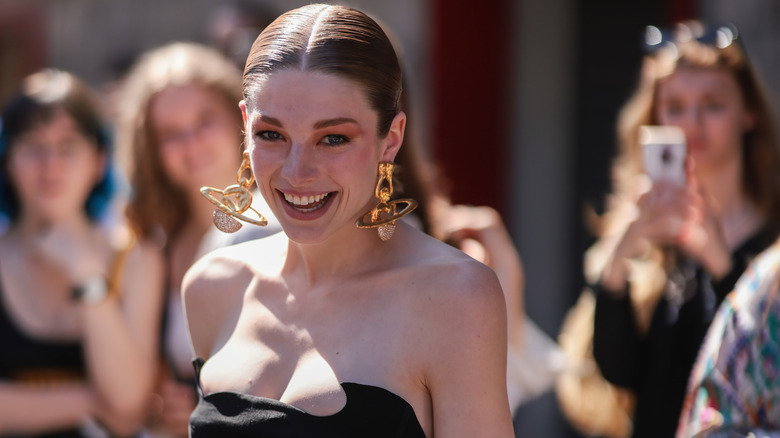 Jeremy Moeller/Getty Images
Any doubts about whether or not Hunter Schafer could carry her modeling talents into acting have been laid to rest. At the 2022 MTV Awards, Schafer and Dominic Fike were nominated for "Best Kiss" after a moment they shared on the show. Funnily enough, she faced off against her "Euphoria" co-star, Zendaya, who kissed Tom Holland in "Spider-Man: No Way Home." Although Schafer has yet to take home an award, her influence on the acting scene and pop culture as a whole can be seen elsewhere. In December 2020, after just one season of "Euphoria" had debuted, Vogue was already calling Schafer a "Gen Z Style Star." 
The actor will no doubt continue to inspire young fans, as she was recently cast in "The Ballad of Songbirds and Snakes" — a "Hunger Games" prequel that is expected in late 2023. When the official Twitter account of the "Hunger Games" franchise announced the news on Twitter, it quickly garnered over 23,000 retweets. They were soon flooded with excited replies. "Omg she is perfect for this role," said one all-caps reaction — a sentiment that was echoed by many fans.