The One Fear Maisie Williams Has About Her Future In Hollywood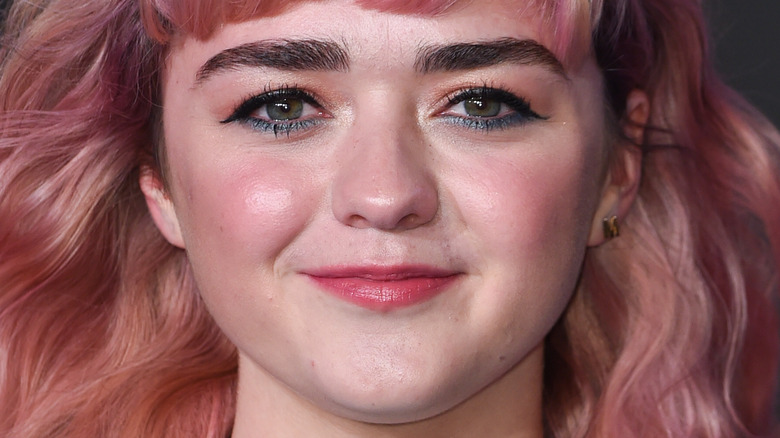 Featureflash Photo Agency/Shutterstock
Maisie Williams is known for her starring role as Arya Stark in the popular television show "Game of Thrones." According to IMDb, the series ran from 2011 to 2019. In April, Williams reflected on her time on the show. She told GQ, "I don't think it's healthy [to miss it], because I loved it. I look at it so fondly, and I look at it with such pride. But why would I want to make myself feel sad about the greatest thing that ever happened to me? I don't want to associate that with feelings of pain."
Besides her acting, Williams has garnered attention for making edgy style choices, especially with hair and makeup. From getting matching tattoos with her former "Game of Thrones" co-star Sophie Turner to showing off a buzz cut on Instagram, the star has experimented with her appearance quite a bit. In her recent social media photo, the actor seemed confident flaunting her new hair. But there's more to the surface than meets the eye. Despite embracing her changing looks, Williams has been outspoken about one major problem she has with Hollywood.
Maisie Williams criticized Hollywood for this reason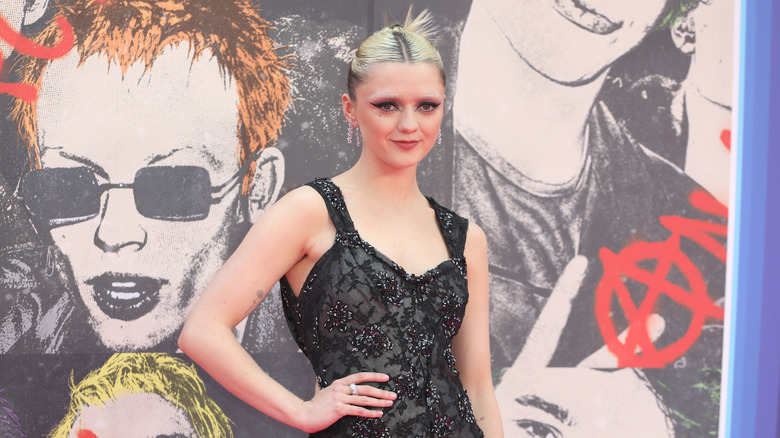 Lia Toby/Getty Images
In a 2018 interview with The Irish Times, Maisie Williams slammed Hollywood for its fixation on physical appearance. According to her, the phenomenon has impacts on her career. She said, "It's only now I'm starting to realise the characters that are available to me because of the way I look and the characters that aren't available to me." She elaborated on her concerns, explaining, "It's a very shallow industry. And I don't look like someone who is cast in roles that are, well, sexualised. Don't get me wrong. I'm completely in awe of Hollywood's leading ladies. I love looking at those totally jaw-droppingly beautiful women." In her opinion, the industry's standards are limiting and unfortunate. She added, "But I think it's sad that you only get to see one type of beautiful on screen."
This isn't the only time Williams has spoken out about beauty standards. In April, she shared her candid thoughts in a cover story for Porter magazine. She revealed, "For the longest time, I was battling with wanting to look traditionally like what people picture as beautiful and I was getting really lost in that." The actor decided to make a change. She shared, "Then, I cut my hair into a mullet and said, 'Well, I'm not going to even try any more and I'm just gonna do something which I think really suits me and is still very different to everything I've been doing but feels right.'"
Maisie Williams has had to alter her appearance for roles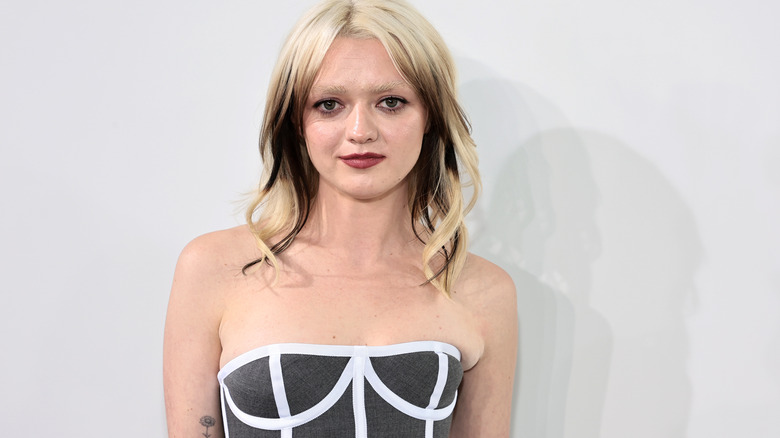 Jamie Mccarthy/Getty Images
Ironically, Maisie Williams hasn't always conformed to cookie-cutter Hollywood beauty standards on-screen. In the past, the actor has changed up her look to get fully into character. For example, the natural blonde had to color her hair red for "Game of Thrones." She told Elle U.K., "It was kind of daunting but kind of exciting as well."
In June, Williams talked about her physical transformation for the miniseries "Pistol." She played the real-life punk legend Jordan Mooney, who was known for her spiked up blonde hair and dramatic eye makeup. Williams described the elements of Mooney's unconventional appearance, telling Vogue, "She sculpted the beehive. She had notes on the angle of her eyeliner. Our faces are slightly different and so it was about understanding how we could recreate her look because it's all about the angles."
In fact, Williams actually recreated the iconic look in a makeup tutorial for Vogue. By the end of the video, the actor appeared transformed with pink shapes and black lines covering her face. She also remarked, "I started bleaching my hair on this job while I was playing Jordan, just to hide my hair in with the wig, and also, just because, like, an excuse, you know, it's kind of fun to do something different." While she may not be a fan of Hollywood's conventional beauty standards, Williams has no problem expressing beauty her own way.