Why Jennifer Lawrence's Future Could Be In Trouble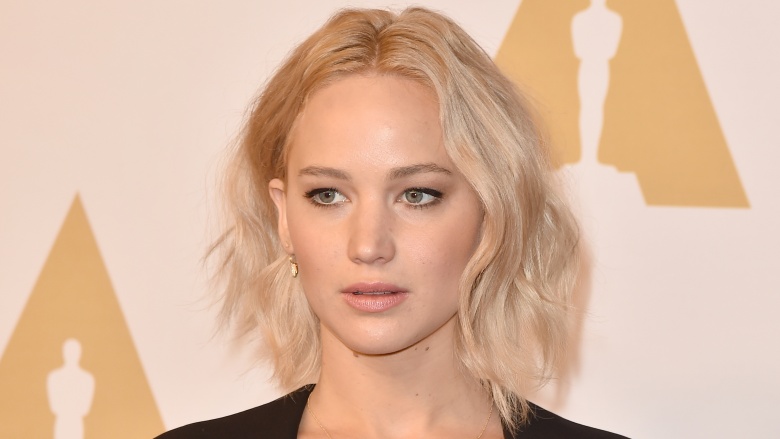 Getty Images
Jennifer Lawrence is queen of the big screen, but heavy is the head that wears the crown. Can the young actress continue to balance unprecedented critical acclaim, fortune, and celebrity with the girl-next-door ease we've come to expect? She's got the moxie and grit to succeed, but we've got some serious cause for concern.
Nobody likes a mean girl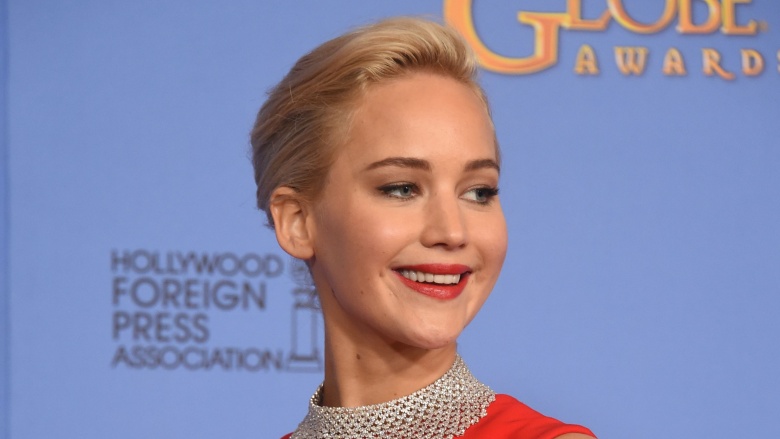 Getty Images
Lawrence roasted a member of the Hollywood Foreign Press Association after the Golden Globes in January. Having just won best actress for Joy, Lawrence was fielding a shaky question from Juan Pablo Fernández-Feo of E! Latin America when she suddenly copped an attitude and interrupted to lecture him about cell phone use. "You can't live your whole life behind your phone, bro." she said, rolling her eyes and wagging a finger. "You can't do that. You gotta live in the now."
The room erupted in laughter as the reporter stuttered, "Sorry. Sorry." The audibly nervous journalist began his question again. "How do you see yourself on the Oscar night?" Lawrence cut in once more. "We're at the Golden Globes," she said, speaking slowly, as if to an imbecile. "If you put your phone down, you'd know that." If J-Law put her attitude down, she may have understood the context of the reporter's question. That pompous interview clip went viral, and social media didn't take kindly to the mean girl schtick. Some suggested the journalist was using his phone to help him bridge the language barrier, while others simply commenced plastering the Internet with photographs of Lawrence hunched over her cell phone at awards shows, on movie sets, and walking down the street.
She's not that funny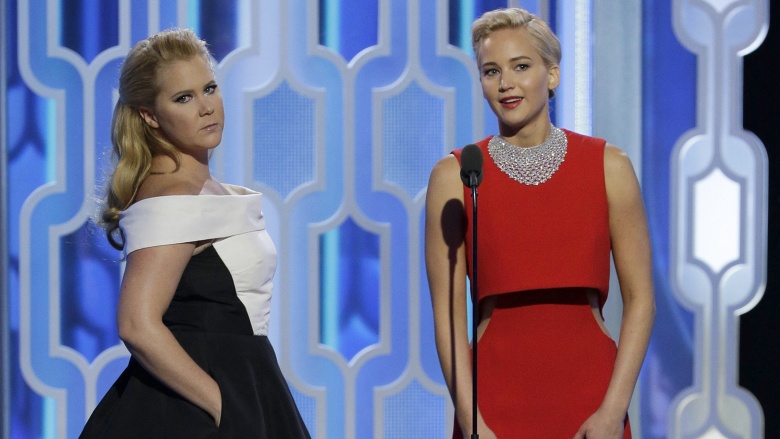 Getty Images
Lawrence's circle of friends includes crass comedians Amy Schumer and Aziz Ansari, but you can't catch funny like a cold. It takes a lot of talent to be really inappropriate and really hilarious. Lawrence can act, but her comedic improvisations sometimes ooze more ick than wit, particularly when paired with her throaty chuckle.
Consider her appearance on The Late Show with Stephen Colbert in December 2015. Lawrence rambled on about being "a big-time puker" when she's feeling tired and overworked. "I just keep going," she said, "until eventually my body's just like, 'If we don't make her barf or pass out, she won't stop.'" (Stop working or stop running her mouth?) Lawrence kept spewing, "I get, like, Lindsay-Lohan-grade exhaustion but without any drugs or alcohol." Ba-dum-dud.
A Lohan joke? C'mon, J-Law, that was some stale, cheap material. Lohan and her sister, Aliana Lohan, were less than amused. Lindsay retweeted the following message from her little sis: "I never breathe life into negativity but I stand by my family. Disappointed by Jennifer Lawrence. You lost a fan." Lawrence and Schumer have written an as-yet-untitled comedy together that is unapologetically offensive. They'll play sisters. Though we're confidant the onscreen, on-script Lawrence will be hysterical, we're worried her ad-libbed promotional interviews could be a trainwreck.
Does she attract married men...and their wives?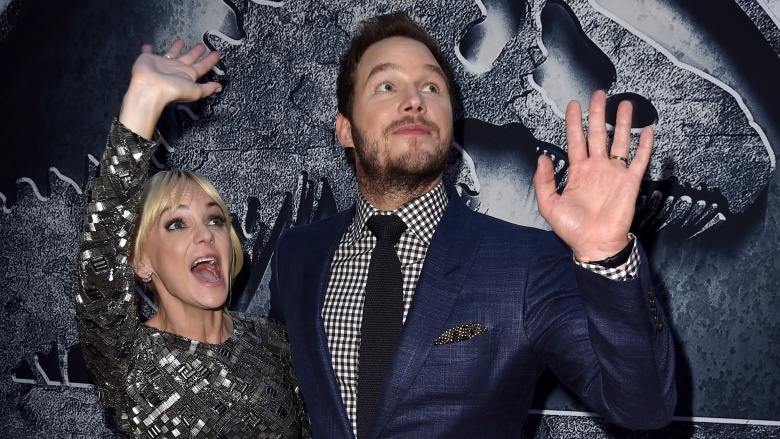 Getty Images
Lawrence has fostered some unorthodox relationships with married couples. She raised eyebrows in 2014 when she cozied up to Coldplay frontman Chris Martin, who was in the midst of a "conscious uncoupling" with his wife, Oscar-winning actress Gwyneth Paltrow, after a decade of marriage and two kids. Though Lawrence is 13 years younger than Martin and nearly 18 years junior to Paltrow, the rebound romance bounced along for about a year. Things got even weirder when Paltrow gave Lawrence her blessing on Howard Stern's radio show in 2015, saying her ex "wouldn't be with someone who who isn't great."
After Martin and Lawrence unplugged, gossip sites tried to connect her to the very married Chris Pratt, her love interest in the romantic science fiction adventure Passengers. That film is set to launch in theaters December 2016, but Star Magazine reported Pratt's wife, actress Anna Faris, "is a bit concerned" over how much her hubby has been gushing about J-Law. Adding to the awkwardness, Lawrence has been vocal about filming sex scenes with Pratt. "That was the most vulnerable I've ever been," she told The Hollywood Reporter. It was her first time kissing a married man, "and guilt is the worst feeling in your stomach," she said. "And I knew it was my job, but I couldn't tell my stomach that."
Yet again, the wifey-in-the-middle extended an unusual olive branch. Faris invited Lawrence onto her podcast, Anna Faris is Unqualified, in January 2016. Though the program briefly touched on the delicate topic of onscreen relations, Faris wrapped up the interview by confessing to Lawrence, "You know I have a small obsession with you."
She works hard and plays hard, maybe too hard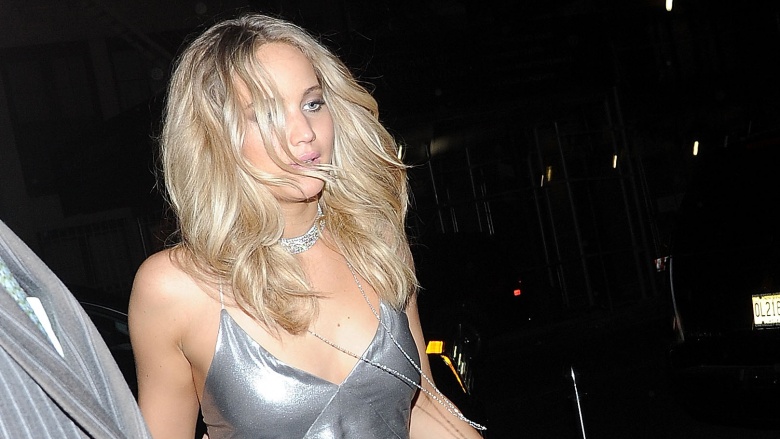 Getty Images
Let's recap: Lawrence works so hard that she sometimes throws up from exhaustion, but does she apply the same fervor to her social life? The American Hustle Oscar nominee admitted to upchucking at an Academy Awards afterparty in 2014, recreating the sophisticated scene on Late Night with Seth Meyers. "There's this big fancy party, this Guy Oseary and Madonna party," she said, putting on a posh accent. "If you get invited you're like, you know, super important, And I puked on his porch. I was in such bad condition, and I look behind me while I'm puking and Miley Cyrus is there like, 'Get it together!'"
On Andy Cohen's Watch What Happens Live in December 2015, Lawrence admitted to smoking pot with her brother on an Oscar night, but she pleaded the fifth when asked if it was the evening she won her Academy Award for Silver Linings Playbook.
More recently, gossip sites have suggested new bestie Amy Schumer is a bad influence, warning that if the duo's partying and joking and jet-skiing continues, Lawrence may wind up starring in an after school special.
Law of gravity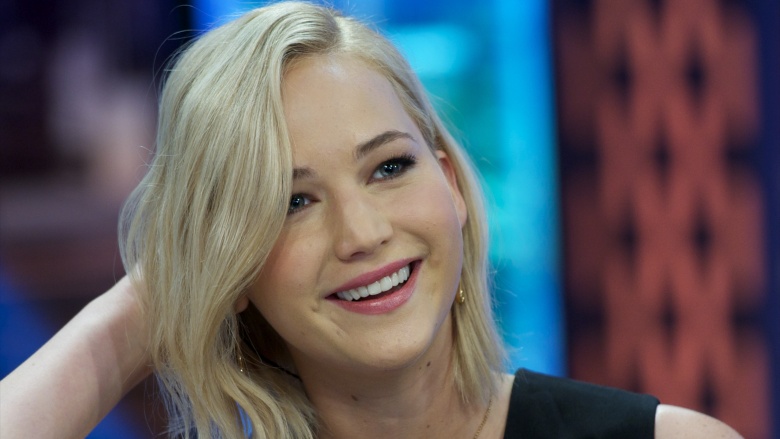 Getty Images
By January 2016, at age 25, Lawrence had already won an Academy Award and received four total Oscar nominations—no one else has garnered so many nods so early in their careers. In 2015, Entertainment Weekly crowned her "Entertainer of the Year," and she holds the Guinness World Record for highest-grossing action heroine for her role as Katniss Everdeen in the Hunger Games franchise. Off-screen, the leading lady is a Special Olympics ambassador, and, in February 2016, she donated $2 million to establish the Jennifer Lawrence Foundation Cardiac Intensive Care Unit at the Kosair Children's Hospital in her native Louisville. Apart from the typical gossip chatter, her reputation has remained incredibly clean as her professional career continues to climb.
But you've heard the old adage, "What goes up must come down." Some say it's only a matter of time before Lawrence's winning streak cools, her popularity dissolves, or she simply burns out. Lawrence says otherwise. "I really, really love acting," she told Entertainment Weekly in December 2015. "Waking up without a purpose and going to sleep without achieving anything—like what other people call vacation or time off—makes me depressed." As for her public image, she questioned if she should even care what others think of her. "Why can't i just act? Why does it even matter if you like me?" Did J-Law just drop the mic on this very article? Perhaps we should worry about our own futures.