The Tragic Loss That Changed Chloe Cherry's Life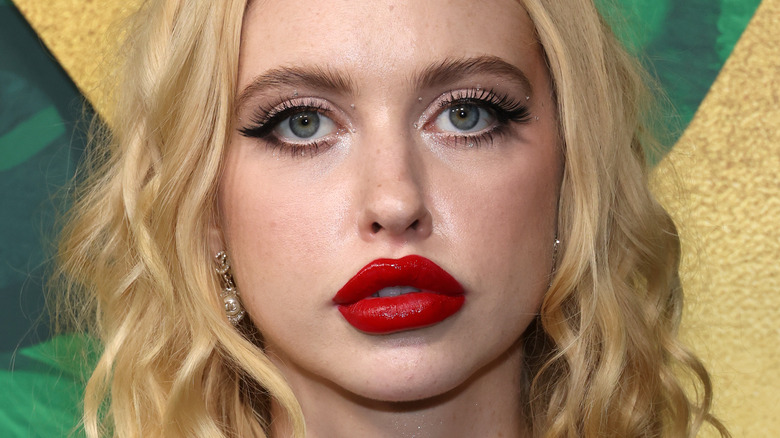 David Livingston/Getty Images
HBO's "Euphoria" was an instant success when it premiered in 2019. One of the show's breakout stars, Chloe Cherry, has spoken at length about her career before she joined the hit show, which included a stint as an adult film star. Cherry appeared on the "Call Her Daddy" podcast in March, and spoke candidly about her experience in the porn industry.
"It all started when this agent that I had when I was porn said to my face that I was fat," Cherry recounted. "He said, 'Everyone says that you're fat and the fastest way to lose weight is by not eating.' He said that to me and I was like, 'What the f***.'" The actor went on to explain that, after the incident, she began to develop an eating disorder. Cherry, who was 18 years old at the time, recalled starting a vegan diet and restricting herself to 200 calories a day. During the conversation, Cherry explained that she ultimately decided to leave the adult film industry after it began to gravely impact her impersonal relationships.
However, some may still be wondering what initially prompted the entertainer's interest in becoming an adult film star. Cherry has explained that the move came following a tragedy that occurred during her childhood.
Chloe Cherry would not have done porn had her father been alive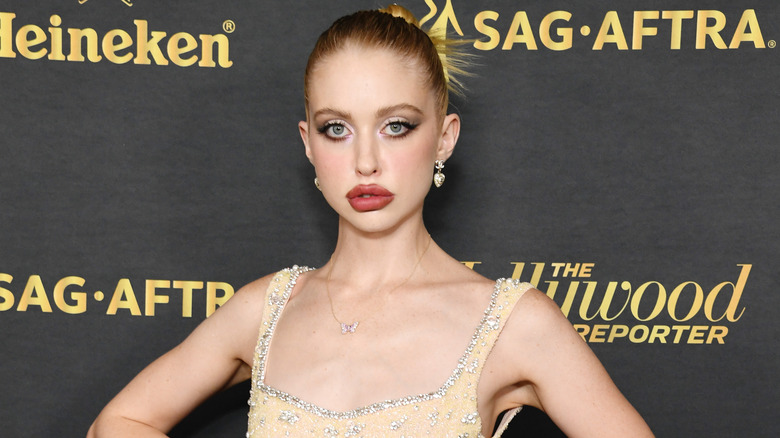 Jon Kopaloff/Getty Images
Chloe Cherry made a shocking statement about her involvement in the porn industry, which she said would not have happened if her father hadn't died when she was a child. On August 13, Cherry appeared on the podcast, "Going Mental with Eileen Kelly," and opened up about the life-altering tragedy. During the conversation, the "Euphoria" star explained that she once had a "really beautiful" upbringing, which was shattered by her dad's death.
"I always thought that if my dad lived that I would have just been normal," Cherry said. "I would have just gone to college like a normal f***ing person and just done some random stupid job and just been some stupid normal person. Like, I wouldn't be doing all this if my dad was still around. I wouldn't be Chloe Cherry if my dad was still around." Cherry went on to explain that her father was diagnosed with cancer when she was 7 years old, and that his health slowly deteriorated over the course of a year. The actor recalled being placed in therapy — alongside her brother — but the treatment was unsuccessful.
Despite her revelation, Cherry does not shy away from her past. According to i-D, videos of Cherry, who maintains an active OnlyFans account, have garnered nearly 120 million views on PornHub.
Chloe Cherry was still an adult star when she got the Euphoria role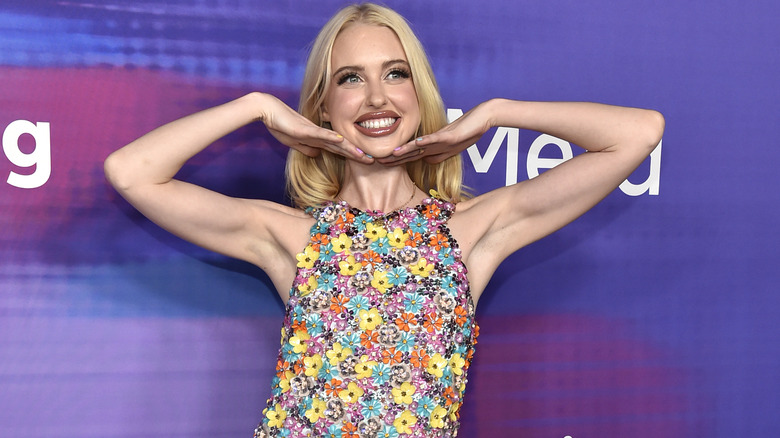 Rodin Eckenroth/Getty Images
Prior to the premiere of Season 2 of "Euphoria" — which saw Chloe Cherry take on the role of Faye — the actor was still appearing in adult films. "I didn't think it was real at first. It was 2019, and someone messaged me and was like, 'Hey it's Euphoria. We really want you to audition for this role in season two,'" Cherry recalled, per Grazia. Cherry went on to explain that when she finally met the show's writer, Sam Levinson, he revealed that he was a fan of her Instagram Stories.
Despite her seemingly smooth transition from adult film star to a recurring role on an Emmy-winning HBO series, Cherry's career has been plagued with a nasty rumor. In an interview with Paper, the former porn star shut down claims that she only got the role on "Euphoria" after Levinson saw her act as Rue in a "Euphoria" spoof. "I just don't like anybody hating on him," she told the publication. "He's super professional and helped me a lot. All my interactions with him have just been really lovely."