What Really Happened Between Denise Richards And John Stamos?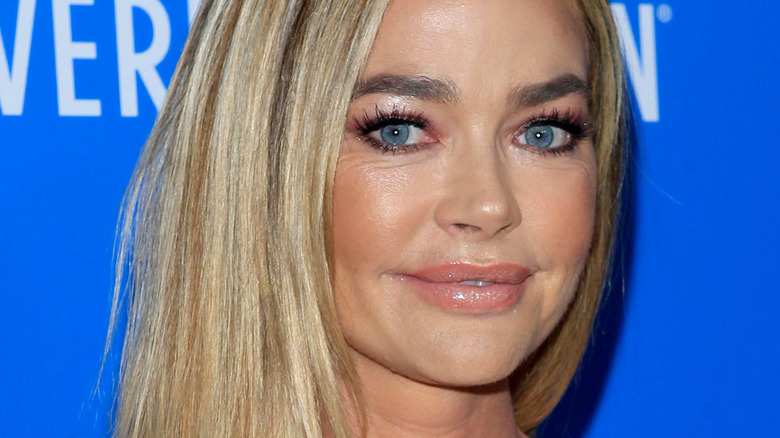 Kathy Hutchins/Shutterstock
Denise Richards and John Stamos were two of the biggest stars of the 1990s, but their early careers couldn't have been more opposite. By the time Richards starred in her breakout film, the 1998 erotic thriller, "Wild Things," Stamos was coming off of a long run on the family-friendly ABC sitcom, "Full House."
The two stars have also both made headlines for their high-profile dating lives and celebrity marriages. Richards has been linked to her "Starship Troopers" co-star Patrick Muldoon, as well as Bon Jovi rocker Richie Sambora and Motley Crue's Nikki Sixx, according to Us Weekly. In 2002, she married actor Charlie Sheen, but the two divorced four years — and two kids — later, per People. Stamos, meanwhile, was known as quite the ladies man in Hollywood. He romanced Demi Moore, Paula Abdul, Heather Locklear, among others, but he finally settled down with Rebecca Romijn. In fact, Stamos and Romijn's marriage took place during the same time frame that Richards and Sheen were married. Stamos and Romijn were married for nearly five years and were known as one of Hollywood's hottest couples before divorcing in 2005, per Us Weekly.
With Stamos and Richards both single in the early aughts, perhaps it's no wonder that they also ended up having a fling together. But this romance was doomed — for a very major reason.
Denise Richards had a fling with John Stamos but it was doomed from the start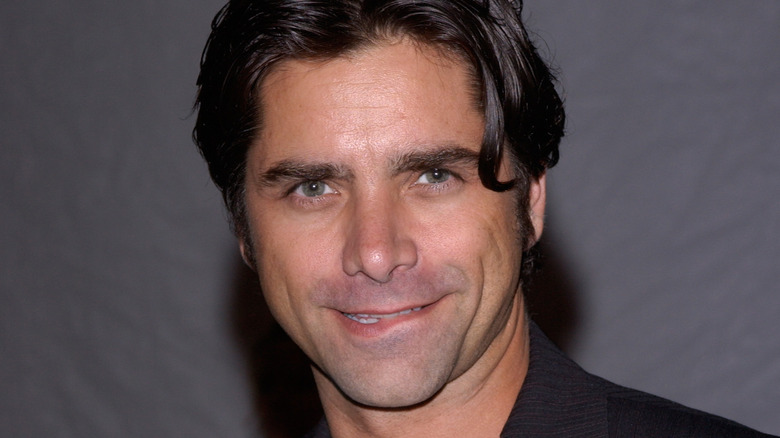 Featureflash Photo Agency/Shutterstock
Shortly after Denise Richards split from Charlie Sheen, she had a short relationship with John Stamos. At the time, TMZ caught the two stars acting couple-y while at Nobu in Malibu for Richards' 35th birthday. It was in 2009 that The New York Post quoted Richards as saying Stamos was the "greatest" lover she ever had. "No. I never said he was the greatest. I just said, 'He's great,'" Richards clarified.
Stamos also clarified why his romance with Richards was cut short. The actor told Howard Stern's radio show that he was not in a place to date a woman with young children. (Richards was a new mom to Sami and Lola, who were just babies when she dated Stamos.) "It really kind of was the kid situation and what she's going through," Stamos told Stern of his short-lived romance with Richards (via the Daily Mail). "It just wasn't the right time, you know. I barely did get out of that one! She was upset. ... She's a great mom and dating women with kids is tough."
Denise Richards and John Stamos are both happily married to other people today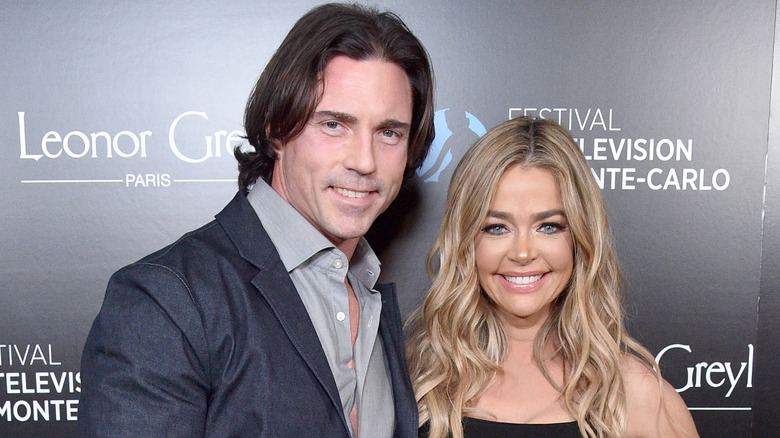 Gregg Deguire/Getty Images
Fast forward a couple of decades, and both John Stamos and Denise Richards' lives have done a complete 180. In 2018, Richards married actor and holistic healer Aaron Phypers, and later revealed his plans to adopt her youngest daughter Eloise, whom Richards adopted on her own in 2011 when the child was an infant, per The Washington Post.
And while Stamos was on track to be an eternal bachelor, he started coming around when he starred on the TV series "Grandfathered," where he played a youthful grandpa. In 2015 he told Us Weekly that playing a parent made him want kids of his own. "My ovaries are rattling," he joked to Us. "Do men have ovaries? They're jingling. I can hear them jingling now."
Stamos finally plunged into parenthood at age 55 after he met model Caitlin McHugh. The two married In February 2018, and two months later, they welcomed a son they named Billy, per Yahoo! Style.