The Most Uncomfortable Reality TV Scenes Ever Filmed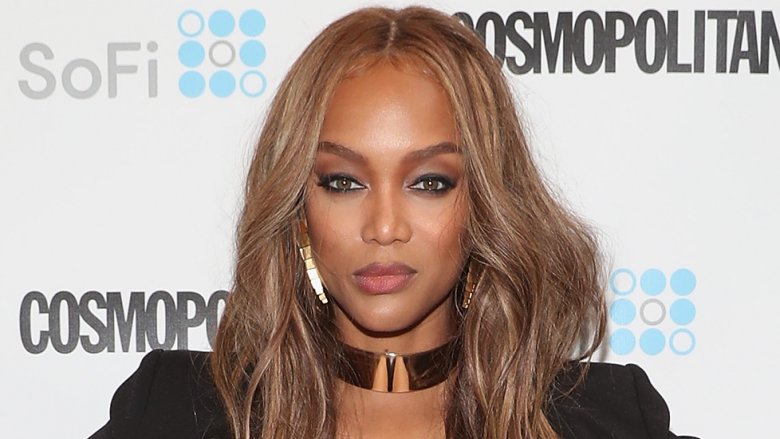 Getty Images
At this point, reality TV has advanced (or devolved, depending on how you look at it) into basically just filming people doing stuff without their clothes. Shock factor is now the name of the game, so rather than just pointing at the entire genre as it exists and labeling it all as uncomfortable, we're taking an awkward trip down memory lane to review some of the most classic cringeworthy moments from reality TV history. Enjoy.
Jon and Kate announce their divorce
By the time Jon and Kate Gosselin announced their divorce on their TCL show, Jon & Kate Plus 8, the tabloids had already spoiled the reveal, but that didn't stop their somber, separate confessionals from being desperately heartbreaking and awful at the same time.
There was Kate, with her box of tissues that she doesn't touch because, let's be honest, she was completely over it at this point as proven by her dead-eyed, unconvincing delivery of lines such as, "I'm not very fond of the idea, personally, but I know it's necessary, because my goal is peace for the kids."
Then there was Jon, with his Chuck Taylors propped up on the ottoman and diamond studs in his ears saying things like, "People say I've changed, and I have changed, but I'm now the person I know I am." 
It was the final collision of the slow-motion train wreck audiences couldn't turn away from for two years, and even though it was inevitable, it was still tough to watch, especially knowing how it would likely affect the kids.
The Bachelor's Jake and Vienna's break-up interview
It was tough to weed out the single, most uncomfortable moment from the many years of The Bachelor, but then again, when you ask an ex-couple to sit next to each other to dissect their break-up in front of network TV cameras, it doesn't get much more awkward than that. Already one of the series' most controversial couples even before their split, Jake Pavelka and Vienna Girardi delivered the humiliating goods during their break-up postmortem interview.
They slung accusations of cheating, selling each other out to the tabloids, and becoming "famewhores." Vienna repeatedly broke into tears while Jake sat there stone-faced, gazing off into the distance, only occasionally chiming in to repeatedly complain about being "undermined" by Vienna.
"I'm so mad at you. I'm disgusted with you," Jake said to Vienna at one point. 
"You are the fakest person I've ever met in my life," Vienna tearfully proclaimed as she dramatically fled the set after Jake finally displayed a singular emotion: rage. It was the pure exploitation of a broken marriage, which is normally a true low point in a person's life, but also one that also happens to make for a pinnacle moment in reality TV.
Tyra Banks flipping out on an ANTM contestant
Tyra Banks is not known for pulling punches, but when she absolutely lost her mind while eliminating America's Next Top Model cycle 4 contestant, Tiffany Richardson, nobody expected it to escalate as quickly as it did. 
"We were all rooting for you!" Banks screams, before she and Richardson both give their own versions of the classic reality TV retort: "You don't know me and you don't know what I've been through!" The tension of the moment is perhaps best captured by the remaining contestants, who stand in the background in various poses ranging from awkwardly averted eyes, covered mouths, and drooped heads.
Despite Richardson also less than gracefully handling the moment, rolling her eyes like a petulant teenager while Banks dresses her down, years later, the aspiring model was able to gain some perspective on the situation. "We've talked since. Tyra yelled at me because she loved some Tiffany," Richardson told ThoughtCo in 2017. "She wanted to see me just do so much better in the competition."  
Guy jumps out of a plane without a parachute for the Jackass crew
Discomfort is literally the principle upon which the Jackass TV show and movies are built. Whether it's the performers enduring physical pain or the audience straining to watch without getting sick, Jackass seeks to make you squirm in your seat. Period. But it was actually during Jackass Presents: Mat Hoffman's Tribute to Evel Knievel that it recorded what had to be the most blatantly life-threatening stunt the program has ever done.  
In the segment, a skydiving instructor named Scott Plamer leaps out of a plane bare-chested and without a parachute, free falling for a terrifying 40 seconds until another diver grabs him and takes an interminable amount of time to strap himself to Plamer before pulling the chute. Even Plamer understands the unconscionable risk here, as he says, "This might be the stupidest thing I've ever done," before falling backward out of the plane's door. Seriously, if you have fingernails left after watching this, congratulations, you're way tougher than we are.
The Donkey Juice Bar on Fear Factor
Like Jackass, Fear Factor is a show tailor-made for watching through your fingers while curled up in the fetal position. The entire second stunt segment consisted of eating challenges that seemed like they were designed by the combination of a sadistic Chopped basket curator and H.P. Lovecraft. In particular, one of those stunts involved contestants drinking both donkey urine, and another of the animal's bodily fluids which, let's just say for the sake of keeping things PG, is a necessary component in making little baby donkeys. Horrific, right?
Apparently audiences agreed, or rather, folks who heard about or saw leaked footage from the episode (which never actually made it to air because NBC preemptively pulled it), according to Fox News. Host Joe Rogan even slammed the scene on his own podcast, saying, "It seemed wrong...people are not going to like this. It's going to make people angry."
So, how was the experience for Brynne and Claire Odioso, two of the contestants that day? "If you vomited you would have to start over, I ended up just vomiting in my glass and drank that," one of them told Gawker (via Fox News). "The camera men were vomiting. It smells. It's so bitter, and it has a little hint of hay," she added. Ah, the magic of television, no?  
Basically the entire Giudice vs. Gorga saga on The Real Housewives of New Jersey
We'll just acknowledge right up front that there is no definitive most uncomfortable moment in The Real Housewives history, but when the Gorgas and Giudices of the New Jersey cast waged war, one of the results was a fight at the reception for a baby's christening, so we decided that was as good a place to start as any.
When we say "fight," we do not mean an argument. We mean that Joe Giudice, husband of Teresa Giudice, and Joe Gorga, brother of Teresa Giudice (and the man whose child had just been christened,) physically attack each other and cause a melee in the middle of a fancy restaurant. Why? According to Vulture's astute breakdown of the entire episode, it had to do with perceived slights between Teresa and brother Joe that had built for years, and included, among others, Teresa failing to tell Melissa that her house is beautiful. But it wouldn't be the last time there would be a Joe v. Joe slug out on the show.
Two years later, the brothers-in-law went at it again, in our runner-up uncomfortable RHONJ family fight clip that nearly won based solely on the fact that Giudice repeatedly yells, "He's biting my n**s!" throughout the whole thing.
Also, Teresa Giudice vs. Danielle Staub
Before the explosive antics of her husband and brother, Teresa Giudice provided her own share of solo cringeworthy moments, thanks to her confrontations with castmate Danielle Staub. First, there was the infamous table flip from Season 1 in which she accuses Staub of not owning up to the accusations made in Staub's ex-husband's scandalous book. Giudice would later tell Bravo that she's never lost her temper like that while simultaneously saying, "I just got mad, and I guess it's an Italian thing."
Then came the reunion show where Giudice violently shoves host Andy Cohen, who blocks her way as she screams expletives and attempts to go after a fleeing Staub. Again, Giudice later curiously reflected on the incident when she said that she has no recollection of shoving Cohen, and that when she saw it, she thought, "Oh my god, I didn't know I pushed Andy...I love you, I would never push you." She also added, "I don't regret anything I do. I stand by it." 
Oh, Teresa, you and your whole family are a reality TV treasure.
The Pretty Woman moment on Toddlers & Tiaras
Child pageantry, in general, already comes with its own set of controversies outside of the hyper-charged version presented on Toddlers & Tiaras, but there is one infamous scene in the show's scandalous history that stands head-and-shoulders above the usual awkwardness of watching toddlers getting spray-tanned and tooth-whitened. That would be the time Paisley Dickey's mom dressed her up like Julia Roberts in Pretty Woman, which, yes, means this mom was totally chill with her 3-year-old parading in front of strangers dressed like a prostitute.
Dickey's mom, Wendy, caught a ton of flack for this and wound up defending herself to ABC News by saying it was supposed to be funny, and she didn't feel like it was "sexualizing" her daughter anymore than when other parents let their daughters wear bikinis to the beach. "I think there are just as many or more pedophiles at the beach and in the park and anywhere...I do not believe pageants are a breeding ground for pedophiles," Dickey said, not really helping herself at all.
At least one other pageant mom picked up what Dickey was putting down, and that would be Tina, the mother of 2-year-old Mia, who allowed her to perform as Madonna – bodysuit, boob cones and all. We already know what you're thinking: "Dear God, please tell us the routine wasn't set to a certain smash hit regarding the pop singer's chastity." Thankfully, no. Tina at least had the foresight to avoid that landmine and go with "Like a Prayer."
Ryan from Teen Mom driving while allegedly high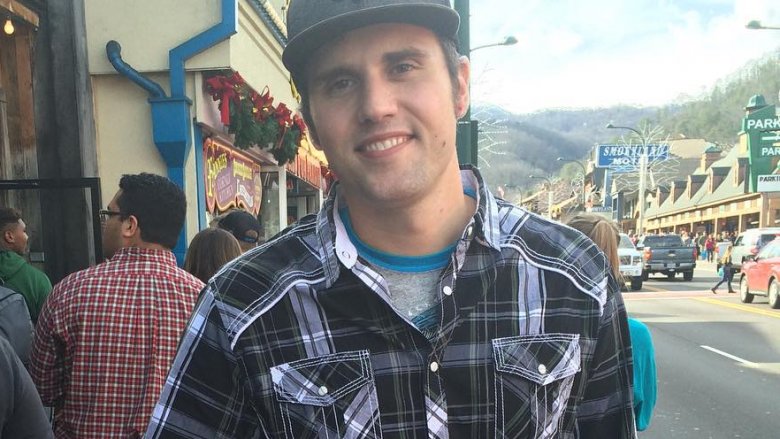 MTV found itself in hot water over the controversial decision to air footage of Teen Mom star Ryan Edwards allegedly driving under the influence of prescription drugs. In the scene, Edwards badly slurs his speech and struggles to keep his eyes open while he drives his soon-to-be wife Mackenzie Standifer to their wedding. Standifer repeatedly elbows Edwards to keep him awake and actually has to grab the wheel several times to jerk the car back into the correct lane. Eventually, she switches off the dash-mounted cameras, but their still-live mics record her asking him if he took Xanax "again."
It is terrifying to watch, and MTV knew it would be, as evidenced by the network's heavy use of disclaimers before the scene. It also claimed in a statement, "MTV does not condone driving under the influence. Ryan's erratic behavior was due to actions that he took without anyone's prior knowledge," though critics suggested the production team should have intervened. As of this writing, Edwards has completed a brief stay in rehab, returned to the show, and admitted that his drug of choice was actually heroin.
Mohamed admits the reason he couldn't be intimate with Danielle on 90 Day Fiance
For those unfamiliar with TLC's immigrant marriage melodrama 90 Day Fiance, the premise is this: Several couples who fall in love across international lines apply for K-1 visas, which allow their lovers to come to the United States for 90 days, upon which they must marry or return to their home country. The conceit here is clearly let the audience decide whether the non-citizen is actually really in it for love or just to get a green card.
That brings us to Ohio resident Danielle, who falls for Tunisian-born Mohamed. From the very start, their relationship sends up all kinds of red flags, the most glaring of which being Mohamed citing religious concerns as the reason he refuses to kiss Danielle at their wedding. Fast-forward past their inevitable break-up and we arrive at the reunion show, during which host Shaun Robinson asks Mohamed some pointed questions about intimacy. Mohamed tries to defer by saying they had a "very private" problem that "no man in the world can accept." Danielle, in all her subtle glory, then blurts out, "He has told people that I smell and I peed on him." Mohamed replies, "You do." 
Pumpkin vs. New York on Flavor of Love
Warning: the above clip contains seriously NSFW language, as well as a woman almost spitting into another woman's mouth. It's gross, so don't watch it at work, or maybe not at all and just take our word for it, really.
Over the years VH1 has become home to some of the most questionable reality TV shows ever created: Mob Wives, The Pickup Artist, and of course, its seemingly unending of Love series that has seen people vying for the affections of folks such as Bret Michaels, Ray J, and Flavor Flav. It is within the latter's show that we find this next clip, a true reality TV classic dating all the way back to 2006 and the Season 1 finale of Flavor of Love.
Upon her elimination, Brooke "Pumpkin" Thompson accuses Tiffany "New York" Pollard of being "an aspiring actress" who is only on the show to get famous. When New York objects, a brief argument ensues, which Pumpkin ends by launching a loogie that lands squarely on New York's chin. It's barf-bag worthy stuff, but when asked later about the infamous scene, Pumpkin has no regrets. "If I had a dollar for every person who's said, 'I'm so glad you spit on New York,' I would be a millionaire," she said, adding, "I mean, it's gross, but if I wouldn't have done it, I don't think either of us would have been as popular as we are right now." Silver linings, we guess.  
Eddie admits his low-key hook-ups with Rocky on Below Deck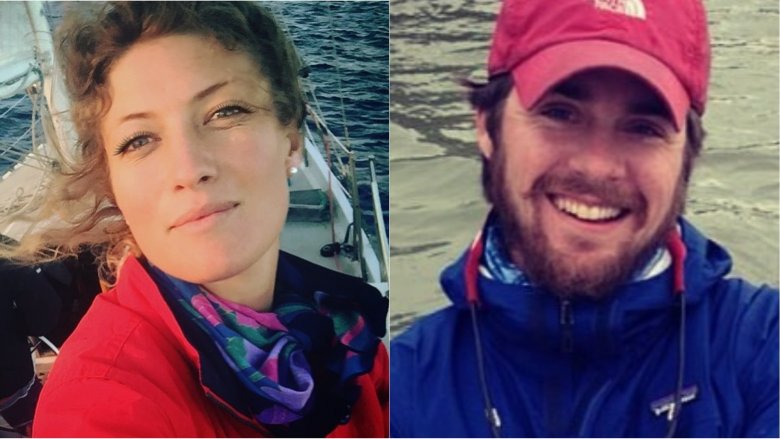 Still the most scandalous affair of all of the Below Deck boat trysts, the appropriately-located laundry room rendezvous between Eddie Lucas and Rocky Dakota got revealed in a terribly awkward bonfire confessional during the Season 3 finale. The other crew members reacted with varying shades of disgust — Dakota wasn't well-liked by most of them, and Lucas had a girlfriend back home — but it was Captain Lee who summed up the sordid sex spree best by saying, "I'm disappointed with Eddie...he knows better. He was letting one head do the thinking for the other head."
But the cringe-worthy reveals didn't stop at the finale. Dakota admits on the reunion show that she and Lucas continued hooking up after filming stopped. What's the big deal if it was already out in the open? Lucas, who'd since reunited with his girlfriend, awkwardly denies the subsequent hookups with all the believability of an amateur poker player trying not to show four aces. Oof, talk about the airing of dirty laundry. This was more like tossing a match into the whole filthy wardrobe.
Captain Phil Harris dying on Deadliest Catch
The Discovery Channel's docu-series Deadliest Catch has to be one of the most harrowing reality TV shows ever made. It follows crabbing crews on the Bering Sea battling frigid conditions, rough seas, and nightmarish storms in search of a bountiful catch. Boats have sunk, and people have died on the show, including Captain Phil Harris, the gruff but beloved captain of the FV Cornelia Marie.
Season 6 documents Harris' stroke while off-loading a catch and subsequent two weeks of hospitalization before his death on Feb. 9, 2010. That season also includes some gut-wrenching reactions from the Cornelia Marie crew members who find out about his passing in real time, but don't think this was a case of producers unscrupulously taking advantage of a tragedy. According to People, it was actually Harris who wanted to document his final days, telling cameraman Todd Stanley via a handwritten note, "Got to get the ending, ending to the story." The resulting shows turned out to be real tearjerkers as they tracked Harris' fellow captains reacting to the news and the heartfelt tributes and memorials from the late captain's family and friends.