Bizarre Facts About Jim Carrey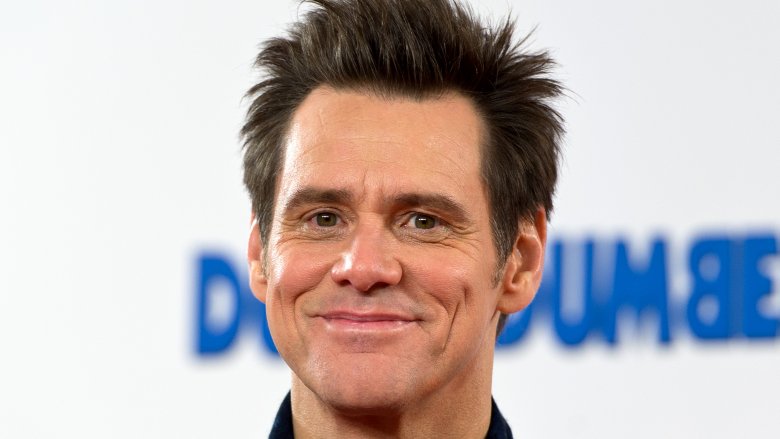 Getty Images
Known for his rubbery physical comedy genius and impressive turns for serious drama, Jim Carrey is without a doubt one of the most versatile actors of our time. Over the last 30 years, this born entertainer has wowed us with his outrageous hilarity, charismatic wit, and refreshing honesty. But that doesn't mean he's without his fair share of controversy, a haunting past, and quite frankly, some pretty weird quirks. Don't believe us? Here are some bizarre facts you might not know about Jim Carrey.
He sent his resume to Carol Burnett
Carrey has always known he wanted to be in show biz. He was so determined to pursue his dreams that he even submitted his resume to Carol Burnett, with the hope of becoming a regular on her show. The twist? He was still a child at the time.
"Carol and I actually go way back," the Ace Ventura: Pet Detective star said on The Carol Burnett 50th Anniversary Special in 2017. "I was 10 years old, and I really wanted to be on The Carol Burnett Show, because I was a young, aspiring comedian, and I did about 150 voices."
The appearance even featured a reenactment of Burnett's written response. "'Unfortunately, at this time we aren't hiring children, just grown-ups," a little Jim Carrey read. "But stay in school, study hard, and keep watching our show. Yours truly, Carol Burnett.'"
When his moment finally came four decades later, Carrey couldn't help but deliver an emotional tribute. "I just want to tell you that you are more than Carol Burnett to me," he said, while choking up and gesturing to her audience. "That love is a vibration and it finds its reflection, and that's what found all of these people." 
Carrey was always desperate to perform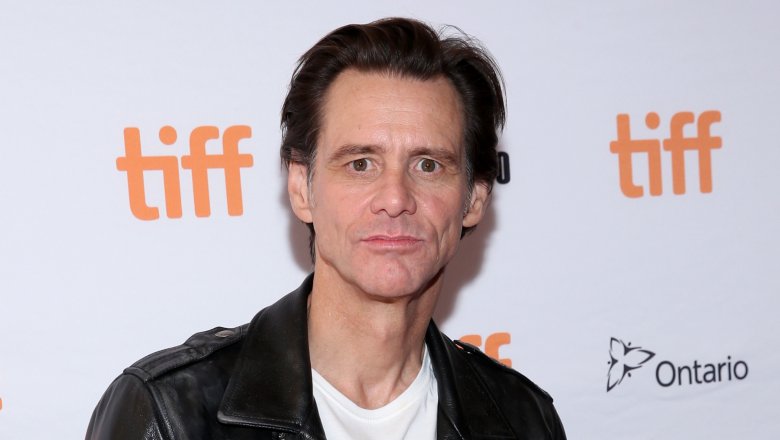 Getty Images
Carrey's early Carol Burnett Show rejection didn't squash the show biz bug out of him. Instead, he set his sights a bit closer to home. Due to his class-clown behavior, his teachers allowed him to do 15-minute stand-up routines for his classmates at the end of the school day if he focused on his schoolwork the rest of the time. The comedian-in-the-making also spent his evenings performing bits to cheer up his ailing mother.
As Carrey explained in a rare candid interview with 60 Minutes in 2004, "desperation" is where his unique brand of physical comedy comes from. "I had a sick mom, man. I wanted to make her feel better. Basically, I think she laid in bed and took a lot of pain pills. And I wanted to make her feel better," the Majestic star said. "And I used to go in there and do impressions of praying mantises, and weird things, and whatever. I'd bounce off the walls and throw myself down the stairs to make her feel better."
He dropped out of high school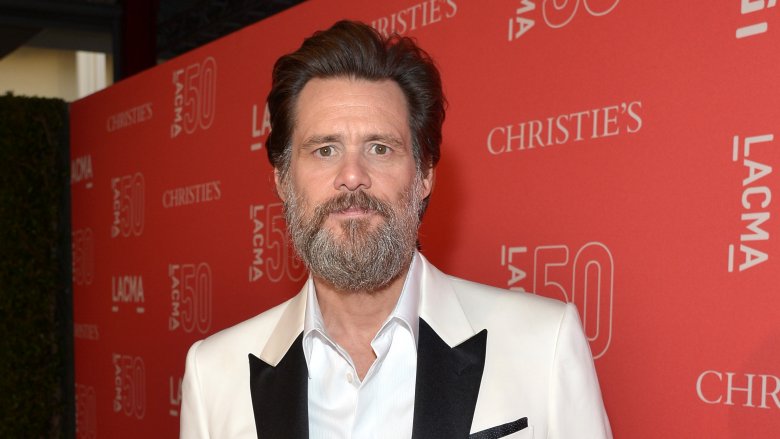 Getty Images
When the Bruce Almighty star was 12, his father lost his accounting job, which sent the Carreys spiraling. As the youngest of four, Carrey dropped out of high school the day he turned 16 to help support his struggling family.
"My family kinda hit the skids," he told 60 Minutes. "We were experiencing poverty at that point. We all got a job, where the whole family had to work as security guards and janitors. And I just got angry. I was angry at the world for doing that to my father. I wanted to bash somebody's head in, basically."
These tough times forced Carrey to formulate a backup plan. "If my career in show business hadn't panned out I would probably be working today in Hamilton, Ontario at the Dofasco steel mill," the Truman Show star told the Hamilton Spectator in 2007 (via E! News).
He's had a turbulent love life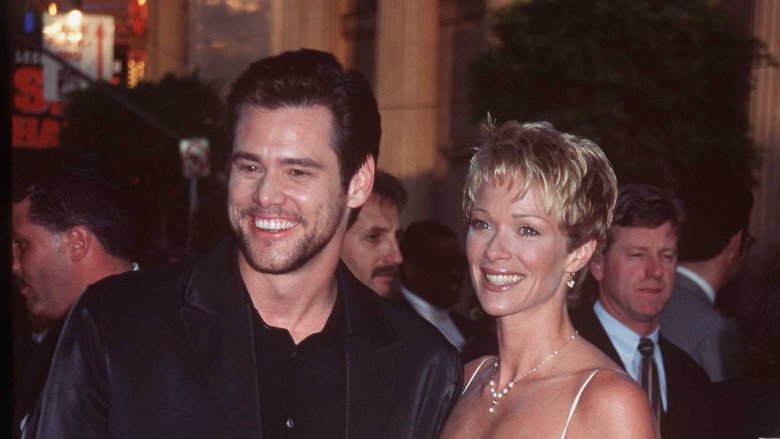 Getty Images
Carrey sadly hasn't had the easiest time with romance. The In Living Color star's first marriage to former actress Melissa Womer ended in 1994 after seven years together. The two share one daughter, Jane. After their split, he moved on quickly, tying the knot with his Dumb and Dumber co-star, Lauren Holly, just two years later. But their marriage also ended in divorce in July 1997 due to "irreconcilable differences" after just nine months of marriage.
Carrey's next serious relationship was with his Me, Myself & Irene co-star, Renée Zellweger. The two met on set in 1999 and were serious, but called off their engagement the following year. By 2005, the Cable Guy star had moved on to ex-Playboy model Jenny McCarthy, but they called it quits in 2010. According to People, his other high-profile relationships have included Laurie Holden, January Jones, Anine Bing, and Cathriona White, who tragically died by suicide in 2015.
As Carrey admitted, his films sometimes resonate with his destructive love life. "I was trying to speak to my ex, and all this stuff, and say these things, and I mean, artistically you do that, you know," he told 60 Minutes while discussing Eternal Sunshine of the Spotless Mind. "I don't want to say [which girlfriend]....There are many that I've felt that way about, you know?"
Carrey was 2Pac's pen pal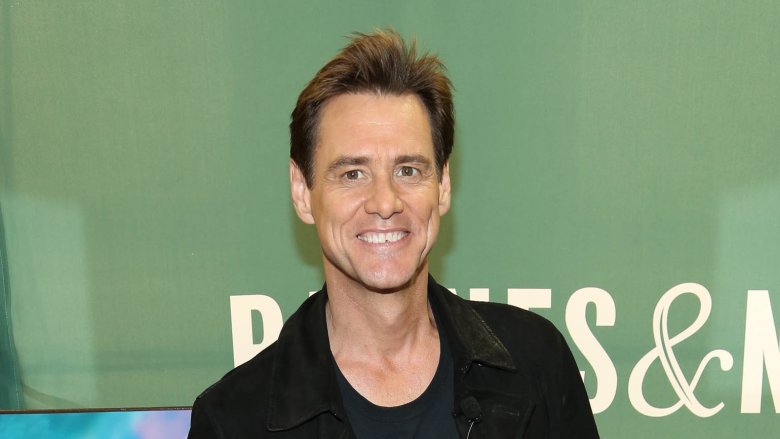 Getty Images
This is probably going to be a bit of a shocker, but Carrey and rapper Tupac Shakur were basically mutual fanboys of one another. As Nicki Swift previously reported, the Liar, Liar star wrote letters to the hip-hop icon to cheer him up while he was in jail in the mid-90s. While this may sound pretty sweet and innocuous, it should be noted that Shakur was serving time for first-degree sexual abuse, after a woman alleged that he and members of his crew had sexually assaulted her in his hotel room. 
He lost out on several popular roles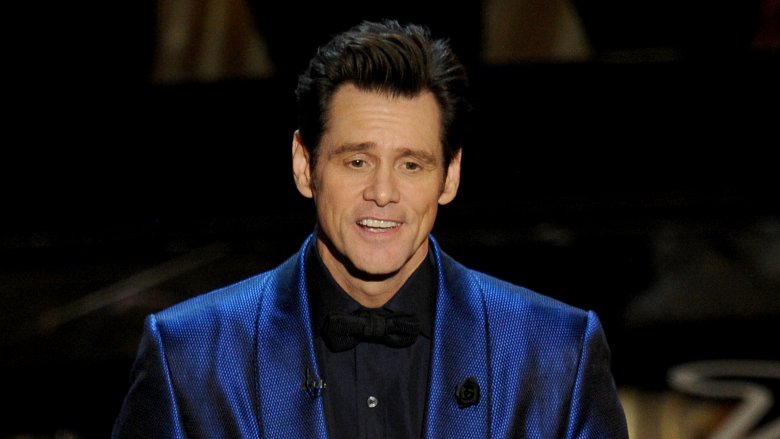 Getty Images
Carrey has undeniably gifted the world with a variety of iconic roles, like Ace Ventura, Lloyd Christmas, and Stanley Ipkiss/The Mask. But it might surprise you which famous parts he didn't score.
According to Splitsider, the actor was considered for a shocking number of epic roles that ultimately went to someone else. Early on in his career, these potential game-changing gigs included Ted (aka, the geek) in Sixteen Candles (played by Anthony Michael Hall), the titular role in Ferris Bueller's Day Off (played by Matthew Broderick), and Charlie Chaplin in Chaplin (played by Robert Downey, Jr.). 
Later lost roles included the likes of Buzz Lightyear in Toy Story (voiced by Tim Allen), Dr. Evil in Austin Powers (played by Mike Myers), Gaylord "Greg" Focker in Meet the Parents (played by Ben Stiller), Captain Jack Sparrow in Pirates of the Caribbean (played by Johnny Depp), and Buddy the Elf in Elf (played by Will Ferrell).
Now, don't get us wrong, these other actors' performances are beyond amazing. But still, we can't help but wonder, "what if?"
He's an outspoken anti-vaxxer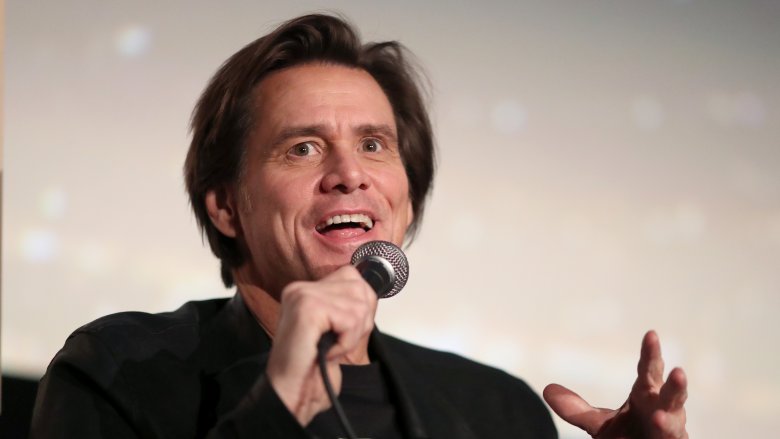 Getty Images
Carrey practices visualization
Carrey may be all about the jokes, but he's actually a deeply spiritual person. He's practiced meditation for years, and has even used visualization techniques to get work.
"I would imagine having film directors interested in me, saying, 'You know, I like your work,'" he once explained to Oprah Winfrey, while recalling his years working as a struggling actor. "I had nothing at that time, and it made me feel better. I'd get home and think, 'Well, I can have these things. They are out there. I haven't taken hold of them yet, but they're out there.'"
"I wrote out a check for $10 million for services rendered, and I gave myself five years to cash it, by dating it November 1995," Carrey went on. "I put it in my wallet and kept it there, and in late 1995, I found out I was going to make $10 million for the movie Dumb and Dumber." But as the Mask star emphasized, visualization only works if you also work hard at your goal, adding, "You can't just visualize and then go eat a sandwich."
His acting process can be intense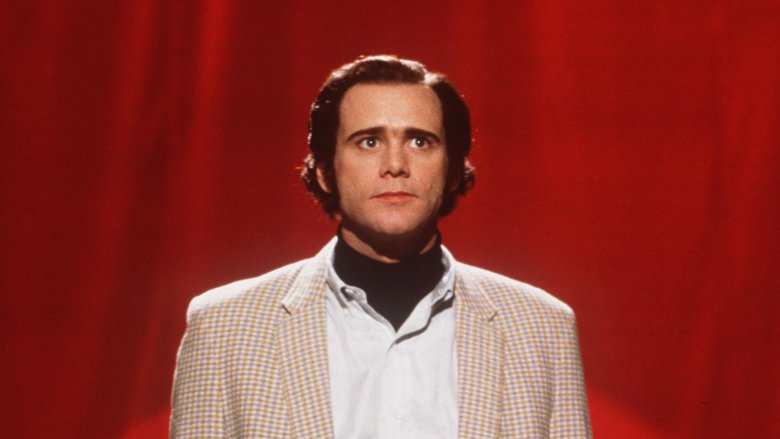 Getty Images
Carrey went method—like, really method—while filming the 1999 Andy Kaufman biopic, Man on the Moon. His intense acting process to portray his anti-comedy hero was the subject of the 2017 Netflix documentary, Jim & Andy: The Great Beyond.
"It was psychotic at times," Carrey admitted at the Venice Film Festival (via The Hollywood Reporter). "Jim Carrey didn't exist at that time," he explained, adding that he never broke character—not even during a long phone conversation with Ron Howard about his next movie, How the Grinch Stole Christmas. "Andy actually affected The Grinch as well."
"The true author of the project is Andy and his genius, the fact that he committed so completely to what he did, really made that possible and made it essential for me to lose myself," Carrey continued. "I don't feel like I made the film at all. I feel like Andy made the film."
Jim owns an expensive private jet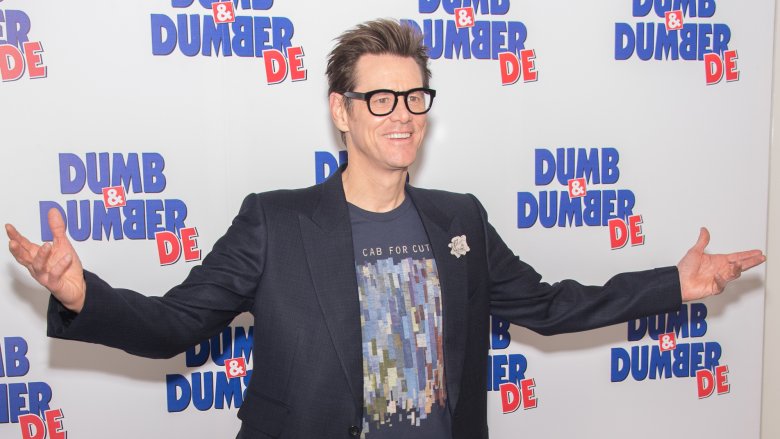 Getty Images
With a net worth of $150 million (as of December 2017), Carrey has spent part of his hard-earned fortune on one impressive form of travel, dropping a whopping $59 million on the Gulfstream V private jet (you know, as one does). According to the Daily Mail, it's "one of the highest performance private jets in the world" and can "fly nearly as fast as the speed of sound." Yikes! Interestingly enough, Carrey's private plane is often featured in his movies, so be sure to keep a look out during the actor's next flick.
He's surprised us with his wisdom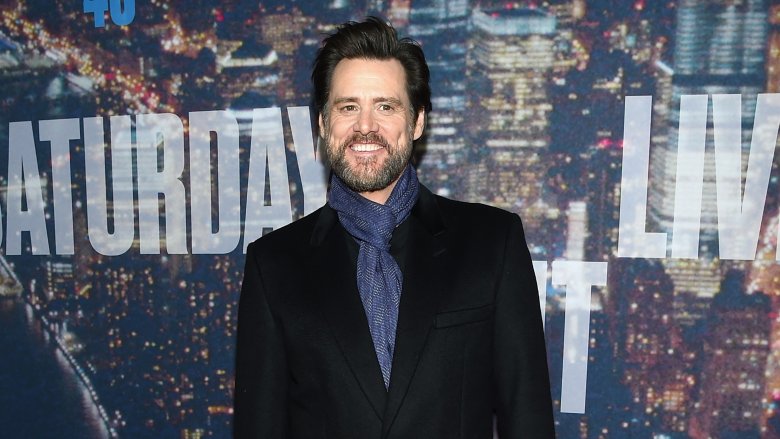 Getty Images
Carrey may be known as a funnyman, but he is seriously chock full of inspiration. While he's dropped bits of wisdom over the course of his career, his life philosophy of living in the present culminated in a commencement address, which went viral in 2014.
"So many of us chose our path out of fear disguised as practicality," he said in his speech (via CNN). "My father could have been a great comedian, but he didn't believe that was possible for him. So, he made a conservative choice and instead he got a job as an accountant. When I was 12 years old, he was let go from that safe job. Our family had to do whatever we could to survive."
"I learned many great lessons from my father," Carrey continued. "Not the least of which is that you can fail at what you don't want, so you might as well take a chance on doing what you love." Raise your hand if you think about that quote every day.
Carrey's pretty jaded about fame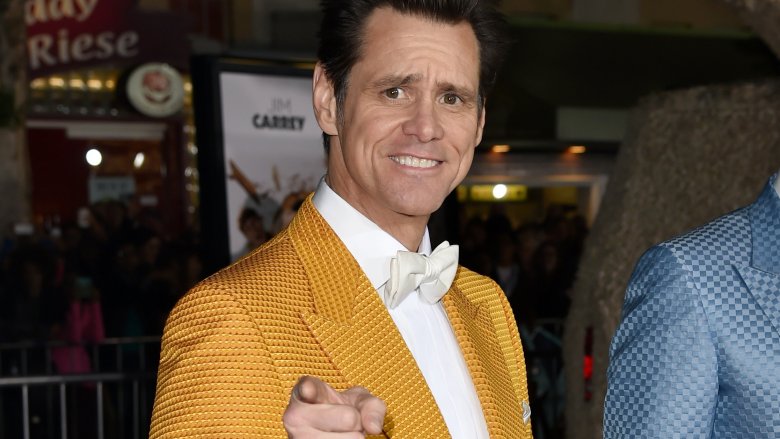 Getty Images
Celebrity is something in which Carrey seems to grudgingly participate. The reasoning behind his aversion to Hollywood became clear during a 2010 sit-down with Judd Apatow, who asked, "Does success bring about peace and calm, or more pain?" (via E! News).
"When you start to realize that peace and calm are not actually gonna help you in the business—that they'll actually be bad for you—that's when the real divide happens," Carrey replied. "When you go, 'Oh, I could work toward peace, I could find bliss, but I won't have a career.' It's all about abandonment, it's all about need, it's all about worthlessness. If I remain worthless in my own mind, I will be the king of show business." Yeesh, that's dark.
He has overcome depression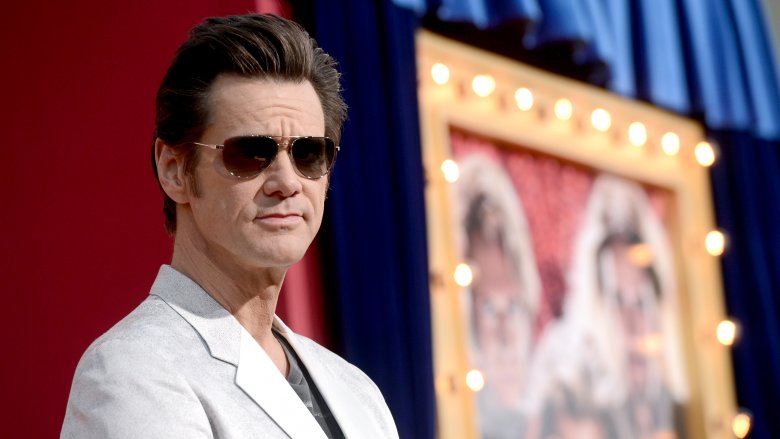 Getty Images
Carrey has often spoken openly and honestly about his struggle with depression. "I was on Prozac for a long time. It may have helped me out of a jam for a little bit, but people stay on it forever," he told 60 Minutes. "I had to get off at a certain point because I realized that, you know, everything's just OK."
"There are peaks, there are valleys," the Eternal Sunshine of the Spotless Mind star continued. "But they're all kind of carved and smoothed out, and it feels like a low level of despair you live in. Where you're not getting any answers, but you're living OK. And you can smile at the office. You know? But it's a low level of despair. You know?"
Eventually, the comedian swore off all medications and stimulants. "I rarely drink coffee," he said. "I'm very serious about no alcohol, no drugs. Life is too beautiful." And in 2017, Carrey revealed that he had overcome this battle. "At this point, I don't have depression. There is not an experience of depression," the movie star told iNews. "I had that for years, but now, when the rain comes, it rains, but it doesn't stay. It doesn't stay long enough to immerse me and drown me anymore."
He became obsessed with painting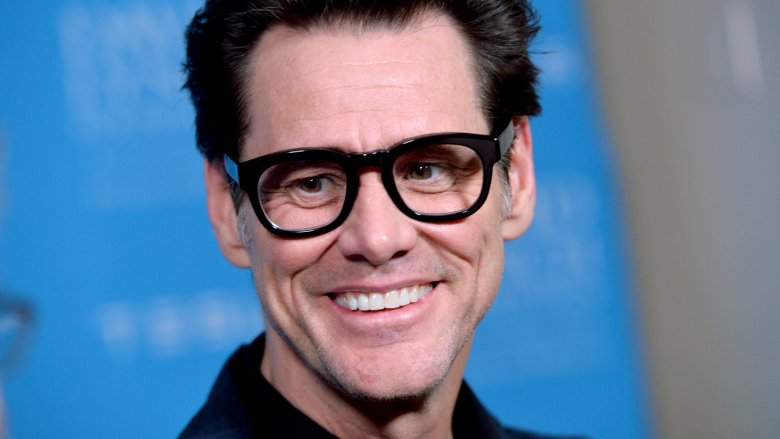 Getty Images
Carrey's 2017 mini-doc, Jim Carrey: I Needed Color, gave the world an intimate look at how deeply his breakup with Jenny McCarthy had affected him. As the actor explained, he turned to painting to cope with the split and "heal a broken heart" (via Nicki Swift).
"When your heart is in love, you're floating, weightless," Carrey said. "When you lose that love, you have to reenter the atmosphere and it can get pretty rough, because you're just bouncing off one molecule and onto the next, rippin' through them at such a pace that they just ignite and explode."
"I was so obsessed that there was nowhere to move in my home," the Simon Birch star admitted. "Paintings were everywhere. They were becoming part of the furniture. I was eating on them." 
Carrey had a crazy feud with Tommy Lee Jones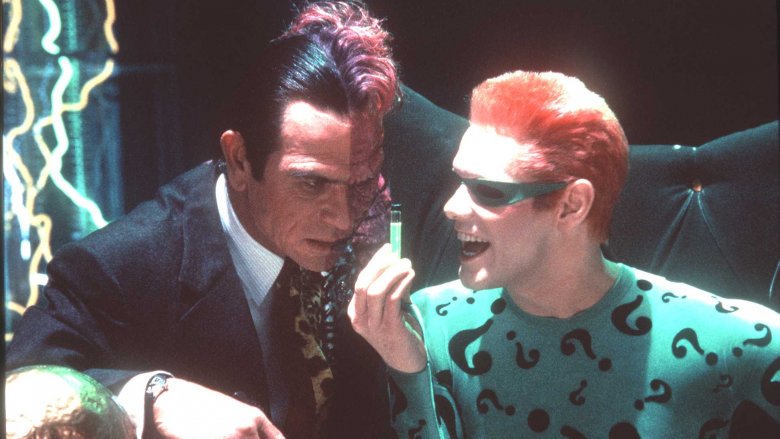 Getty Images
This one is just strange. While filming Batman Forever, things got testy between Carrey and Tommy Lee Jones, who respectively portrayed the film's villains, the Riddler and Two-Face.
"I was the star, and that was the problem," Carrey said on Norm MacDonald Live in 2017, while recalling an incident in which he saw Jones at a restaurant while the two were in the middle of filming the superhero flick. "I went over and said, 'Hey, Tommy, how you doing?' And the blood just drained from his face like he had been thinking about me 24 hours a day. It was before the biggest scene we have together in the movie."
"He started shaking and he got up and...he must have been in mid-kill-me fantasy or something," the comedian continued. "He went to hug me and said, 'I hate you. I really don't like you.' I said, 'Gee man, what's the problem?' I pulled up a chair, which probably wasn't smart. And he said, 'I cannot sanction your buffoonery.'"
Yikes! On a positive note, their on-set feud didn't deter from Carrey's admiration for Jones. As he told Howard Stern in 2014, he was "really looking forward to working with Tommy, because he's a fantastic actor, and he still is" (via Looper).
He may have experienced an existential crisis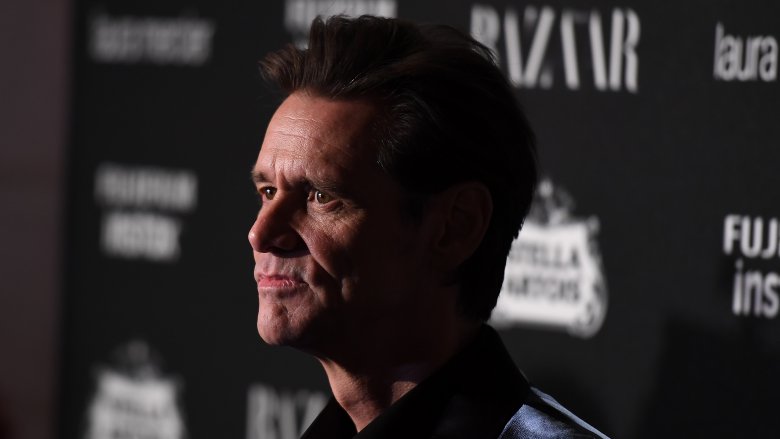 Getty Images
It's clearly not unlike Carrey to surprise us with his quirks. That said, the comedian's cringe-worthy interview at New York Fashion Week in 2017 was just plain weird. 
As Nicki Swift previously reported, when asked what brought him to the Harper's Bazaar's ICONS event, Carrey replied, "There's no meaning to any of this. So I wanted to find the most meaningless thing that I could come to and join and here I am. You got to admit, it's completely meaningless. Celebrating icons? Boy, that's just the absolute lowest aiming possibility that we could come up with."
"I don't believe that you exist but there is a wonderful fragrance in the air. I don't believe in personalities. I believe that peace lies beyond personalities, beyond invention and disguise, beyond the red 'S' you wear on your chest, that makes bullets bounce off," the movie star continued. "There is no me. There's just things happening. And there are clusters of tetrahedrons moving around together."
To use a popular phrase coined by the man himself: Alrighty then. Was this Carrey's attempt at a joke or a genuine existential crisis in motion? We'll let you decide.