Kelly Ripa's Daughter Is Growing Up Fast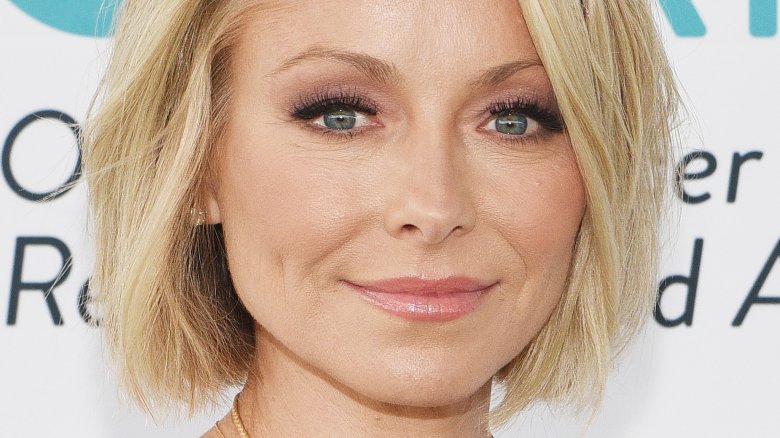 Getty Images
Lola Consuelos is the daughter of Live with Kelly and Ryan host, Kelly Ripa, and her actor husband, Mark Consuelos. Lola's not an actress or any other kind of media personality, and her social media accounts are private, and yet, fans of her mother's popular morning show have watched her grow up before their very eyes. As of this writing, she's 16-years-old and starting to appear publicly more and more. Let's take a look at her life today and see if we can't slow down time a bit before we blink and she's already headed off to college.
She was an adorable baby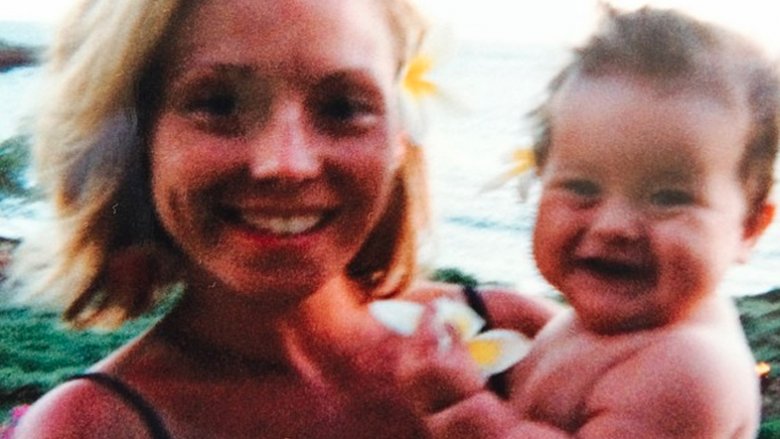 Thanks to Kelly Ripa's Instagram, Live fans have been able to get a glimpse of her family's off-camera life, including adorable #tbt shots of all three of their beautiful children, Michael, 20, Lola, 16, and Joaquin, 14. In 2014, Ripa posted the above snapshot of herself and an adorably chubby baby Lola from a 2001 Hawaii trip. She also posted another beach baby pic a year later that seems to be from the same trip and also includes Lola's older brother, Michael, and poppa Mark.  
Not to be outdone, for Lola's 16th birthday, Mark also threw out a seriously lovable #tbt post, a video of baby Lola smiling and playing with his hair. "16yrs ago I got the best Father's Day present," Mark wrote in the caption. "This is how I'll always see you. Xoxo xoxo." Awe!
She was a typical teenager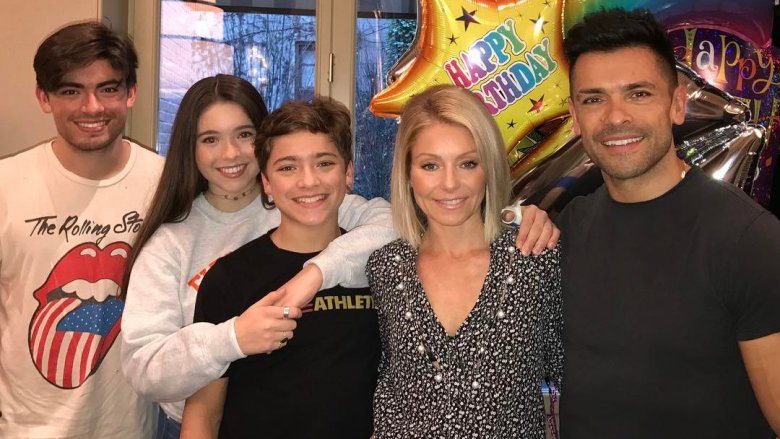 In 2014, Kelly went on The Wendy Williams Show and spilled the beans on what life was like at the moment with a then-13-year-old Lola. "I don't think she likes me, but I don't care. I'm like, 'I'm not your friend, I'm your mom,'" Kelly said of the teen drama her household. So what was the big beef? Kelly revoked Lola's phone and internet privileges after catching her playing around on Instagram instead of studying for a Spanish test. 
"It's like taking away oxygen," Kelly said of the punishment, while also noting that she and Mark try to be fair parents who respect their kids' privacy, except when it comes to social media. "If you want to write a letter or write in your journal, I'm not gonna read that," Kelly said, adding, "If you wanna tweet what a pain in the butt your mom is, I'm gonna see that." Fair point.  
Social media is still an issue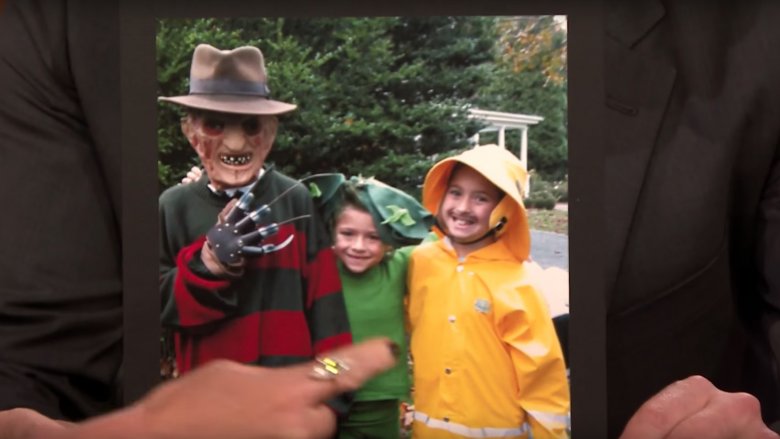 During a 2017 appearance on The Tonight Show Starring Jimmy Fallon, Kelly revealed that the battle over social media etiquette in the Ripa-Consuelos house is far from over. The problem this time was over one of Kelly's infamous #tbt photos, in particular a Halloween shot of all three kids with Lola apparently dressed as the Gorton's fisherman, which honestly, is hilarious.  
Appalled, Lola called Kelly as soon as she saw the photo and demanded she take it down, because "My friends follow you for some reason and they will see this!" Kelly agreed, but lamented, "Why did I have these kids if not to exploit them on social media?" She got the last laugh, however, by providing the photo to Jimmy Fallon, who then put it on camera for his entire viewing audience to see. That probably went over well.
She's already been to Hollywood and she wants to stay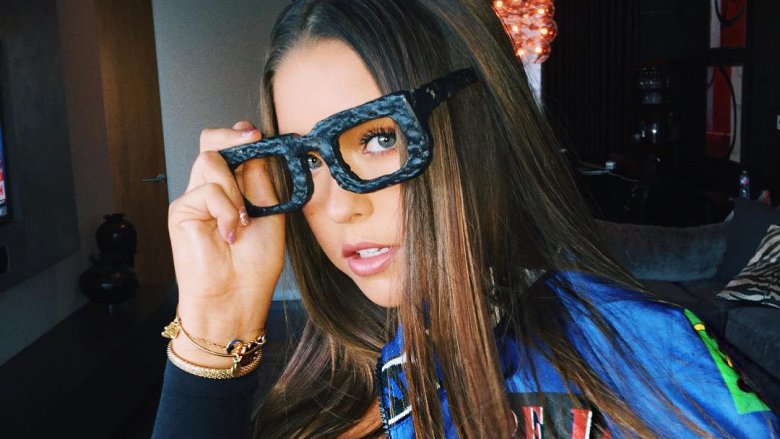 There's nothing like a dose of the high life in L.A. to make a teenager ready to become a permanent Hollywood resident. And that's exactly what happened in 2016 when Lola temporarily lived in La La Land while her dad was there shooting the Fox series, Pitch.
According to People, both Lola and her older brother, Michael, made the trip with Mark, and they each did internships with "film houses" while they were out there as well. Kelly shared Lola's excitement about the extended cross-country trip on Live (via ET). "My daughter was like, 'OMG, are we moving to L.A.? Should I start applying to schools now? Because I know all the schools out there!'" Kelly said. "She wants to move to L.A. That's her big dream."
Mark confirmed Lola's California dreaming to ET when he gushed about his temporary living situation with the two older kids. "She wants to figure out a way to live here permanently," Mark said, adding, "There's UCLA or USC. [I told her] in a few years, come out and do that."
She can now admit her dad is cool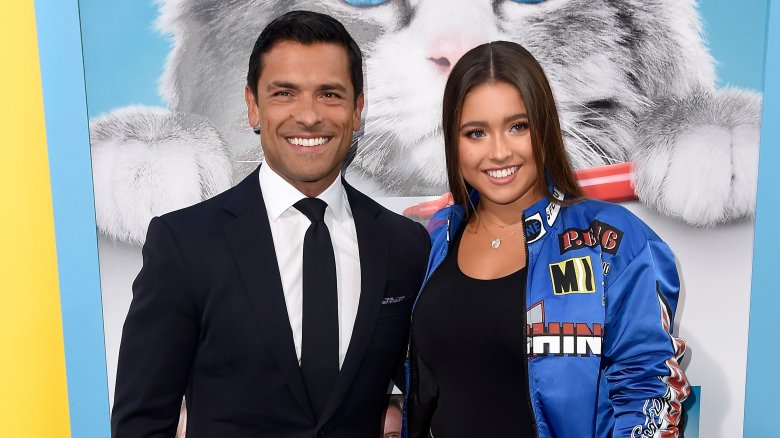 Getty Images
Perhaps seeing her actor dad in his real element was something of a wake-up call for Lola, because while staying with him in L.A., she accompanied him to the red carpet premiere of Nine Lives and was clearly a bit starstruck.
In an interview with ET, when asked if showing up to a movie premiere with her dad who stars in the movie "raises her cool factor," Lola even confessed, "It's cool, I like it. I'm like, you're actually kinda cool. I didn't think so before, but now, you're cool." Mark needs to take that half-compliment-half-shade and run with it, because coming from a teenager, that's about as good as it's going to get.
She's been hitting red carpets with her mom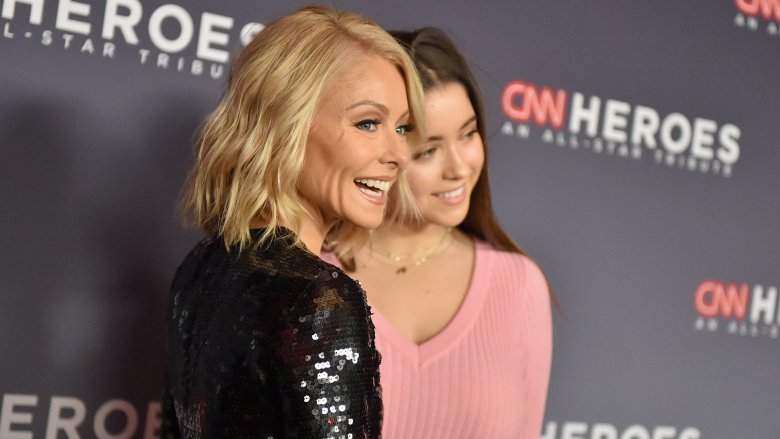 Getty Images
Lola recently turned heads in December 2017 with her latest red carpet appearance, showing up to the 2017 CNN Heroes All-Star Tribute alongside her mom, who was hosting the event with Anderson Cooper. Opting for a short pink sweater dress and nude pumps, Lola wowed in a look that was far more "stepping out as a star" than it was "just your typical teen."
Lola also joined her mom back in May 2017 for The New Jersey Hall of Fame Induction Ceremony where she also stole the spotlight in a maroon velvet mini dress and black boots. Could we be seeing the beginning of a star turn for Lola? Because if it's not intentional, it's almost certainly happening accidentally.
She's perfected the art of the selfie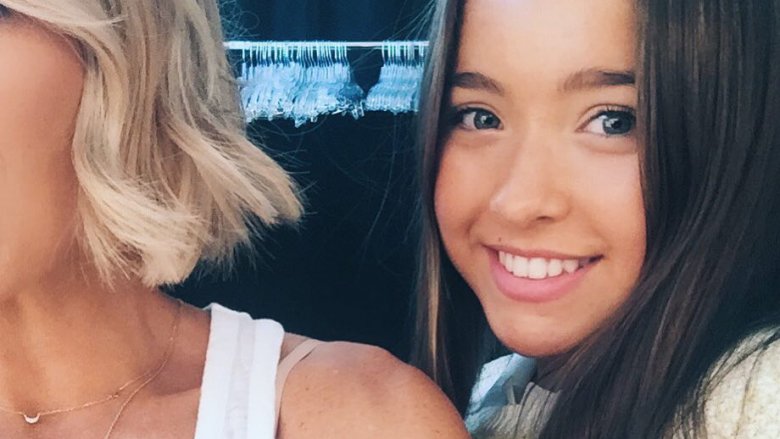 Though she's not keen on Kelly sharing her own hand-selected shots on Instagram, Lola doesn't mind making a cameo on her famous mom's feed from time to time. This is particularly true when it comes to taking selfies, which Lola did twice in four months back in 2015.
First, there was this hazy shot, snapped on Lola's 14th birthday on June 16, 2015.
Then, there was the above photo, taken on September 16, 2015, which Kelly captioned, "Here's the result of Lola teaching me the art of the selfie. I couldn't love this child more." So sweet! But take a look a those two selfies again and tell us Lola doesn't have her angle down to a science. Achievement unlocked: Selfie Queen
She's probably not dating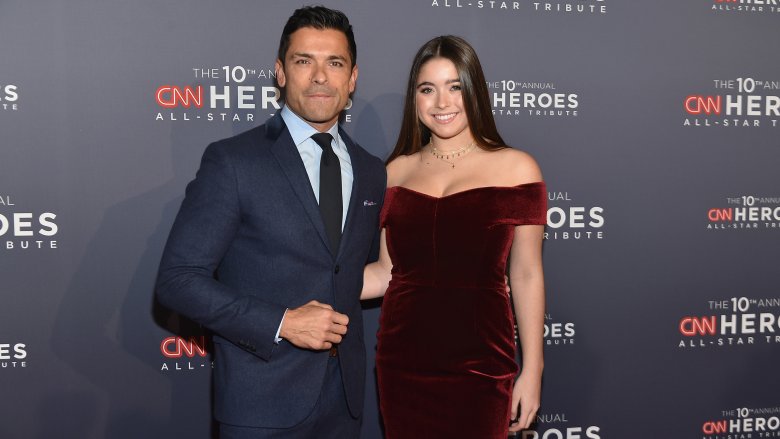 Getty Images
Well, if her dad has anything to say about it, she isn't. In a 2016 interview with ET, Mark was asked how he was "handling having such a beautiful teenage daughter," and as a father, his mind shot directly to one thing. "I hate three people and I haven't meet them," Mark said. "Those are her first boyfriends—I haven't even met them yet! But I know I hate them."
When asked if Lola, then 15, was allowed to date yet, Mark said, "Yeah, I don't know. She's such a good...she's such a great girl. She makes good choices." By the way, that's dad code for, "I'll be cleaning a rifle on the front porch when the first one comes to pick her up."
She's calling her own shots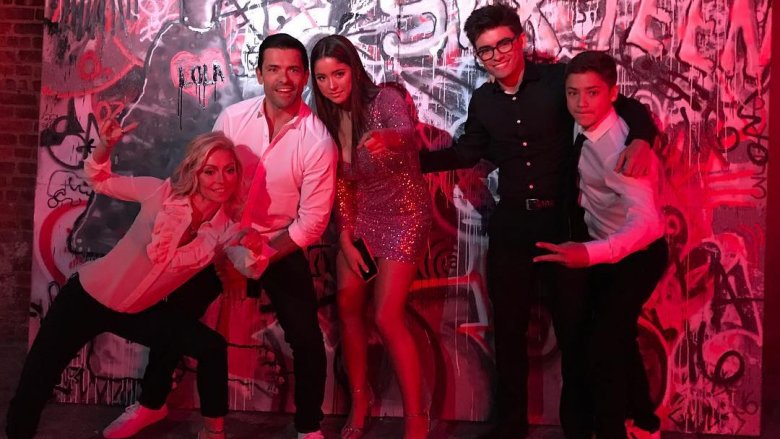 When Kelly posted the above shot to Instagram for Lola's sweet 16, the young beauty stood out in another stunning dress, although it wasn't the one her parents agreed to let her wear. In a pair of behind-the-scenes videos posted to the Live with Kelly and Ryan Facebook page, Kelly explains how Lola took it upon herself to have the dress altered after they all agreed on the neck and hemlines.
"It was to the knee, and the arms were covered, and the bosom was covered, so it was a great compromise," Kelly told the crowd. Then, Kelly said, Lola had the dress altered while she was away "like the diabolical criminal that she is."
"The dress had been cut up to the gynecological area and the neckline had been brought down," Kelly continued. Asked what kind of punishment she would receive for the deception, Kelly said that Mark briefly considered not letting Lola go to a three-week writing course she was set to attend in California. Kelly then jokingly said that she told Mark, "You're punishing me by doing that...I need these three weeks...I earned them." So Lola got away with it! Diabolical indeed.
She's ready to guest-host Live
Over Thanksgiving week in 2017, Lola appeared in a hilarious cooking segment on Live
during which she was put squarely on the spot by co-host Ryan Seacrest, who asked her questions about what life was like at home with Kelly and whether or not she has a favorite child. Lola was charming, funny, and totally held her own in spite of her completely understandable level of teenage awkwardness.
The real revelation from the segment, however, came at the end when Lola revealed that she'd like to host the show "one time." Sounds like the cat's out of the bag: This girl's got stars in her eyes even if she's not ready to fully admit it yet. But hey, at least when she's ready to dive headfirst into the family biz, she's got basically the best set of connections she could possibly have to get a leg up.