What Pat Sajak And Vanna White Used To Do Before Taping Wheel Of Fortune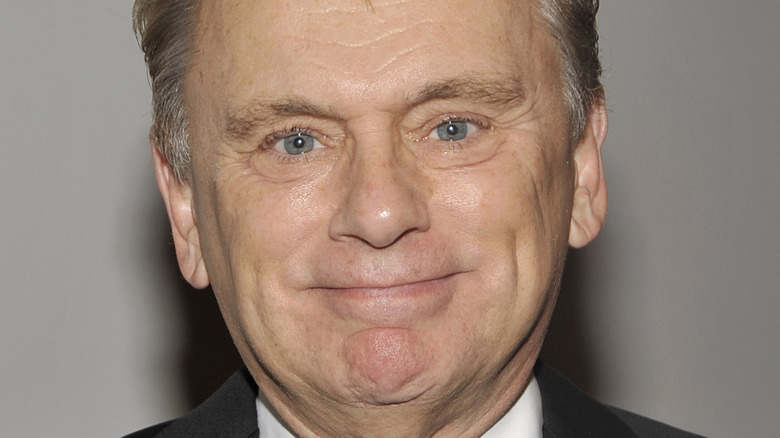 John M. Heller/Getty Images
Would you believe it's been over 40 years since Pat Sajak was introduced as the host of "Wheel of Fortune?" The game show stalwart has been doling out cash and prizes since he first joined the program in 1981, and his co-host Vanna White has remained consistently by his side. Throughout their four-decade tenure on the program, the duo has seen their fair share of ups and downs — with Sajak occasionally finding himself in hot water for his on-air behavior. Despite a few setbacks, the host recently solidified his status as the longest-running game show host. But don't expect him to stick around much longer.
"I'd like to leave before people tune in and look at me and say, 'Ooh, what happened to him?'" Sajak recently told Entertainment Tonight, adding that fans shouldn't expect to see him at the helm of "Wheel of Fortune" for another 10 years. While his time on the show might be drawing to an end, you might be surprised to find out the sort of debauchery Sajak and White got into before taping earlier episodes.
The two hosts had a long dinner and a lot of margaritas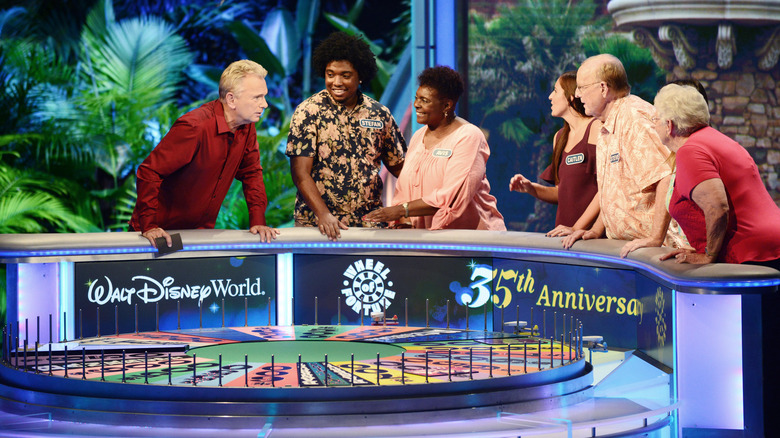 Gerardo Mora/Getty Images
Pat Sajak appeared on ESPN2's Dan Le Batard's "Highly Questionable" in 2012, and the game show host revealed that he and his co-host, Vanna White, had a surprising way to kill time in between tapings of the show. "We had a different show then. You didn't win money. You won fake money with which you could buy cheesy prizes," he explained, further adding that it took some time to restock the "cheesy" prizes, which afforded the two hosts a lengthy dinner break. As Sajak revealed, the two would trek over to a Mexican restaurant called Los Arcos near NBC's Burbank studio, which made a tasty margarita.
"Vanna and I would go across and have two or three or six and then come and do the last shows and have trouble recognizing the alphabet. They're really good tapes to get a hold of," Sajak said, noting that the two had a great time, but he "had no idea if the shows were any good."
Donald Trump Jr. jumped on Twitter, where he tried his best to offer a hot-take on the matter, writing, "I'd have to be drunk every time to do that job."
The two have since traded their margaritas for hot dogs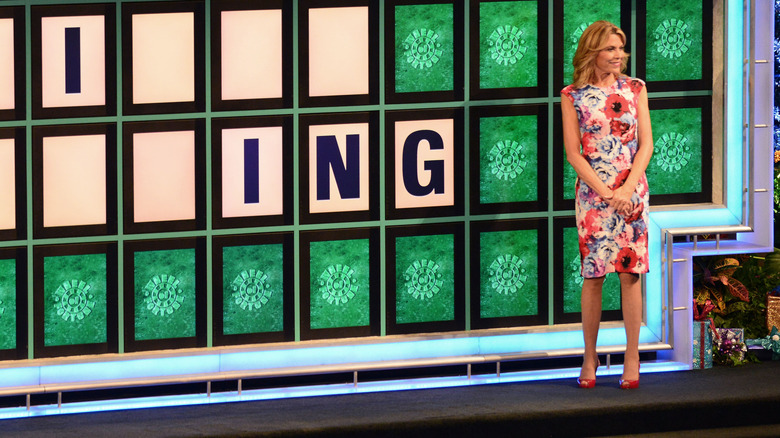 Gerardo Mora/Getty Images
It sounds as if Pat Sajak and Vanna White have put their boozy ways behind them. The 75-year-old host admitted he would be "hesitant" to have a drink these days. "Now, if I were to inhale the cork of a bottle of wine, I'd probably keel over," he told Dan Le Batard on "Highly Questionable" before adding that he was "hammered at this moment" with the sort of dry wit that fans have come to expect from the host.
We think the camaraderie between Sajak and White is #friendshipgoals — and White recently explained to Drew Barrymore on an episode of her talk show (via Today) that she sees Sajak as her "work husband." While the two have managed to avoid any major conflicts over their 40-year companionship, there is one thing on which they don't see eye to eye. "We've never had one argument — okay, we had one. It was over putting ketchup on a hot dog," she explained. White prefers mustard.