Paris Hilton Seeks Help From Fans For Heartbreaking Reason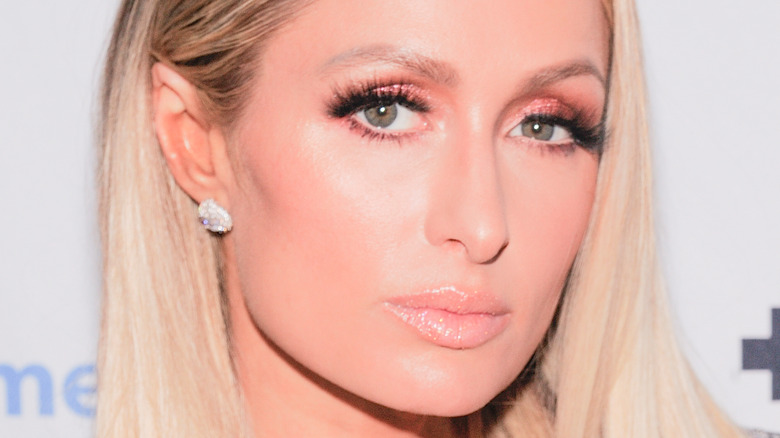 lev radin/Shutterstock
Paris Hilton is known for her over-the-top branding and taste for luxury. She's served as the blueprint for other socialites-turned-moguls, such as Kim Kardashian, and has gone from being an heiress to being the face of her own empire. As People recaps, the star is the great-granddaughter of the hotelier Conrad Hilton, but has since used her fame and money to launch successful brands of her own.
Her fancy lifestyle has even extended as far as her pets. Hilton's many small dogs have an Instagram following of over 80,000 people. They also have a dedicated TikTok account, which sees Hilton's "fur kids" following all of the latest trends. On Twitter, Hilton gave fans a glimpse into the "two-story doggy mansion" that houses her pets. Alongside pictures, she shared that the home comes equipped with "air conditioning, heating, designer furniture, and a chandelier."
While life as a Hilton dog seems incredibly relaxing, the star recently shared heartbreaking news about one of her beloved pets, and begged her fans for help.
Paris Hilton's dog, Diamond Baby, is missing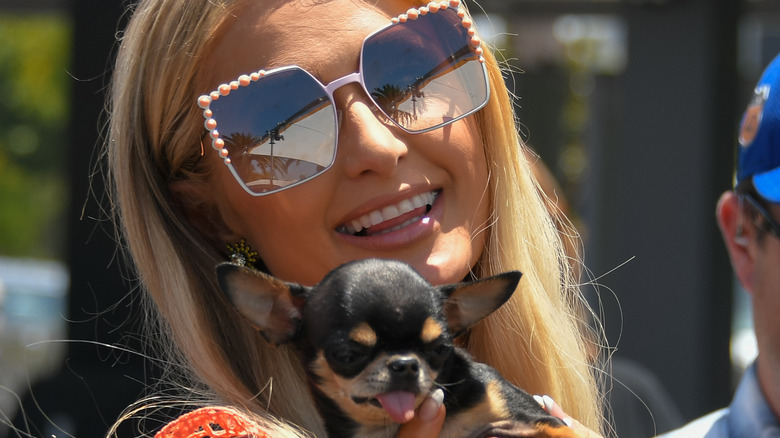 Noel Vasquez/Getty Images
Although Paris Hilton's dogs have their own Instagram account, one of them recently made Hilton's main feed. The star posted to her 20 million followers, begging for help in locating Diamond Baby. Hilton shared the heartbreaking news that her chihuahua was missing, writing, "We're moving houses and one of the movers must have left a door open." She has spared no expense in searching for her pet, hiring "a pet detective, a dog whisperer, a pet psychic" and "looking into dog finding drones." 
The @HiltonPets account has also temporarily rebranded, changing its display name to "#FindDiamondBaby," and sharing an official missing poster for her pup. According to Rolling Stone, Diamond Baby has been part of the Hilton family since 2016. It's no wonder that both Hilton and her fans are distraught following the loss. One Twitter user wrote, "As a dog lover this breaks my heart. I really hope Paris gets her baby back. Her heart must seriously be broken. I can only imagine what she's feeling." 
In her posts, Hilton has shared that a reward will be given for the safe return of Diamond Baby, with no questions asked.