Former Miss America Kate Shindle Calls For Organization's Board To Resign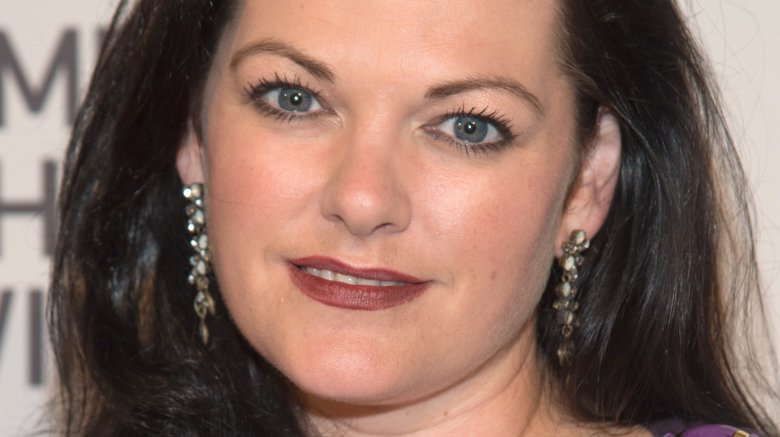 Getty Images
The one-time pageant hopeful has spoken out against the Miss America Organization.
On Thursday, Dec. 21, 2017, Kate Shindle, who won the title of Miss America in 1998, took to social media to comment on the current scandal hitting the Miss America Organization. In her statement on Twitter, she responded to recently leaked emails from the pageant's board that reportedly shamed contestants for, among other things, their eating habits and their sexual behavior, as reported by HuffPost. And, Shindle says, she wants those board members to resign immediately.
"Today, I read that a member of the production team wished I were dead, and that Executive Chairman and CEO Sam Haskell laughed about it," Shindle said. "I read that the Board of Directors conspired to change the rules of the competition specifically to destroy another Miss America's business. I read that that same board passed around photos to email each other degrading comments about a Miss America's body."
She continued, "The Miss America Organization is a publicly funded not-for-profit whose stated mission focuses on the empowerment of young women through scholarship and service. I still believe that Miss America has relevance and purpose in 2017 and beyond. But in order to achieve that purpose, the entire Board of Directors must immediately resign, including and especially Sam Haskell. Only then can the women of Miss America reclaim its rich history and catalyze what is a clearly necessary evolution."
In HuffPost's jarring report, the publication revealed how members of the Miss America Organization had sent emails to one another, bashing contestants and calling them names. In one example, the CEO, Sam Haskell, forwarded an email from media consultant Tammy Haddad, in which she allegedly called the Miss America hopefuls a "pile of malcontents and has beens who blame the program for not getting them where they think they can go."
Haddad reportedly added, "80% of the winners do not have the class, smarts and model for success."
In another email, Haddad told Haskell that they should "punish" the former winners "when they don't appreciate what we do for them," according to HuffPost. Haskell allegedly said Haddad's advice was wise.
In a message about the death of former Miss America Mary Ann Mobley, pageant telecast writer Lewis Friedman reportedly emailed Haskell with the subject line, "It should have been Kate Shindle," apparently humoring the CEO. In a separate email, Friedman referred to the former winners as "c***s."
In response to the HuffPost article, a Miss America Organization spokesperson released a statement obtained by E! News. "The Miss America Organization ('MAO') is committed to upholding the highest standards of character and integrity in all facets of its national framework. Several months ago, MAO's Board of Directors was notified about the concern of inappropriate language in private email communications regarding various stakeholders. Upon learning of these emails, the Board of Directors acted immediately, forming an investigative committee and retaining independent legal counsel to conduct a full investigation of the matter. The investigator conducted a series of in-depth interviews as well as extensive research that led to several recommendations."
The statement went on, "Although strictly intended for private communication, these illegally procured emails contain inappropriate language that is unbecoming at best and is not, in any way, indicative of the character and integrity of MAO or its representatives. Please note that MAO does not condone the use of inappropriate language."
The rep added that the organization's own internal investigation determined that Haskell had been "under unreasonable distress" years ago, after his family faced "intense attacks" from stakeholders.
Noting that the Miss America Organization apologizes for "any concerns or ill feelings," the statement continued, "As a result of the investigation, the Board directed the organization terminate the relationship with the most egregious author of inappropriate comments, a member of the television production staff. In addition, the Board has started the process of instituting additional policies and procedures."
While we wait for more details about this scandal, read all about the 2018 Miss America winner.