Aaron Carter Opens Up About Sexuality, Dating Men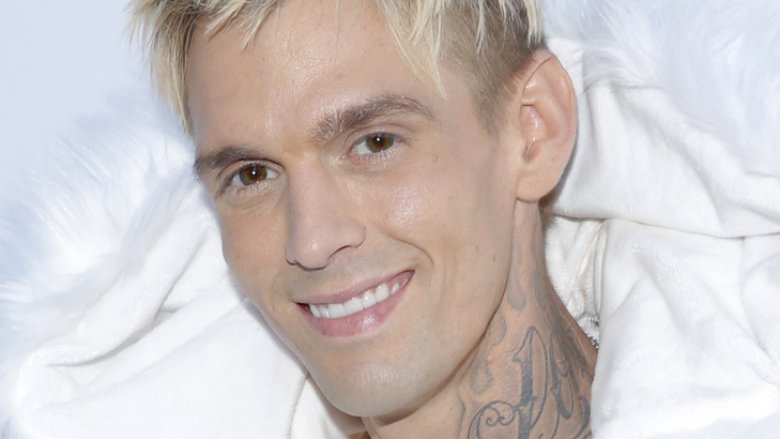 Getty Images
The "(Don't) Say Goodbye" singer is living openly and honestly.
In an Us Weekly exclusive, published on Friday, Dec. 22, 2017, Aaron Carter opened up about his fluid sexuality.
"It's an equal attraction. I can find a man very attractive. I can have attraction to them, like sexual attraction, and then, I can have the same thing for a woman," the "Sooner or Later" artist began. "But I've never been in a relationship, full on with a male. When I was 17, I dated somebody. I'm not going to mention his name because I haven't gotten permission."
"But it was one of my dancers and I really liked him," Carter added. "I thought he was good looking. He could tumble. He was just attractive to me. Even when I was younger, I had that attraction."
The former child star revealed that he also experimented with one of his friends when the two were "12 or 13," but admitted that coming out was a longtime struggle. "There were many years where I was like, 'Aww man, I'm afraid to talk about this,'" Carter explained. "Then two, people just come out by saying this just so they can gain LGBTQ community; three, there was all these concerns in my head." 
"I was like, 'Man, how do I avoid that?'" he went on. "So I just wrote a very heartfelt letter, and talked about my experiences. That's what I like to talk about, my experiences, but it really all goes back to the music."
Still, the demands of his singing career make it difficult for the pop star to maintain a relationship. "I'm always moving around," he said, adding that "it's hard for [the people I date] to understand my lifestyle. My lifestyle is crazy."
As Nicki Swift previously reported, Carter, 30, and his ex Madison Parker broke up only one day after he came out as bisexual in a now-deleted tweet in August 2017. "She didn't really understand it and she didn't want [to]," the "Fool's Gold" singer later explained, adding that coming out "was something that I just felt like was important and I needed to say. It was a part of a new chapter of turning 30." 
While we wait to hear more details on the singer's dating life, read up on what Aaron Carter's been up to lately.