Kanye West Has Bold Plans For Yeezy After Falling Out With Gap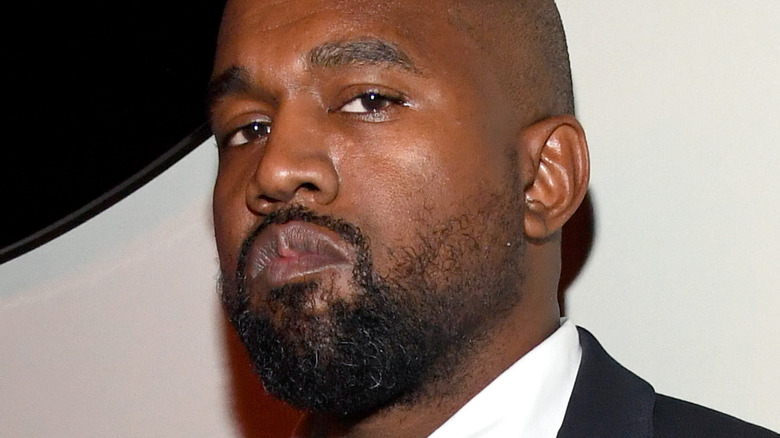 Kevin Mazur/Getty Images
Kanye "Ye" West has a long list of celeb feuds on his resumé, and he has never been afraid to beef with large corporations, either. We most recently witnessed this in the rapper's very public fight with the clothing company, Gap. Ye and Gap formed a business partnership in June 2020 to create the Yeezy Gap Engineered by Balenciaga collection. for which the rapper-slash-fashion mogul designed both children and adult apparel. Despite the partnership being valued at $3.2 billion to $4.7 billion, per Bloomberg, Ye quickly became unhappy with its terms. 
At his debut presidential campaign rally in July 2020, the "Donda" rapper complained about his exclusion from the company board, threatening to leave entirely. He has also accused the company of edging him out of meetings and lifting his collection's designs. In mid-September, he made good on his threat to cut ties with Gap, severing the 10-year deal they had. "It's time for me to go it alone," Ye told Bloomberg upon the partnership's termination. A mere week later, the multitalented billionaire is now announcing exciting new plans for this solo venture.
Kanye West is opening his own clothing stores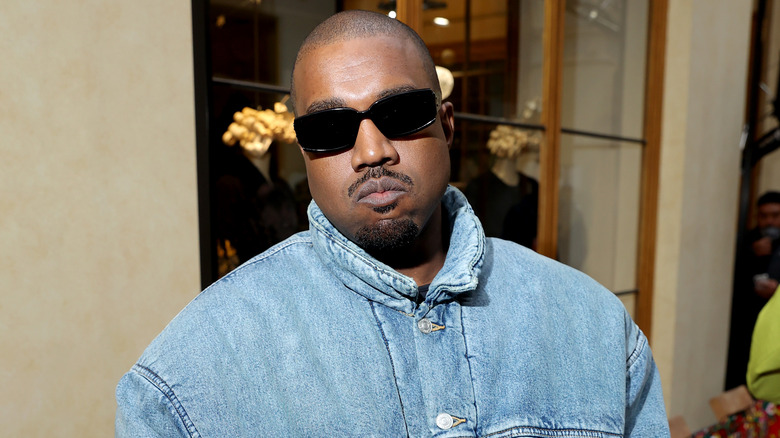 Victor Boyko/Getty Images
In a September 22 appearance on "GMA," Kanye "Ye" West elaborated on the recent dissolution of his Gap partnership, announcing plans to open his own chain of "YZY"-branded stores. Ye's attorney had previously shared via a statement to CNN Business that the "Praise God" rapper was suing the clothier for failing to open a line of Yeezy Gap stores, an alleged violation of contract. As he announced on "GMA," Ye now plans to sell his YZY line directly to customers at only $20 per item. 
"I'm no longer just the man ridin' atop the polo horse," the star said of his new direction. "I'm not just a mascot in the middle of the games, gettin' the crowd hyped up sayin', 'Hey, wear this, do this,' but you know, just learn financial engineering. Learn how to — learn how to really run a company."
Although the rapper has declared his independence from Gap, their relationship traces back to his teenage years, when he worked at their Chicago retail store, as he recalled in a 2015 essay for Paper Magazine (via Insider). Ironically, the rapper couldn't afford the clothes at the time, but working there confirmed his love of fashion. "I always felt like that's what I wanted to be around," Ye wrote. "I loved the fabrics, I loved the colors, I loved the proportions."