Halsey's Somber Career Reflections Are Sure To Concern Fans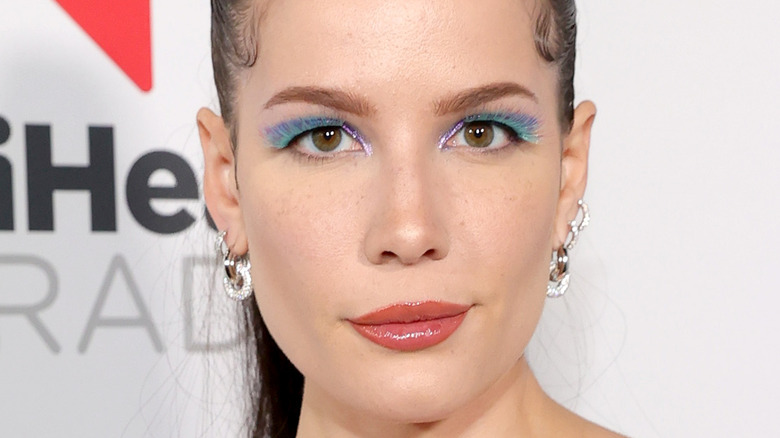 Rich Polk/Getty Images
Halsey went from a small town New Jerseyan to an international pop star following the release of the hit collaboration, "Closer." The Chainsmokers-led track, which was released in 2016, spent an impressive 12 weeks atop the Billboard Hot 100 and sold over 10 million units worldwide. Prior to the release of the pop hit, Halsey had enjoyed moderate success with her debut album, "Badlands." The 10-track project debuted at No. 2 on the Billboard 200 chart, but failed to produce a popular single.
However, following the success of "Closer," Halsey's career took off. Her sophomore effort, "Hopeless Fountain Kingdom," was the number one album in the country upon its release. Halsey also landed her first solo Top 10 hit, when "Bad At Love" reached the fifth spot on the Hot 100.
Throughout her career, Halsey has been vocal about struggles with her mental health. She previously revealed to Rolling Stone that she had been committed for treatment two times since her career began. Now, the entertainer has made another saddening declaration about her time in the music industry.
Halsey thinks her career is 'suffocating'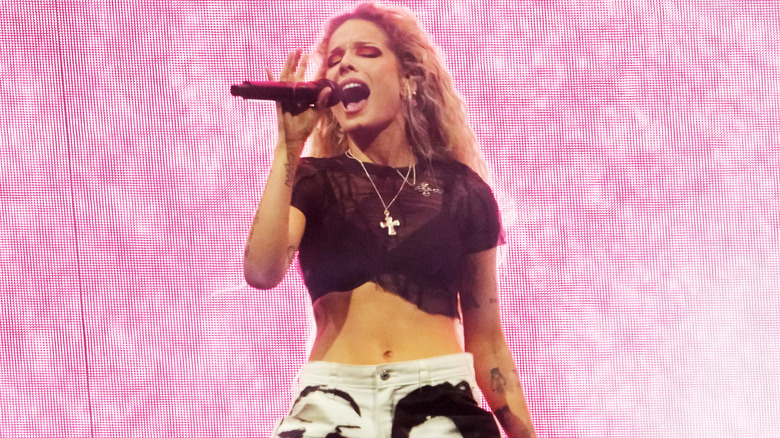 Kevin Mazur/Getty Images
Singer Halsey is opening up about the challenges that come with a public career. The singer took to Instagram days before her 28th birthday and revealed that despite her success, she often feels lonely. "I find that often there is a deep sadness inside me that no amount of worldly pleasure can touch, a loneliness, an emptiness," she wrote on her Instagram Story (via Page Six). "I wonder often if I chose the wrong life for myself. And the weight of it is suffocating." She continued by reflecting on her "new life," which she said has been in constant motion since she was 18 years old.
This isn't the first time the "Without Me" singer has had to intentionally take a break from her public life. Prior to the birth of her son Ender in 2021, the pop star took a break from social media, as she wanted to avoid any additional stressors. "The consequences of letting social media stress me out or cause me grief [were too high]," she told Zane Lowe on New Music Daily on Apple Music 1 (via ET). "It's no longer just me being affected by it. There's a whole other person whose nervous system is being affected by the status of mine. So I had to kind of make that choice."