Rihanna Mourns Cousin's Death, Calls For An End To Gun Violence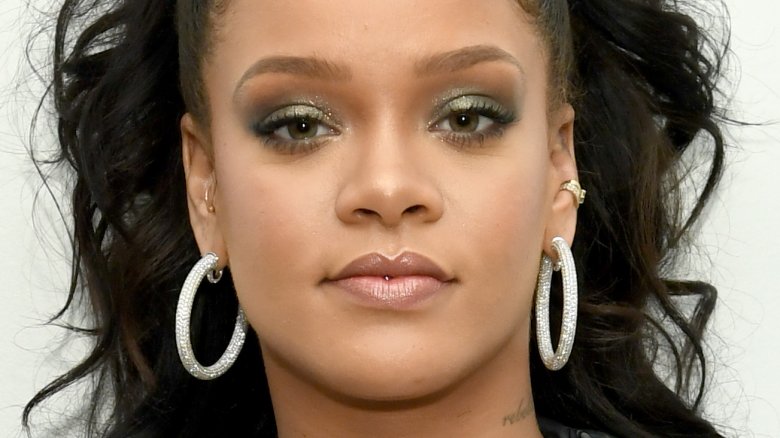 Getty Images
The "Stay" singer has lost her cousin.
Rihanna (real name Robyn Rihanna Fenty) took to Instagram on Tuesday, Dec. 26, 2017, to pay tribute to her cousin, Tavon Kaiseen Alleyne, who was tragically shot and killed in Barbados the day after Christmas. The two had celebrated the holiday together. He was 21 years old.
"RIP cousin...can't believe it was just last night that I held you in my arms! never thought that would be the last time I felt the warmth in your body!!!" the 29-year-old recording artist captioned a number of photos of the two. "Love you always man! 😢🙏🏿❤ #endgunviolence." 
On Wednesday, Dec. 27, Rihanna shared a video her cousin had filmed of himself, in which he smiled and said, "It's nice to wake up and see all of your brothers and sisters." The Grammy winner quoted him in the clip's caption, adding, "Be grateful for life man."
According to a Royal Barbados Police Force statement released to Nation News, Alleyne had been walking home in Eden Lodge around 7 p.m. on Tuesday when an unidentified man approached him and shot him several times before fleeing the scene. He was reportedly rushed to a nearby hospital for treatment but was later pronounced dead.
As Entertainment Tonight noted, the "Work" singer had visited Barbados, where she was born and raised, multiple times throughout 2017. Alleyne had commemorated one special trip in particular on Instagram, when the two celebrated Rihanna's birthday together in February.
"Every day we are happy to have you in our lives," he wrote in a heartfelt note. "Happy Birthday cousin, we really love you. Your presence in my life is a source of joy and happiness. To my favorite cousin, may all your dreams and wishes come true. #LoveYouLoads #wishyoumanymoretocome 🙌💙🎂🎁🎉🎊🎈🎈🎈." 
Our thoughts are with Rihanna and her loved ones during this difficult time.