Kelsea Ballerini Seemingly Addresses Morgan Wallen Tweet Fiasco In New Album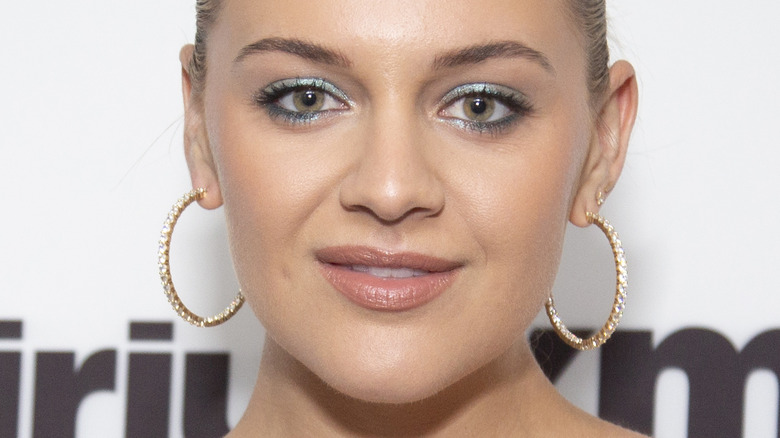 Santiago Felipe/Getty Images
Kelsea Ballerini has an interesting past with fellow country crooner Morgan Wallen — which seemingly began following Wallen's scandal in February 2021. The incident, which was captured on video obtained by TMZ, showed the "Wasted on You" singer was seen hurling racial slurs — amongst other expletives — at a friend. Wallen immediately apologized for using the harmful language, but still faced a wave of backlash. "I'm embarrassed and sorry. I used an unacceptable and inappropriate racial slur that I wish I could take back," Wallen said in a statement (via TMZ). "I promise to do better."
Following the release of the clip, Wallen was dragged online and Ballerini also condemned his actions. "The news out of Nashville tonight does not represent country music," the singer tweeted. And while Ballerini meant well, she also faced criticism, as some — including singer Maren Morris — suggested that Wallen's behavior was often rewarded by the country music community.
Ballerini eventually apologized for her tweet about Wallen's scandal, and admitted that she learned to "keep your mouth shut and learn" during an interview with "CBS This Morning." But now, it appears Ballerini is once again addressing the drama with Wallen on her new album.
Kelsae Ballerini said she tried to 'say the right thing'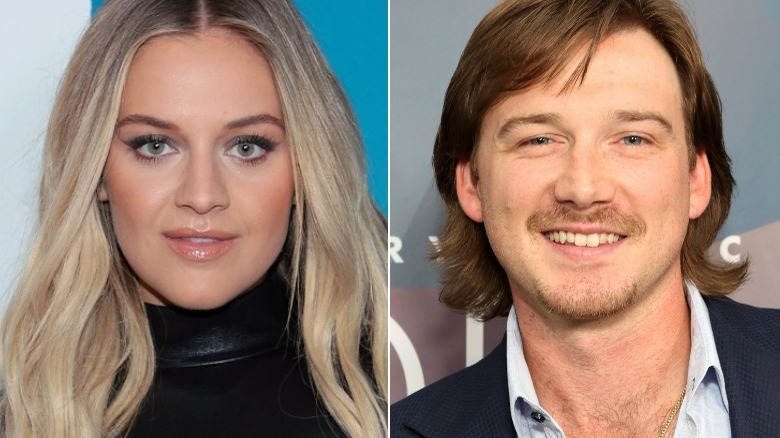 Jason Kempin/Getty & Dimitrios Kambouris/Getty Images
Kelsea Ballerini is opening up about the time she got slammed on Twitter after she slammed Morgan Wallen for using a racial slur. In the song "Doin' My Best" from the singer's "Subject to Change" album, Ballerini seemingly explains the well-intended tweet. "Sometimes I try to say the right thing / And it comes out wrong," she sings. "And Twitter kicked my a**, now it's one less app on my iPhone."
The country songstress went into greater detail about the experience during an interview with Yahoo!, where she emphasized the importance of standing up for her beliefs. "I've really had to learn how to stand up for things that I believe in. But sometimes when you're doing that, you're going to stumble and you're going to do it wrong," she said. Ballerini has not been active on Twitter since the incident occurred, but explained that she has taken some time to educate herself on the systemic issues within the country music genre. She added, "I stepped back, I listened, I learned ... I got my a** kicked, and I learned a lot from it."
Wallen, on the other hand, admitted to Billboard in June that life "got pretty dark" following his racial slur scandal. "I feel like I'm a pretty resilient person, and I'm a pretty happy person in general. But that was definitely a really difficult time, you know?"