The Challenge: Inside Chris 'CT' Tamburello And Diem Brown's Relationship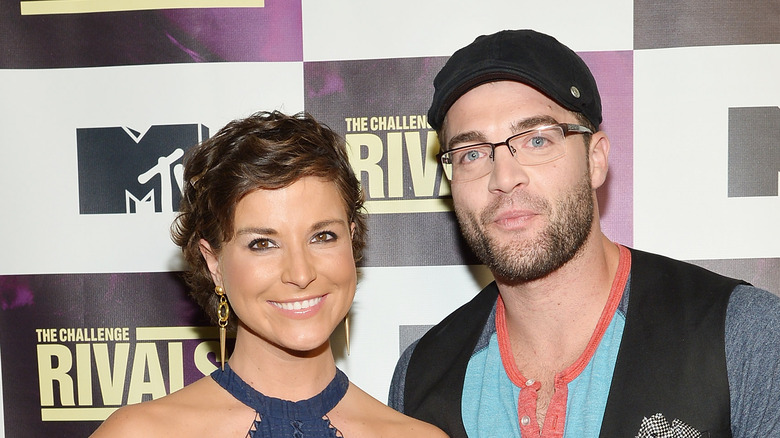 Mike Coppola/Getty Images
Chris "CT" Tamburello and Diem Brown had a cinema-worthy romance that "The Challenge" fans still talk about to this day. The two competitors met while competing on "The Duel" in 2006. Tamburello was a "Real World" and "The Challenge" vet while Brown had just made her debut in "Fresh Meat." Just weeks before filming, Brown was diagnosed with ovarian cancer, but kept it under wraps from her castmates, per E! News. When she starred in "The Duel," Brown had undergone chemotherapy and wore wigs due to hair loss.
During a challenge where she had to get her hair wet, Brown debated over whether to leave her wig on or expose her close-cropped hair. After encouragement from her castmates, including Tamburello, she took off her wig, earning her cheers. Later, Tamburello compared Brown to "GI Jane," and called her "a sexy supermodel secret agent." 
Throughout Brown's time in "The Duel," Tamburello stayed by her side and helped her regain her confidence. "I tell her I don't want her to hide herself from me," Tamburello said on the show, per Showbiz CheatSheet. "It's about her opening herself up to me and being comfortable around me as her." Tamburello and Diem shared their first kiss that season, and they became "The Challenge" couple fans rooted for.
CT and Diem had an on-again-off-again relationship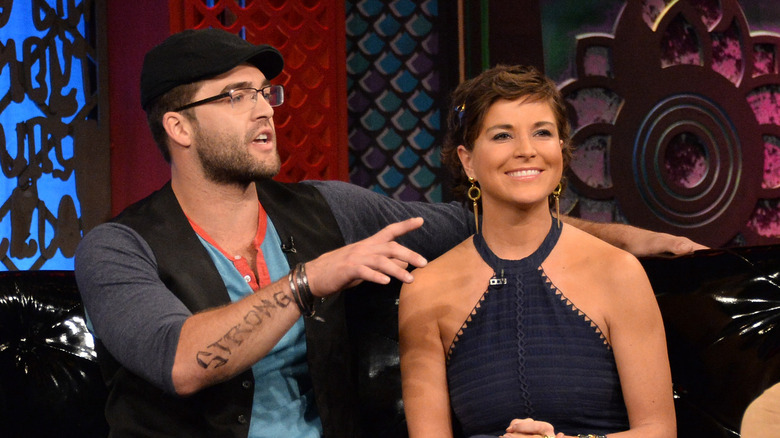 Mike Coppola/Getty Images
Following "The Duel," Chris "CT" Tamburello and Diem Brown didn't put a label on their relationship, as they lived on opposite ends of the country, per Bustle. However, they spoke highly of each other in interviews, and during "Gauntlet III," they were officially a couple.
Tamburello and Brown appeared in "The Duel II," but were broken up at the time, per Showbiz CheatSheet. However, their relationship drama made its way into the season, which caused a fight between Tamburello and his "Real World: Paris" castmate Adam King. A furious Tamburello confronted King, which led to one of the biggest physical brawls on the show. Both Tamburello and King were sent home early.
During "Battle of the Exes" in 2012, Tamburello and Brown were paired together. Although they were broken up, there was still chemistry between them. As they struggled to finish the final together, Brown encouraged Tamburello to not give up and the two finished second, proving they worked well as a team. They met again in "Rivals 2," where their romance sparked once more, and they shared a special moment. "Diem and I have a special relationship," to say the least," Tamburello shared with ET. Brown concurred, but joked, "[Coming] in to this season, I didn't want to hang out with him." However, fans still hoped the two would finally end up together for good.
A heartbreaking end for CT and Diem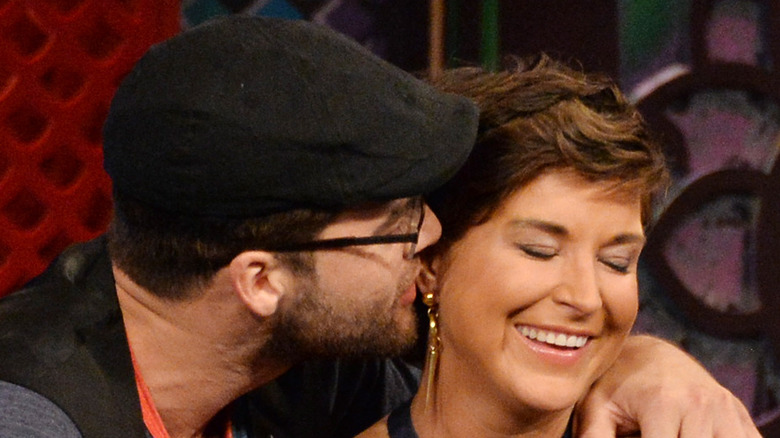 Mike Coppola/Getty Images
Chris "CT" Tamburello and Diem Brown were reunited for "Battle of the Exes II." Brown was happy to be paired with her ex. "Having a partner like CT with me gives me some sort of weird relief that somebody is in my corner — and that feels comforting," she shared on the show, per People. Brown also envisioned her future. "I want the white-picket-fence dream: I want to get married, I want to have kids."
Unfortunately, Brown's season was cut short when she began experiencing pain and collapsed during filming, per The Cinemaholic. Brown was taken to a hospital in New York and it was revealed that the cancer had spread to her liver and lymph nodes, as CBS News reported.
During Brown's final days, Tamburello stayed by her side. Before she died, Tamburello proposed to Brown with a ruby ring, per Us Weekly. However, she turned him down and was steadfast in her decision. A source told Us Weekly, "Diem knew she didn't have much longer to live and she didn't want to be engaged under those circumstances." Brown died on November 14, 2014. Tamburello posted a touching tribute on his Instagram page (via MTV). "You have always been My Angel. And now you have your wings," he wrote. Tamburello vowed that he and Brown would be reunited again and ended with, "I Love You Always and Forever."