The Biggest Scandals To Ever Plague The Today Show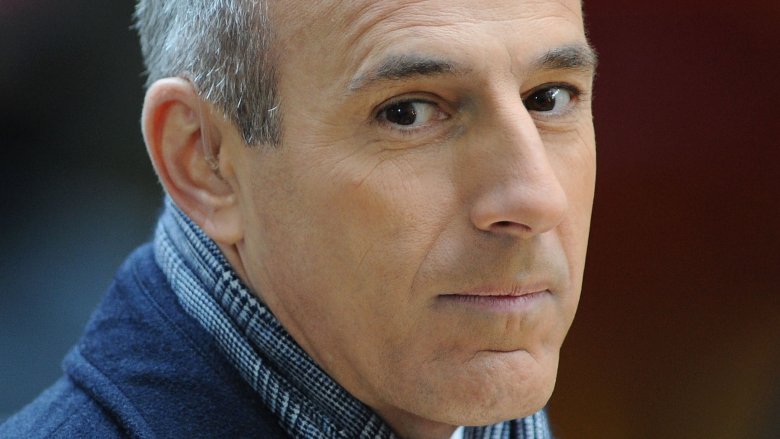 Slaven Vlasic/Getty Images
The Today Show or just Today, has been part of the TV landscape since 1952 — so pretty much since the beginning of commercial television as we know it. A pioneer in non-prime-time television, Today has always been part hard news, part talk show, part cooking show, and part fluff. In nearly 70 years, the show's format has stayed much the same. The only thing that changes is the cast of broadcast journalists, who seem to all share the same headline reporting and headline-making skills. 
With the definition of scandal here on decidedly sliding scale, the popular morning show has weathered every storm from a controversial primate co-anchor (yes, really), to disturbing allegations of behind-the-scenes sexual misconduct. The matriarch of the Kardashian family even managed to leap from cable to network TV to provide one of the show's most head-scratching moments. 
Without further ado, here are some of the biggest scandals to ever plague Today.
David Garroway vs. J. Fred Muggs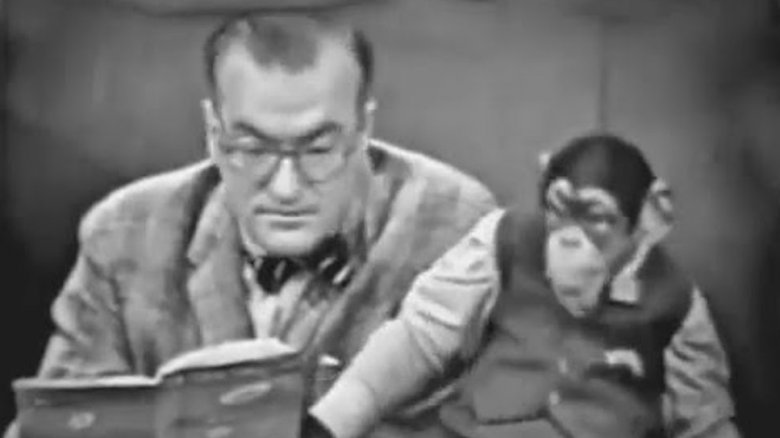 YouTube
In 1952, NBC tapped David Garroway, the host of a variety show called Garroway at Large, to be the first Today anchor. A year later, producers paired him with co-anchor J. Fred Muggs, a trained chimpanzee that an NBC executive spotted in a coffee shop dipping his doughnut into a cup of joe. 
Today's ratings instantly improved with the addition of Muggs, but Garroway and the chimpanzee had a hot-and-cold relationship. In his book, The Today Show: An Inside Look at 25 Tumultuous Years (via the Los Angeles Times) writer Robert Metz said that it was "an open secret" behind the scenes "that the two were on-again, off-again pals." When Garroway would get mad at his scene-stealing co-star, he'd reportedly do things like slam the animal's hands in a drawer or drug his orange juice to make him behave badly. (Newsreader Jack Fleming got his revenge another way. He found sharing the air with a primate so undignified that he quit the show.) 
When Muggs' contract was up in 1957, NBC opted to let it lapse. A press release said the chimpanzee was leaving to "expand his personal horizons," but insiders say it was because Garroway wanted him gone for good.
The Bryant Gumbel memo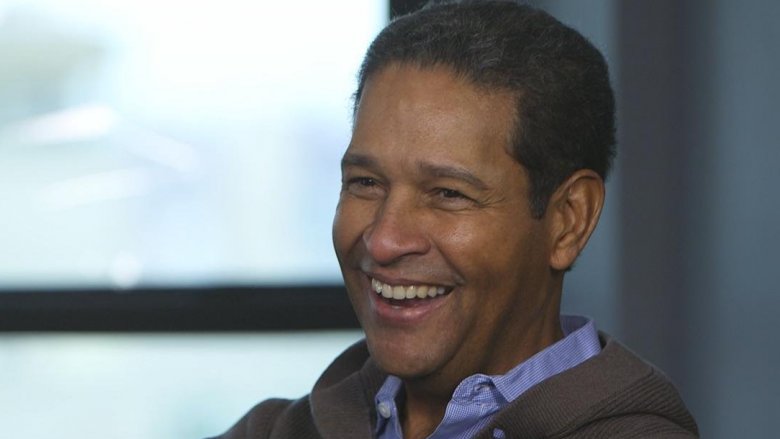 YouTube
In late 1988, Today Executive Producer Marty Ryan asked anchor Bryant Gumbel to write up an assessment of what he thought worked and didn't work about the show. That's some standard workplace stuff, except that Gumbel's four-page memo leaked to the media in February 1989. His thoughts on his show and his coworkers — which his coworkers got to read — were astute, darkly funny, and just plain mean. 
Gumbel criticized Willard Scott, the jovial weatherman and the guy who gave shout-outs to viewers on their 100th birthdays, as a guy who "holds the show hostage to his assortment of whims, wishes, birthdays, and bad taste." He recommended Scott be banned from the show's hard news-packed first hour, which Gumbel predicted Scott would find upsetting — a feeling that didn't matter, because Gumbel said Scott "can't leave this job and couldn't get a better one." 
Consumer reporter David Horowitz was, to Gumbel, "a walking cliché," and Gumbel said film critic Gene Shalit's celebrity interviews "aren't very good." 
Except for some backstage personnel changes, things eventually blew over at Today, at least as far as Gumbel was concerned. He stayed with the show until 1997, nearly a decade after he wrote that catty memo.
Jane Pauley was basically forced off the show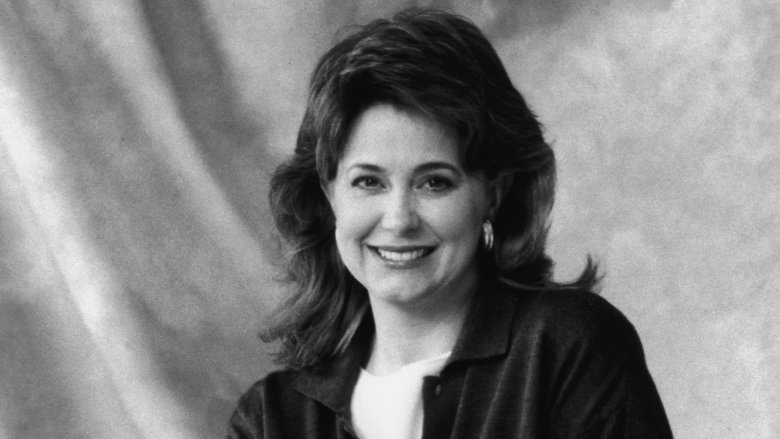 Getty Images
Since 1976, Jane Pauley had served as the co-anchor of Today, consistently leading the show to the top of the ratings. In 1989, however, she abruptly quit with two years left on her contract. What happened? 
She reportedly saw the writing on the wall and opted to quit instead of get fired. "I had no idea what I wanted to do, but choosing to go was surely better than being told to go," Pauley told Life (via EW). In 1989, NBC executives had added newsreader Deborah Norville to Today. A former anchor on NBC News at Sunrise, Norville didn't sit behind a desk, the Today custom up to that point. Instead, she appeared right next to Pauley and Gumbel as an equal. Speculation and rumor held that Pauley, in her late thirties at the time, was about to get pushed aside for the younger, bubblier, and blonder Norville. (One bit of evidence: NBC paid Norville $1 million a year; Pauley got $1.2 million.)
When Pauley quit, she was replaced by Norville, but fearing another network could poach her for their own morning show, NBC tried to keep Pauley happy and in-house with a series of prime-time specials and a news magazine show called Real Life.
The brief and awkward Norville tenure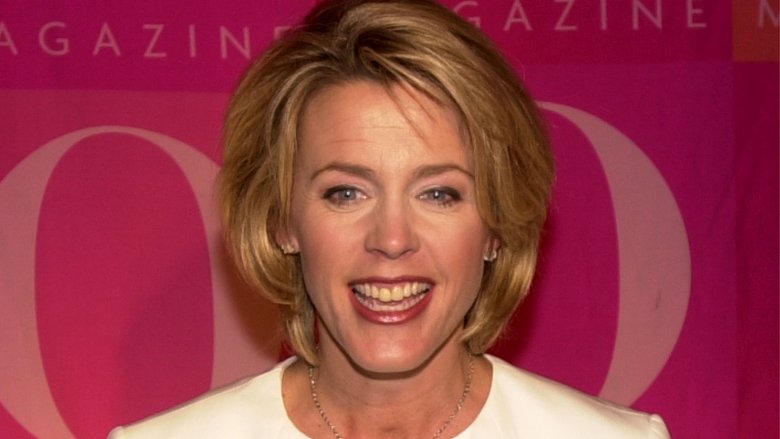 Spencer Platt/Getty Images
The revolving door of Today hosts in the early '90s is one of NBC's most famous personnel debacles. Today experienced some growing pains after Norville controversially replaced Jane Pauley. Well, not so much growing pains as shrinking pains — in the first year or so of the Norville era, Today never finished first in the morning news show weekly ratings, according to the Los Angeles Times. 
Viewers didn't like Norville, or they didn't like her as much as Pauley, or they didn't like how NBC handled the situation, which seemed to be to just let industry gossip control the narrative. The whole situation apparently translated into the show subsequently dropped behind ABC's Good Morning America, according to the Chicago Tribune. "I got bruised badly," Norville told the outlet. "I was hurt because there were members of the press whom I had considered friends who didn`t bother to call me, never tried to verify stories that were absolutely untrue." But it got worse.
In the spring of 1991, while Norville was on maternity leave, NBC announced that she had decided to "focus her next year on motherhood." Her replacement: substitute anchor Katie Couric.
Tom Cruise vs. Matt Lauer
In 2005, actress Brooke Shields revealed in her memoir, Down Came the Rain, (via People) that she struggled with postpartum depression after the 2003 birth of her daughter, and that antidepressants helped. Soon thereafter, actor Tom Cruise publicly tore into Shields, calling her "irresponsible" for promoting antidepressants. 
"When someone says [a mood stabilizer] has helped them, it is to cope, it didn't cure anything," Cruise told Access Hollywood (via People). "There is no science. There is nothing that can cure them whatsoever." Cruise advocated for "vitamins and exercise," which is in line with the teachings of the Church of Scientology, of which Cruise is a famous adherent.
A few weeks later, Cruise sat down for an interview with Matt Lauer on Today. The actor wanted to discuss War of the Worlds, while Lauer, an aggressive interviewer, pushed for Cruise to elaborate on his comments about Shields and postpartum depression. At first, Cruise was game. The actor called psychiatry "a pseudoscience," but remarked that he liked Shields. When Lauer pressed about the possible benefits of psychiatric medications, Cruise countered with a rant about Ritalin, explaining that he'd "done the research" that Lauer clearly had not. Lauer pointed out that Shields hadn't taken antidepressants against her will, to which Cruise famously accused the Today host of being "glib." 
Not exactly a light and fluffy movie promo interview.
A moment of silence for this ill-timed Kris Jenner interview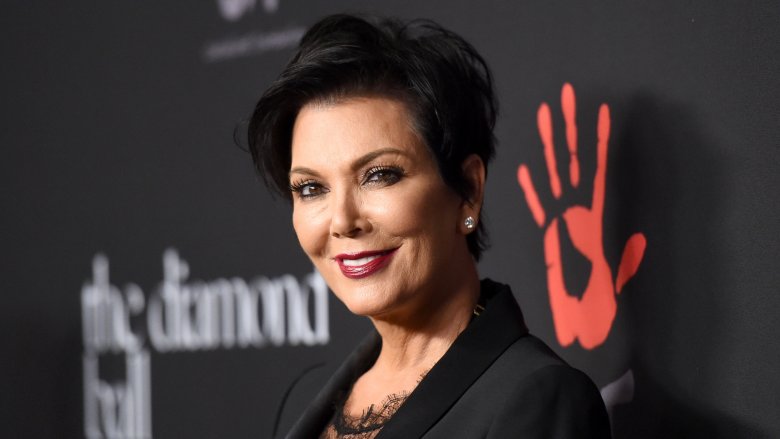 Jason Merritt/term/Getty Images
On Sept. 11, 2012 — the 11th anniversary of the 9/11 terrorist attacks — President Barack Obama and First Lady Michelle Obama led a national moment of silence. It began at 8:46 a.m., which was the moment the first plane hit the World Trade Center in New York City on 9/11. That happened to fall during the morning news shows' time slots, and ABC's Good Morning America and CBS' This Morning both aired the ceremony. Today didn't. 
According to Fox News, during the national moment of silence, Today's Savannah Guthrie was interviewing Keeping Up with the Kardashians star Kris Jenner on topics such as exercise, breast implants, and Kanye West. NBC stations around the country aired the interview — only the network's New York affiliate cut away from the Jenner interview for a remembrance from Ground Zero. 
NBC's initial statement was one of seemingly no regrets: "The Today Show dedicated a considerable amount of time to September 11th coverage this morning throughout the entire show." However, in the wake of backlash affiliate stations received, Steve Capus, then-president of NBC News, backtracked a bit by sending a memo to those stations (via The New York Times.) "Yesterday, we made an editorial call resulting in the Sept, 11 moment of silence not being seen," Capus wrote, adding, "While we dedicated a substantial amount of airtime to anniversary events, we still touched a nerve with many of your viewers ... and for that we apologize.
The Trump tape got Billy Bush fired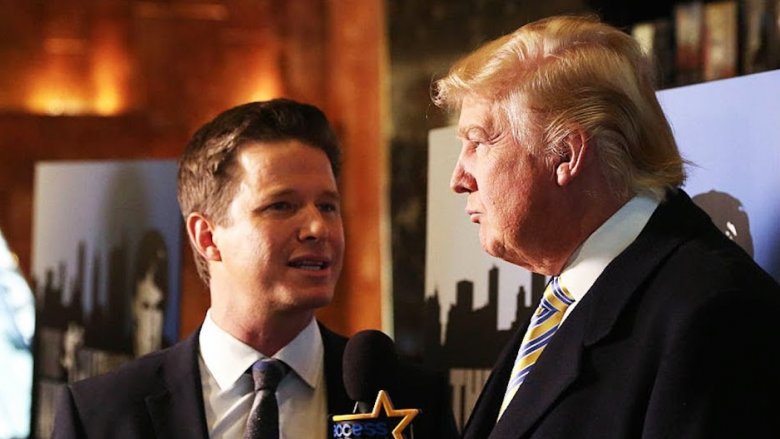 YouTube
Billy Bush, the entertainment journalist and omnipresent TV show host of the 2000s who isn't Ryan Seacrest, has now been closely linked to three American presidents. 
George H.W. Bush and George W. Bush are his cousins, and in 2016, a tape leaked of Billy hanging out with Donald Trump while making a segment for Bush's show, Access Hollywood. The tape depicted Trump boasting to a laughing Bush about how he liked to grab women in a NSFW place and kiss them, which the then-candidate for president dismissed as "locker room banter." 
Trump went on to win the 2016 presidential election while Billy was suspended from his job as a Today co-host, and then straight-up fired. Seven months later, Billy broke his silence to sort-of apologize. "Anyone who is participating in that moment is going to get it," he told The Hollywood Reporter. "In that way, I deserved it. Judgment day arrived all of a sudden and very quickly, and it is my own personal hell that judgment day was solely based upon a bad moment 12 years ago and not the complete evolution of the man. But that's my own private cross to bear and my own issue to work through. It does not in any way excuse the moment on that tape and the way people reacted because I completely understand it."
Tamron Hall allegedly quit because of Megyn Kelly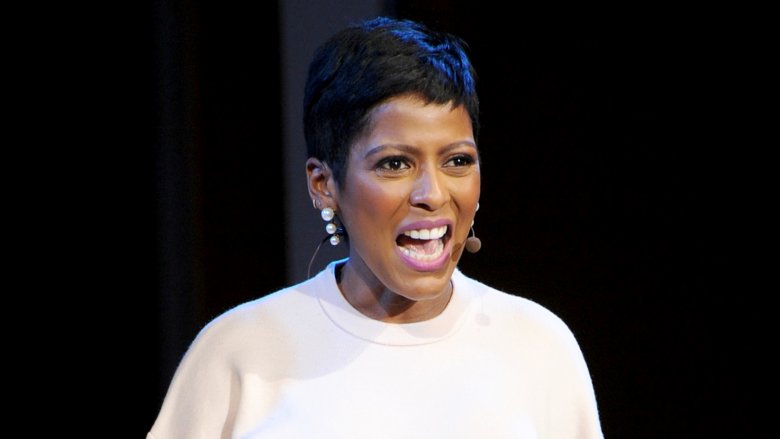 Getty Images
Tamron Hall joined the NBC News family in 2007, where she wrote and delivered news for cable and broadcast shows such as Countdown with Keith Olbermann, The Big Picture, NewsNation with Tamron Hall, and in 2014, Today's Take, the 9 a.m. hour of Today. That made her the first African-American woman to anchor Today, and she stayed on when NBC retooled Today's Take in 2016 with the addition of former Access Hollywood host Billy Bush. When he was fired, long-time Today contributor Al Roker took his place. 
But in February 2017, NBC decided to shake up the nine o'clock hour again and bring in Fox News star Megyn Kelly to helm the time slot. Rumor had it that rather than be summarily and publicly forced out of her job, Hall quit Today, effective almost immediately. She didn't just walk away from Today — she left the entirety of NBC. 
"The last 10 years have been beyond anything I could have imagined, and I'm grateful," Hall said in a statement. "I'm also very excited about the next chapter. To all my great colleagues, I will miss you and I will be rooting for you."
The Matt Lauer scandal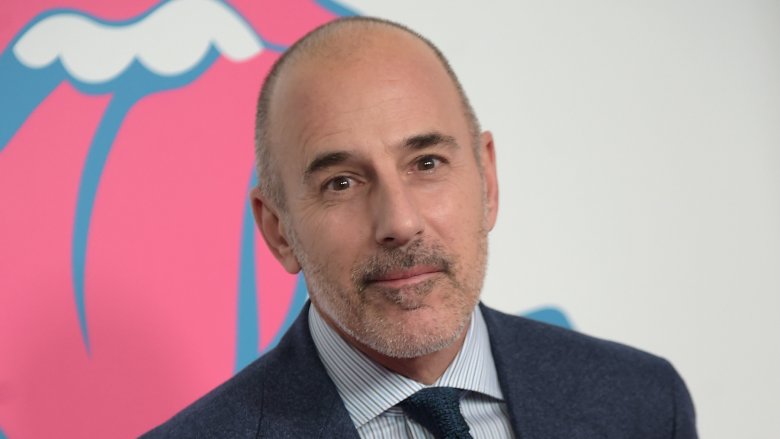 Getty Images
After taking over for the departing Bryant Gumbel in 1997, Matt Lauer dominated morning television until 2017, at which point NBC paid him an astounding $20 million annual salary. His career came to an abrupt halt in November 2017 after an NBC internal investigation of "a [a female colleague's] detailed complaint accusing him of inappropriate sexual behavior during the 2014 Sochi Olympics." Subsequent investigations by Variety and The New York Times (via People) found that as many as eight women had been allegedly victimized by Lauer and his reportedly creepy and inappropriate workplace behavior. 
Lauer allegedly did everything from exposing himself, to sending filthy notes, to committing assault. After being immediately fired, but before completely dropping out of the public eye, the disgraced TV host issued a statement in which he apologized for some of his actions but denied others. "There are no words to express my sorrow and regret for the pain I have caused others by words and actions," Lauer said. "To the people I have hurt, I am truly sorry. As I am writing this I realize the depth of the damage and disappointment I have left behind at home and at NBC. He added, "Some of what is being said about me is untrue or mischaracterized, but there is enough truth in these stories to make me feel embarrassed and ashamed. I regret that my shame is now shared by the people I cherish dearly."
There is no tomorrow for Megyn Kelly Today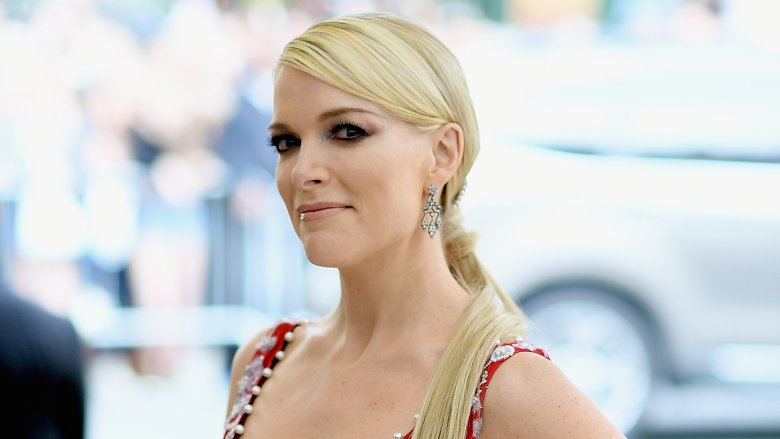 Getty Images
On October 26, 2018, NBC confirmed that Megyn Kelly's 13-month run as host the 9 a.m. hour of Today was over. The decision followed Kelly's remarks about "blackface" during her October 23, 2018 broadcast about controversial Halloween costumes. Addressing an all-white panel, Kelly said, "Back when I was a kid [blackface] was okay as long as you were dressing up as, like, a character." Perhaps presciently, she later added, "I don't know — I can't keep up with the number of people that we're offending just by being normal people these days."  
Apparently, that number was huge, because the backlash was so severe — including from her NBC colleagues — that Kelly emailed an apology to her staff, then tearfully apologized to her entire viewing audience the next day. That would be her last live segment on the show ever.
But the writing may have been on the wall for Kelly. As The New York Times pointed out, her Today ratings weren't impressive enough for the network brass support her through such a storm. This is particularly probable in the face of several other boat-rocking moments the former Fox News anchor caused, like her coverage of the Matt Lauer scandal; her implication that NBC mishandled an internal investigation into their decision not to run Ronan Farrow's expose on Harvey Weinstein, and other notable on-air gaffes. The silver lining for Kelly? She got to keep the $69 million owed to her thanks to her three-year deal.
The 'professional torture' of Ann Curry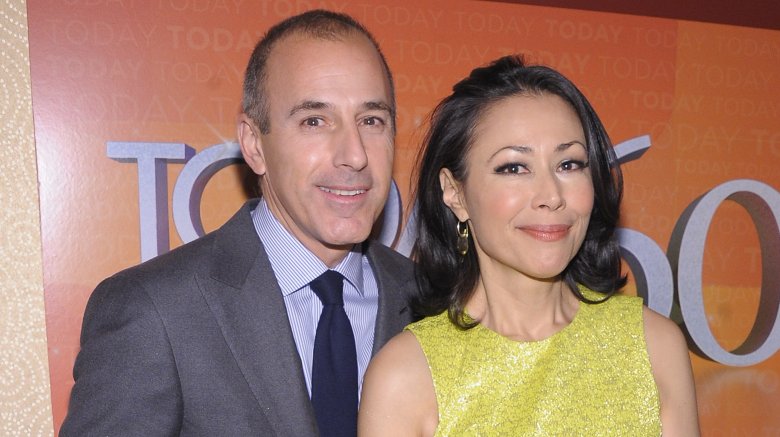 Michael Loccisano/Getty Images
Ann Curry realized her dream when she snagged the co-anchor seat on Today in June 2011. According to The New York Times reporter Brian Stelter's deeply sourced account, Curry's "ambition" to lead a news program at NBC was "legendary," taking her nearly 20 years to achieve. One year later, she was gone, ousted in what Stelter called "a public-relations debacle" that "deeply [damaged] the most lucrative franchise in television news." So what happened?
Citing sinking ratings and Curry's apparent unease with the lighter gossip topics, the NBC brass informed Curry she was being transitioned to the role of "global anchor," removing her from daily hosting duties, and allowing her to tackle more serious topics. However, Stelter alleged that behind the scenes, Matt Lauer and programming executives, who reportedly didn't like Curry, fomented an uncomfortable work culture — one that Curry allegedly described as "professional torture" and a "boys' club atmosphere."  
The ratings dip ruse revealed itself immediately as viewers "fled en masse" upon Curry's exit, and she spent years apparently languishing in her new role before leaving the network for good in January 2015.
Upon Lauer's downfall in 2017, Curry returned to the spotlight in an exclusive interview with rival network CBS, in which she said she was "not surprised by the allegations" against him, and that she had experienced "a climate of verbal harassment" during her time at NBC.